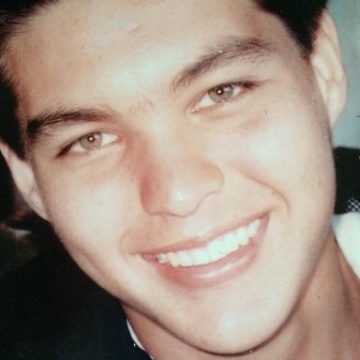 ₱63800 To Go
Mikel Lovina Jamborun 2019
The Mikel Lovina Jamborun is a 22-km run that commemorates the passing of Mikel Lovina, who was only 18 when he died in a car accident. Started as a family fun run in 2013, it's become a yearly tradition and has now evolved into a fundraising event for charity.
Goal: To raise at least Php 375,000 or 500 LoveBags for poor students.
When: February 3, 2019
Where: Bacolod and Manila (simultaneous runs)
Distance: as many kilometers as you want!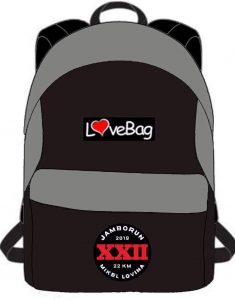 Join, Donate, and Win
Donate online. Each Jamborun entry of P750 is equal to one Love Bag.
The Jamborun proceeds will go to NVC's LoveBag project. The LoveBag consists of a sturdy backpack filled with one year's worth of school supplies, given to a child of limited means living in remote parts of the Philippines.The donor also receives one raffle ticket for a chance to win prizes (to be announced in the coming months).
Online donations will be acknowledged via email. Event details and raffle winners will also be announced via email to all donors and registrants.
LoveBag Recipients
Last year, the Jamborun raised enough funds for 327 Love Bags! Here are some photos of the children who received love offerings in Mike's memory. Read the story here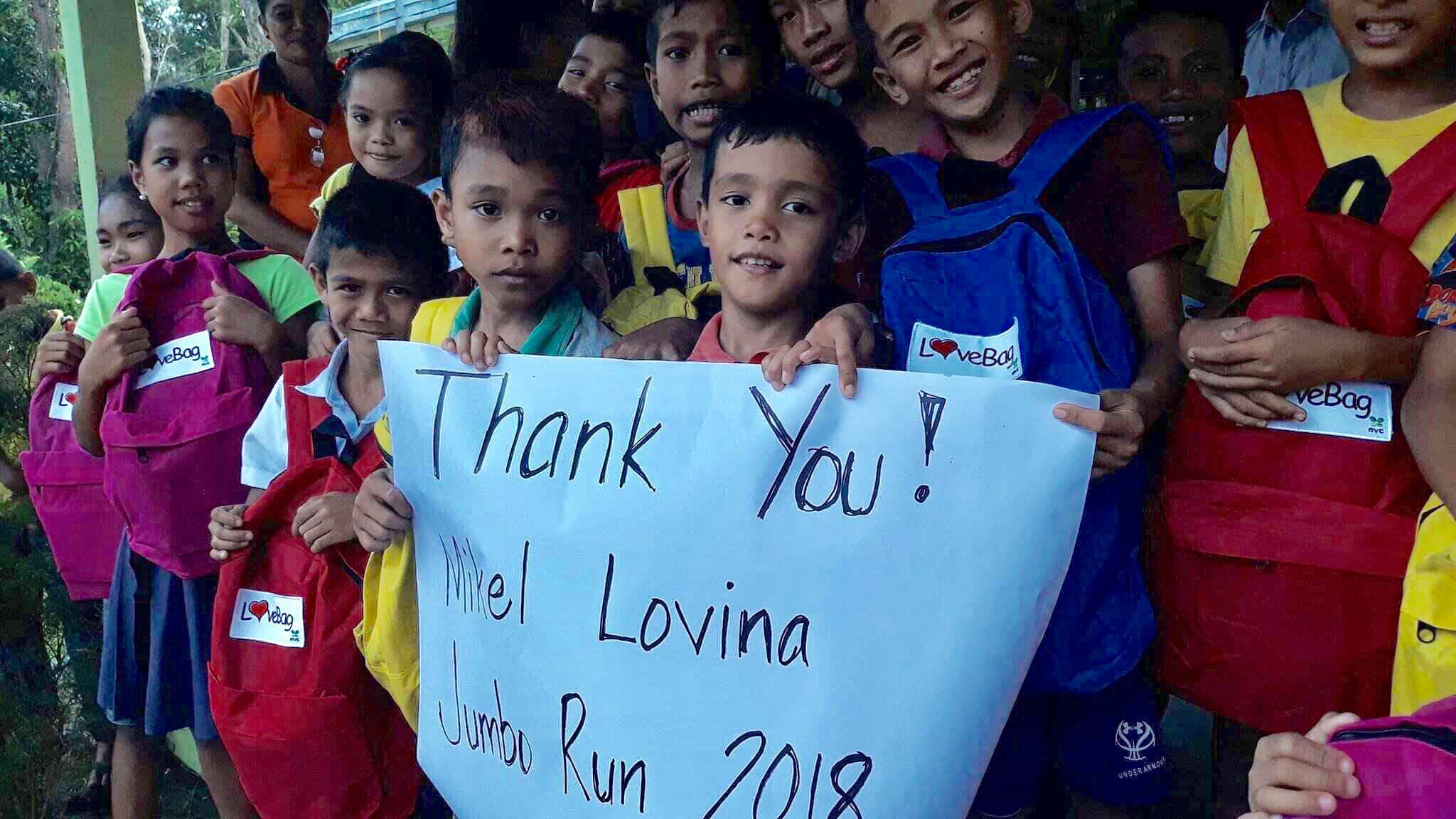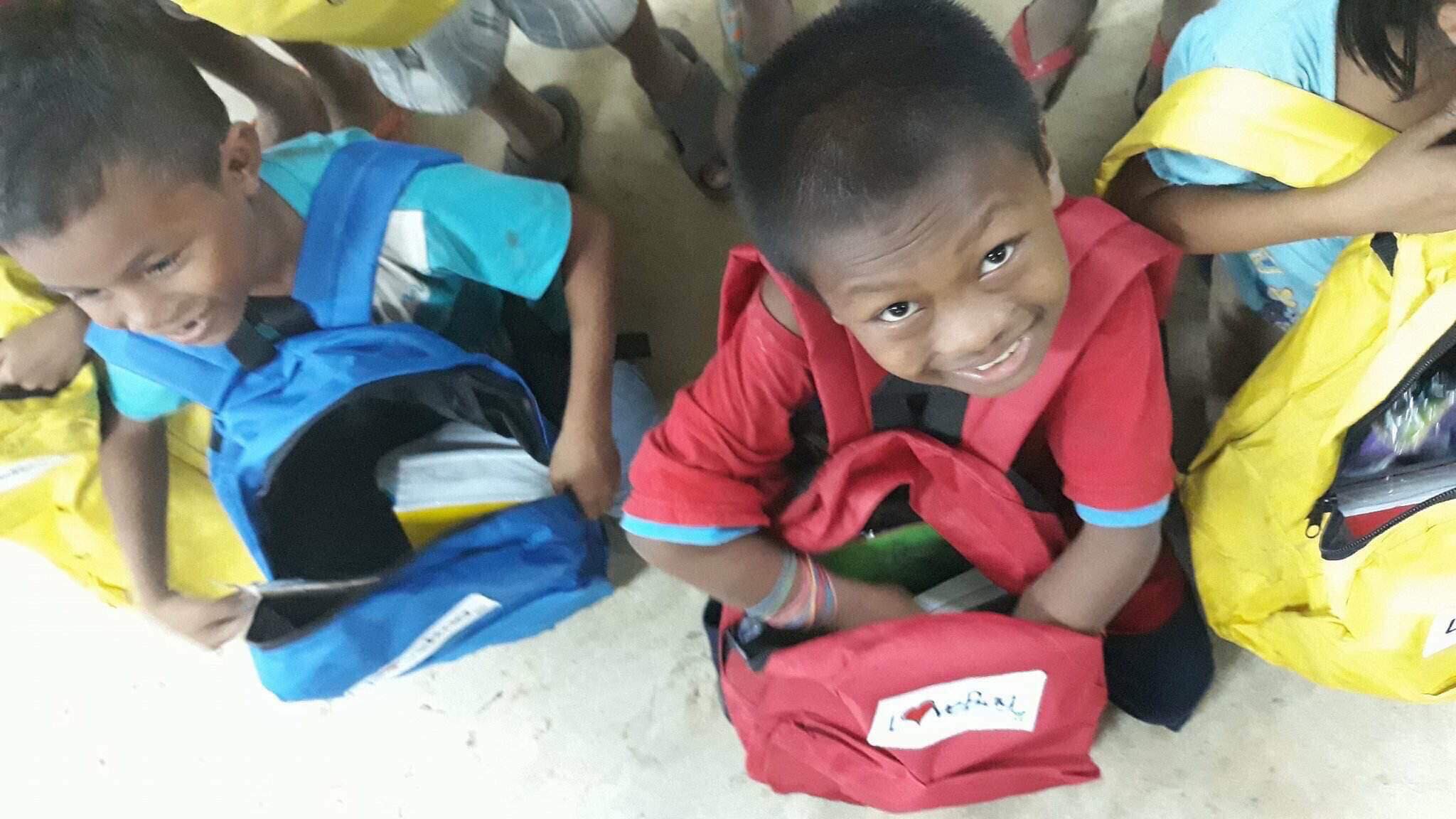 Share Your Love for Mikel this Christmas
Would you like to donate in someone else's name as a Christmas gift? Send us his/her email address and we will forward this card on your behalf. If you'd rather print out or email the card yourself, we will be happy to email you a high resolution file. Please indicate your request when you fill out the donation form.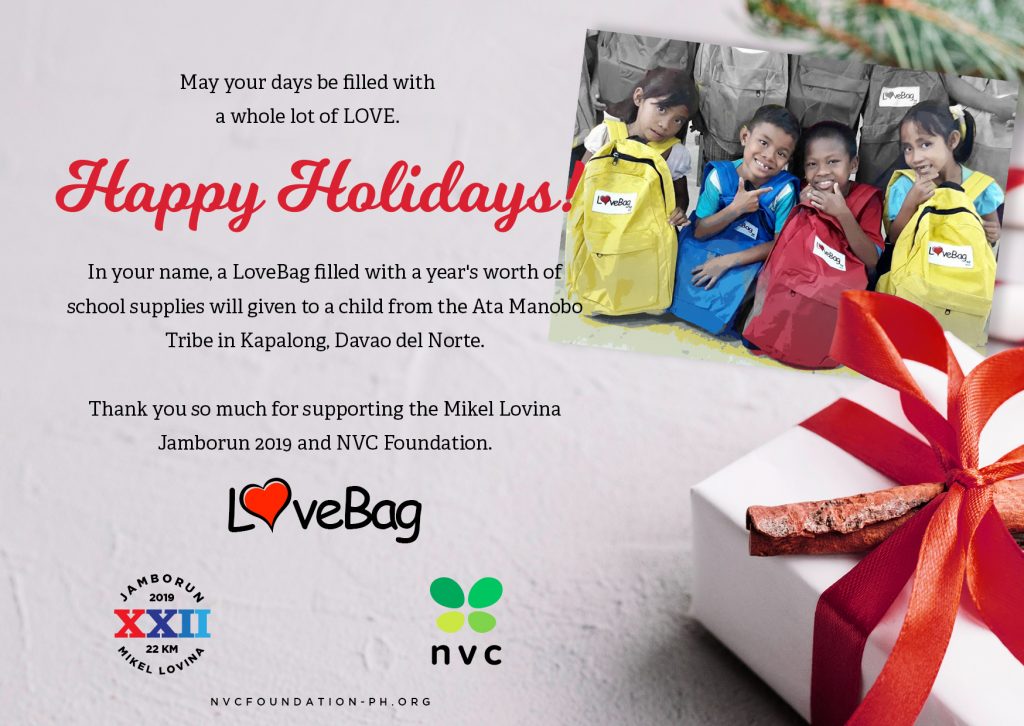 Runners for Mikel
For Mikel's family, pictured here, the fun run is a way to continue celebrating his birthday, keep his memory alive, and foster in the next generation the values by which Mikel lived. He was a loving son, a protective brother, a true friend, a gentleman and a revered sportsman. Those closest to him want to continue his legacy and share this with as many people as they can.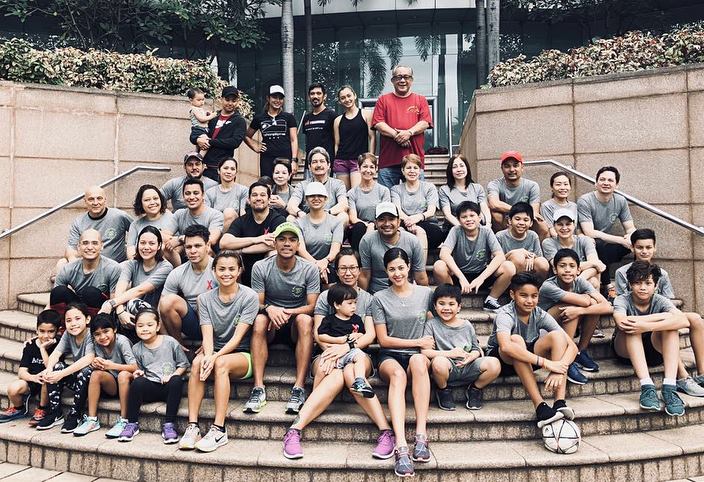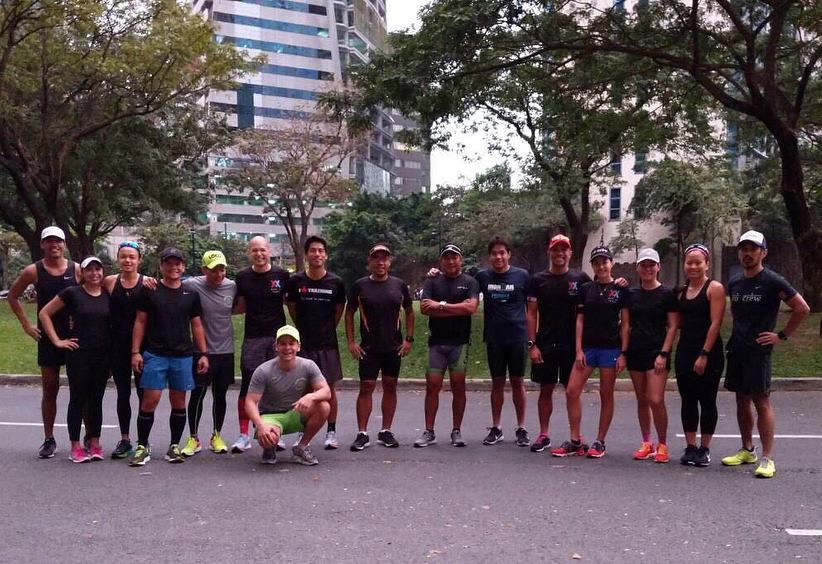 In 2018, NVC recipients and their families, along with some NVC staff, totaling 27 runners, ran a collective 63.18 kilometers as their loving way of giving back and paying forward. The runners were led by a pedicab donated last year in Mikel Lovina's memory.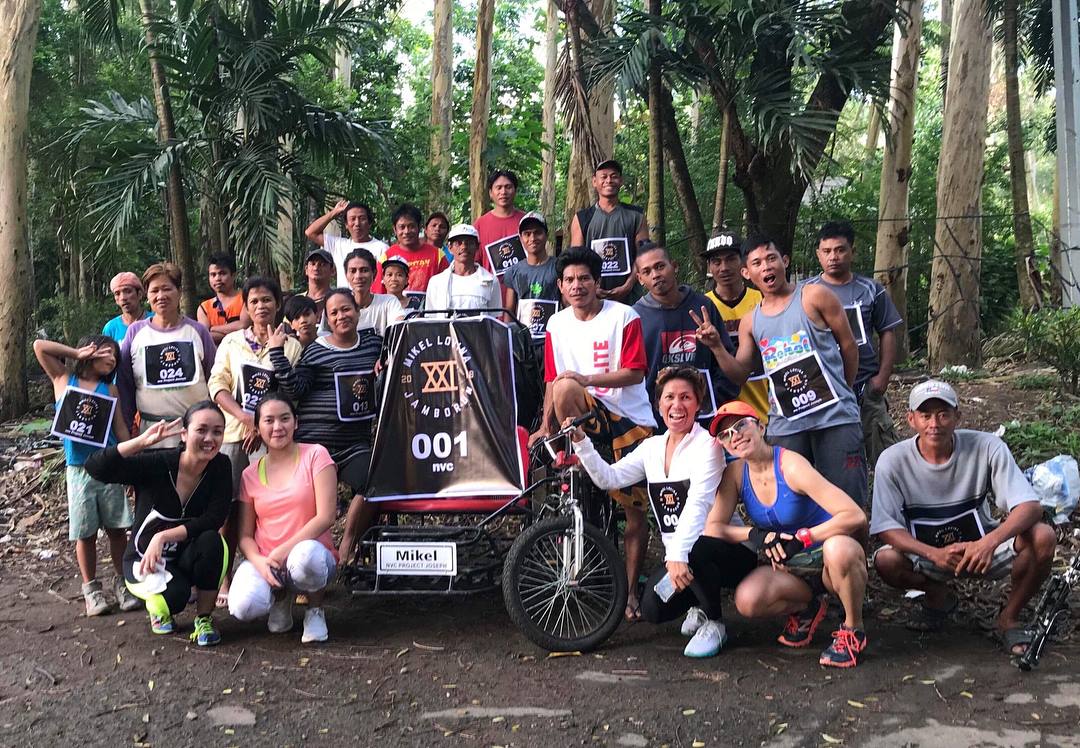 For more information, please contact
In Manila:
Ines Lovina Santiago
02-9030155
In Bacolod:
Andrea Aguilar
0920-9665953
₱63800 To Go
Mikel Lovina Jamborun 2019