Due to the pandemic, we had to temporarily shelve our LoveBags project. However, because of special requests, we had small trial runs for the updated LoveBag in recent months. And we are happy to announce that LoveBags are now back in full force! 
We are working with friends from the De La Salle schools and their partner Duyog Marawi on this. The LoveBags are for school children in GIDACS (geographically isolated disadvantaged areas in conflict situation). Some intended recipients are in Butig where the ISIS-Maute Local Terrorist Groups began. Others are in Madamba where main training camp of MNLF and MILF is located. The remaining children are in Bubung and Buadiposo which are flood prone areas with NPA camps nearby.
What Goes into a LoveBag?
A LoveBag is a colorful backpack full of school supplies. Sadly, in many parts of the Philippines, children consider a new pencil a luxury. We remember meeting one father who split a pencil into three pieces so that each of his children could have something to write with. In addition to school supplies, our LoveBags now also come with hygiene kits. 
A Whole Lot of Love
We've got a lot of love to give! As of June 30, 2021, we've given out a total of 10,194 LoveBags. Each one put a huge smile on its recipient's face. We look forward to giving out more love! A LoveBag is just P850. Would you like to put a smile on a young child's face?
LoveBag Receipients over the Years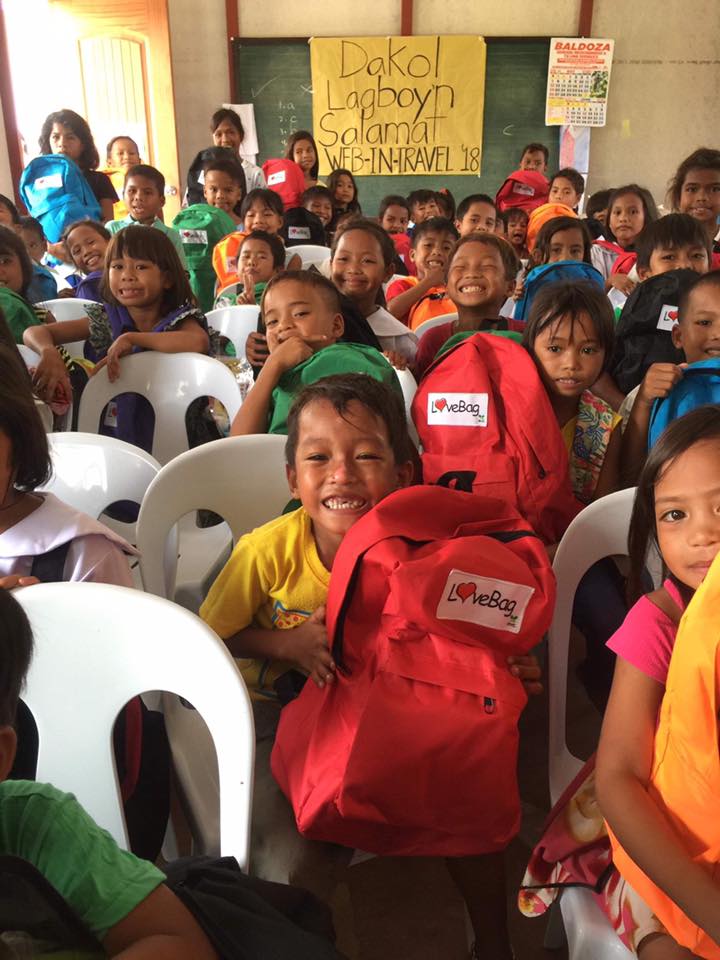 See related stories:
LoveBags News and Stories – NVC Foundation – A Philippine Charity (nvcfoundation-ph.org)