EDUCATION
SCHOOL SUPPORT
Help address the lack of infrastructure and supplies in the Philippine public school system by sponsoring classrooms and donating various educational tools.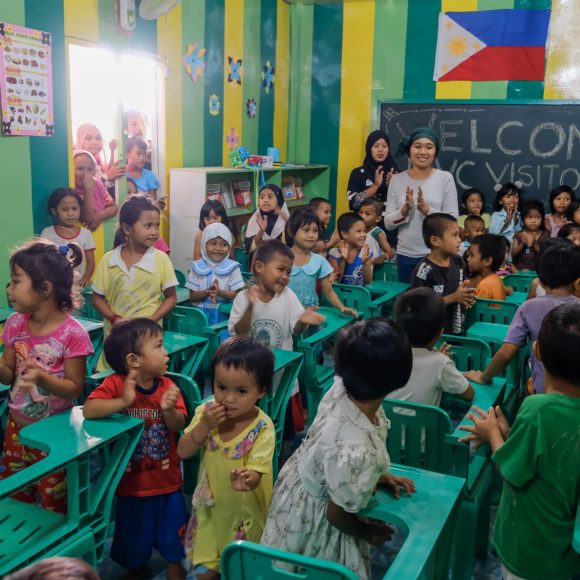 SCHOOL SUPPORT
We partner with different donors and institutions to build much-needed classrooms and then monitor their maintenance after turnover. We also conduct teacher training as needed.
To help address the lack of books in public school libraries, our volunteers solicit, sort, and distribute used books from private schools, families and individuals.
Support a Philippine School
Email [email protected] for more information about this project.
SCHOOL SUPPORT NEWS AND STORIES

YOUR DONATIONS HAVE SUPPORTED
children enrolled in our Mingo Meals nutrition program as of June 30,2021
Mingo Meals served as of June 30,2021
fisherfolk who received motorized Peter Project fishing boats as of June 30,2021
tools distributed to skilled workers as of June 30,2021
LoveBags delivered to school children as of June 30,2021
classrooms built as of June 30,2021
KEEP IN TOUCH WITH NVC
Join our mailing list to receive status reports, news, and volunteer opportunities from NVC. We keep our list private.