For orders above P3,000 of any combination of products:
FREE shipping to any major city in the Philippines
For orders worth P3,000 and below:
P200 to any major city in the Philippines
Shipping cost will be calculated upon checkout. Shipping time to any major city in the Philippines is 7 days.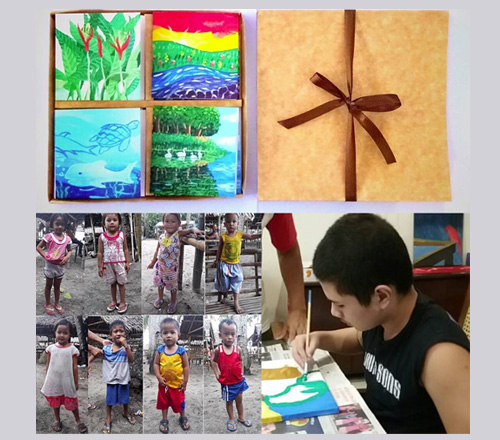 Enzo Calleja's gift cards have already enrolled 8 children in NVC's 6-month daily Mingo Meals feeding program (top): Princes 4, Cristina 3, Yesha Mae 3, Francis 3, and (bottom): Eugene 5, Jethro 4. James Coby 2, Neil John, 3. They live in Brgy. Punta Taytay, Negros Occidental, and have all been identified as malnourished.
SET OF 12 GIFT CARDS
Php 250.00 per set
Enzo Calleja is a 15-year-old painter whose bold, colorful work has appeared in various exhibits in Manila. A teen living with autism, he best expresses his emotions through his artwork. Meet Enzo
His paintings have now been translated into NVC gift cards that will benefit malnourished children in the Philippines. One boxed set includes 12 cards, 3 cards for each artwork.
An initial batch of 300 sets sold out quickly and enrolled 8 children in NVC's 6-month daily Mingo Meals feeding program. Due to popular demand, we have reprinted 300 more sets to benefit 8 more children. Help Enzo share his love by purchasing a set of his cards.
Order a dozen sets or more and get free shipping to any major city in the Philippines.
All transactions are done securely through Paypal. If you don't have a Paypal account, you may securely enter your credit card in the online payment screen.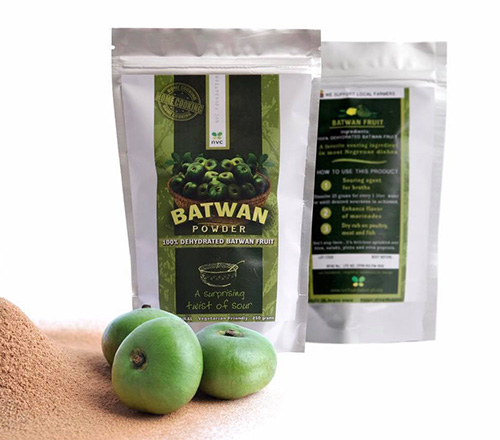 100% ALL-NATURAL BATWAN POWDER
Php 175 for 125-gram pack
Php 300 for 350-gram pack
Get a surprising twist of sour from the fruit called BATWAN. Dehydrated and powdered, it comes in 125-gram and 250-gram packs containing pure, 100% batwan without any additives or extenders. Learn more about NVC's Batwan Powder.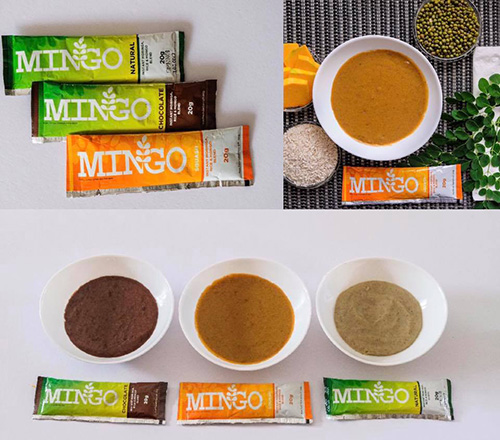 MINGO MEALS
Php 5.00 per 20-gram sachet
Mingo is a nutritious instant complementary food made of rice, mongo (mung beans), and malunggay (moringa). Learn more about Mingo.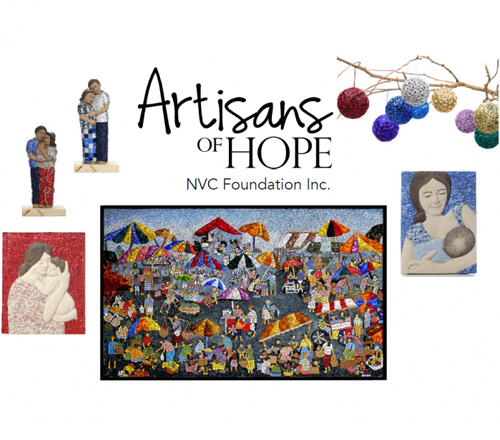 Artisans of Hope Product Catalogue
The Artisans of Hope product catalogue for 2018 is now ready! Flip through the pages below and see the beautiful things our artisans have produced.
KEEP IN TOUCH WITH NVC
Join our mailing list to receive status reports, news, and volunteer opportunities from NVC. We keep our list private.