For orders above P3,000 of any combination of products:
FREE shipping to any major city in the Philippines
For orders worth P3,000 and below:
P150 to any major city in the Philippines
Shipping cost will be calculated upon checkout. Shipping time to any major city in the Philippines is 7 days.
Mingo Cards
Php 250 per piece (order a dozen for free shipping!)
This Christmas ornament crafted by our Artisans of Hope hangs on on a Mingo Christmas card and comes with an envelope. This is a great gift alternative, or you can use it as a card along with your present this Christmas. In doing so, you will help us feed more children from impoverished families with Mingo Meals, to give them a better start in life. Let this star be your wings of love.
Available colors: gold (as pictured), silver, and white.
Due to fast-moving inventory, we can't guarantee the colors that are in stock. Please allow us to send you an assortment, depending on what's available. Thank you for understanding!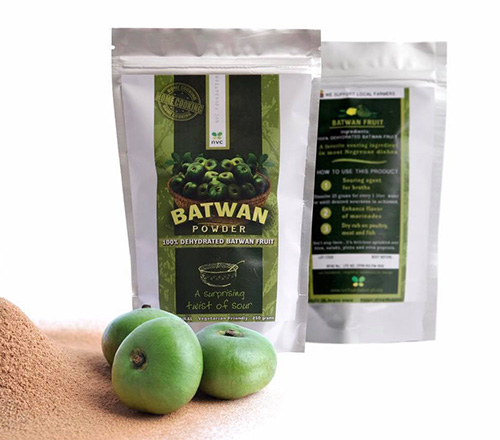 100% ALL-NATURAL BATWAN POWDER
Php 175 for 125-gram pack
Php 300 for 350-gram pack
Get a surprising twist of sour from the fruit called BATWAN. Dehydrated and powdered, it comes in 125-gram and 250-gram packs containing pure, 100% batwan without any additives or extenders. Learn more about NVC's Batwan Powder.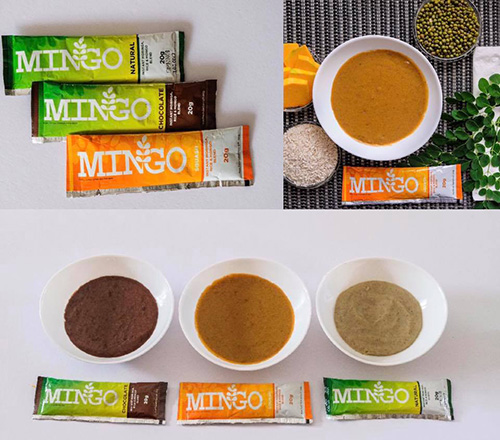 MINGO MEALS
Php 5.00 per 20-gram sachet
Mingo is a nutritious instant complementary food made of rice, mongo (mung beans), and malunggay (moringa). Learn more about Mingo.
Artisans of Hope Product Catalogue
The Artisans of Hope product catalogue for 2018 is now ready! Flip through the pages below and see the beautiful things our artisans have produced.
KEEP IN TOUCH WITH NVC
Join our mailing list to receive status reports, news, and volunteer opportunities from NVC. We keep our list private.