NVC's young ambassador, Abram Bisuña, gave us quite a big surprise. After he has his parents, Diek and Jane, flew in from Manila to attend the LoveBag packing event on May 7, 2018, he gave us a giant check he drew himself, representing funds collected both from children and adults, enough to provide 120 children with #LoveBags stuffed with school supplies. Thank you so much Abram Bisuña for the love. Learn more about Abram.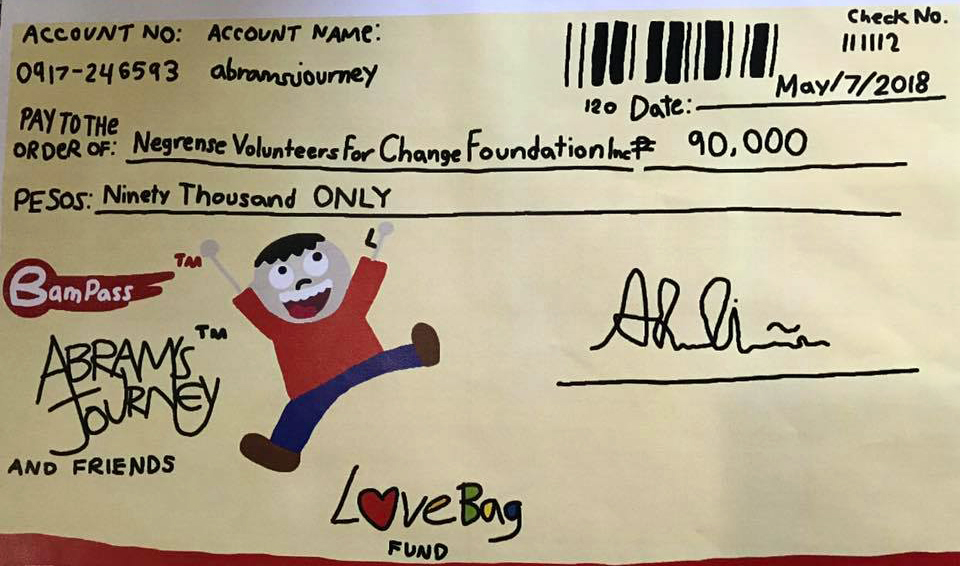 Abram at the LoveBag packing event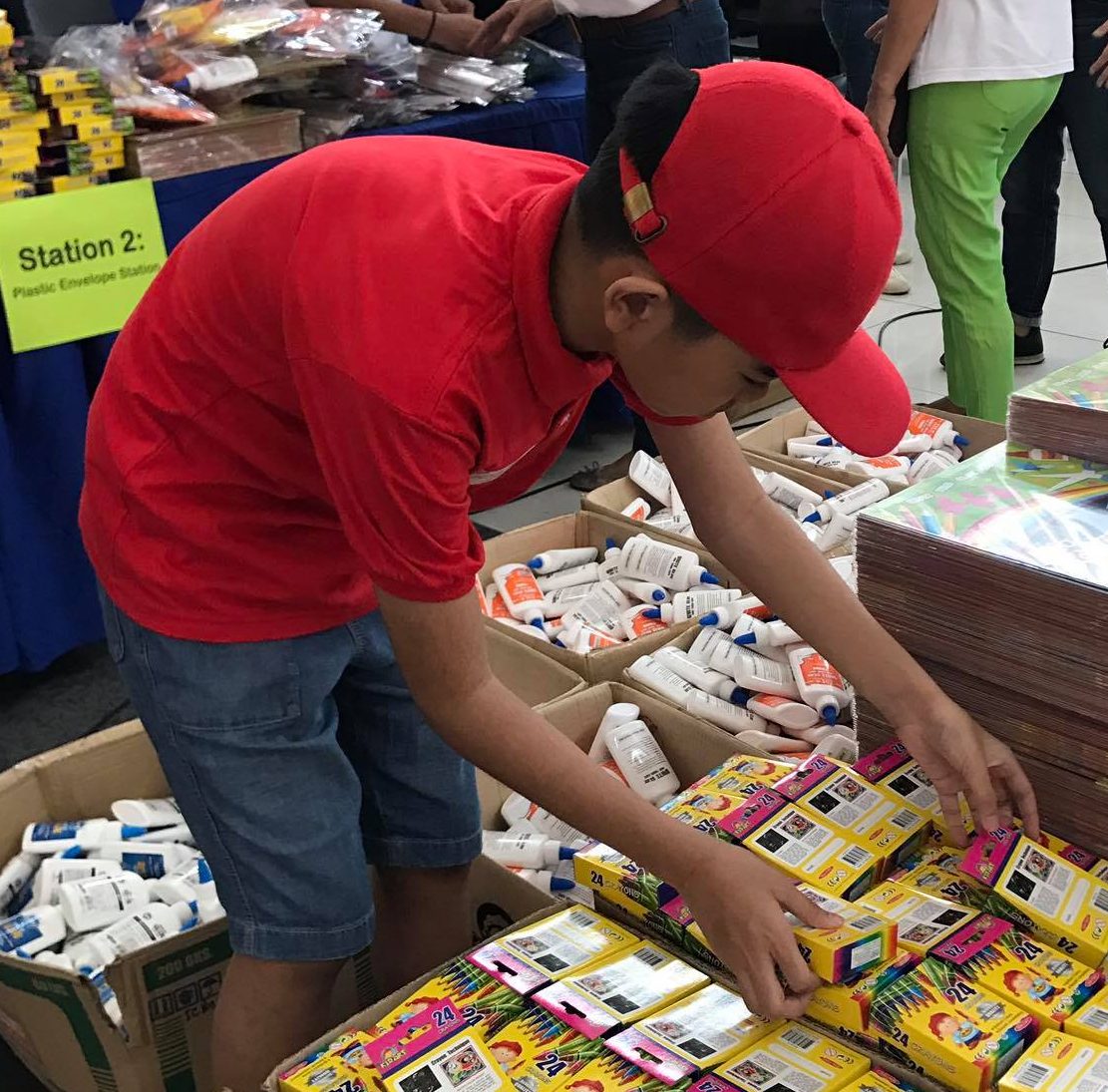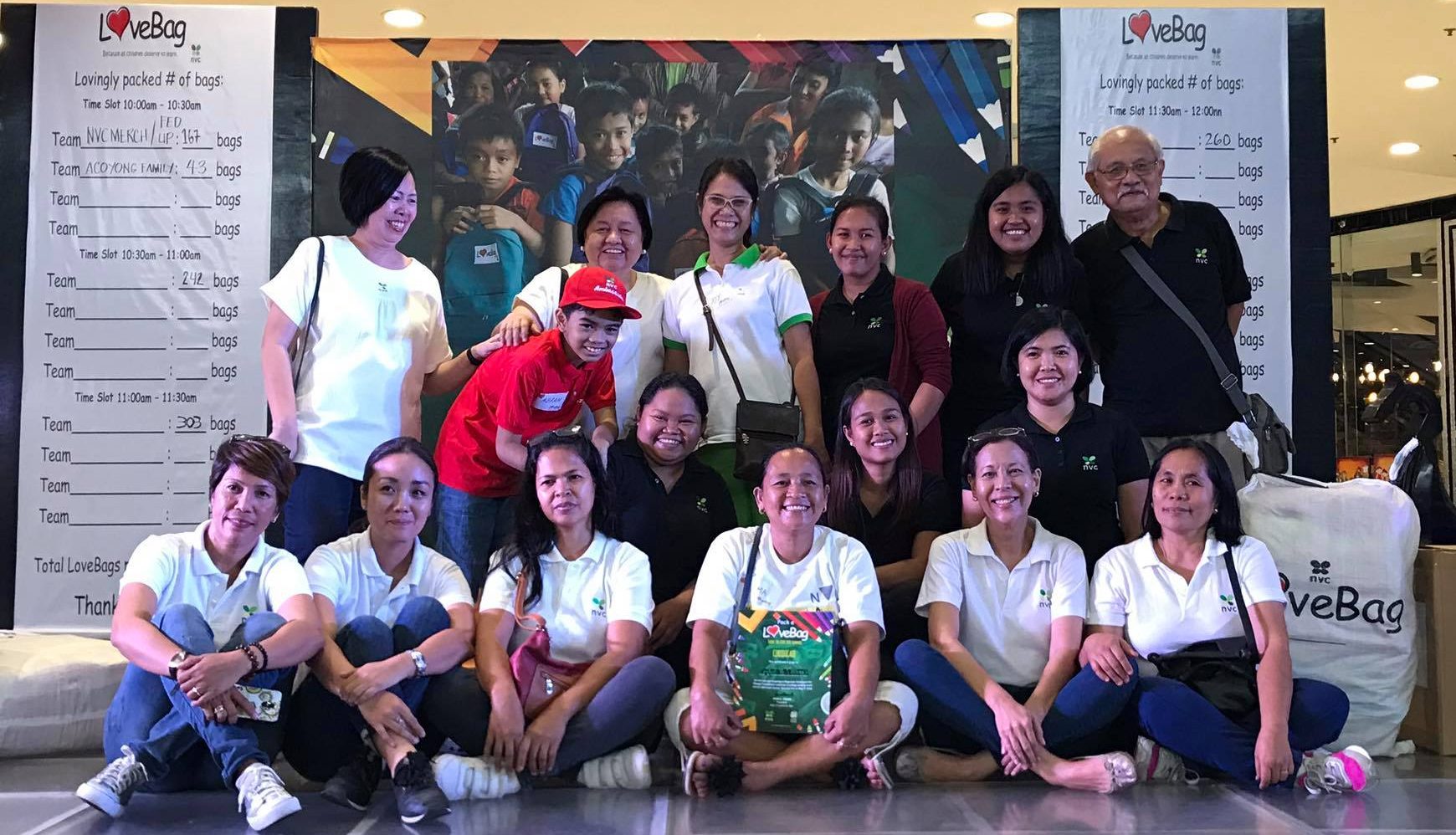 Abrams LoveBags are turned over
On June 27, 2018, Abram's 120 LoveBags were turned over to school children in Pinowaya, Don Salvador Benedicto, Negros Occidental.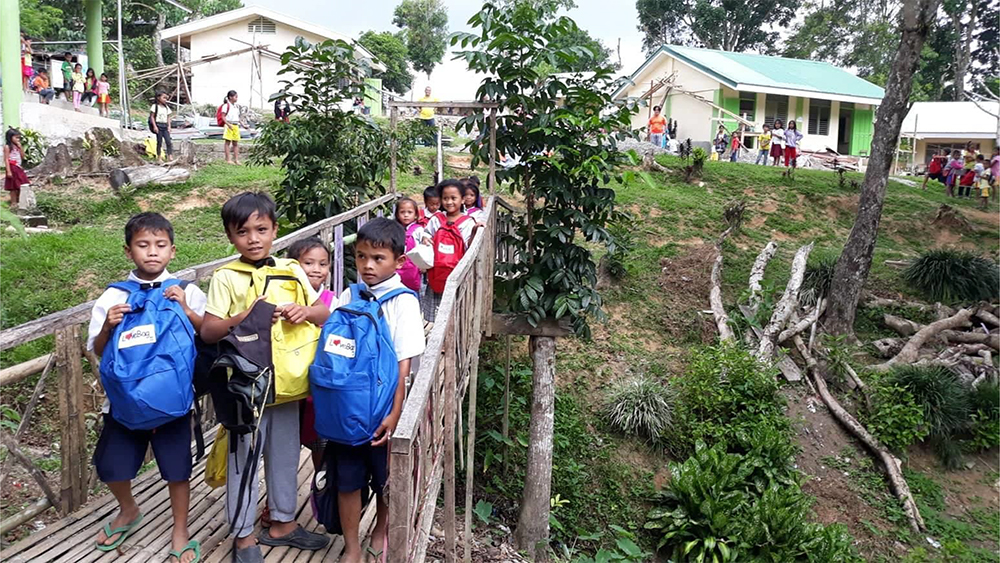 Among the kids who lined up for their #LoveBags was 9 year old Martino Obas, who was crying with so much mixed emotions. First, he didn't know whether he would truly receive a backpack when he got to the front of the line. Something like that would be too good to be true! Second, he did not know whether he would need to continue sharing a backpack with his sister, as they always had to share one tattered pink backpack up till that day (see the photo below).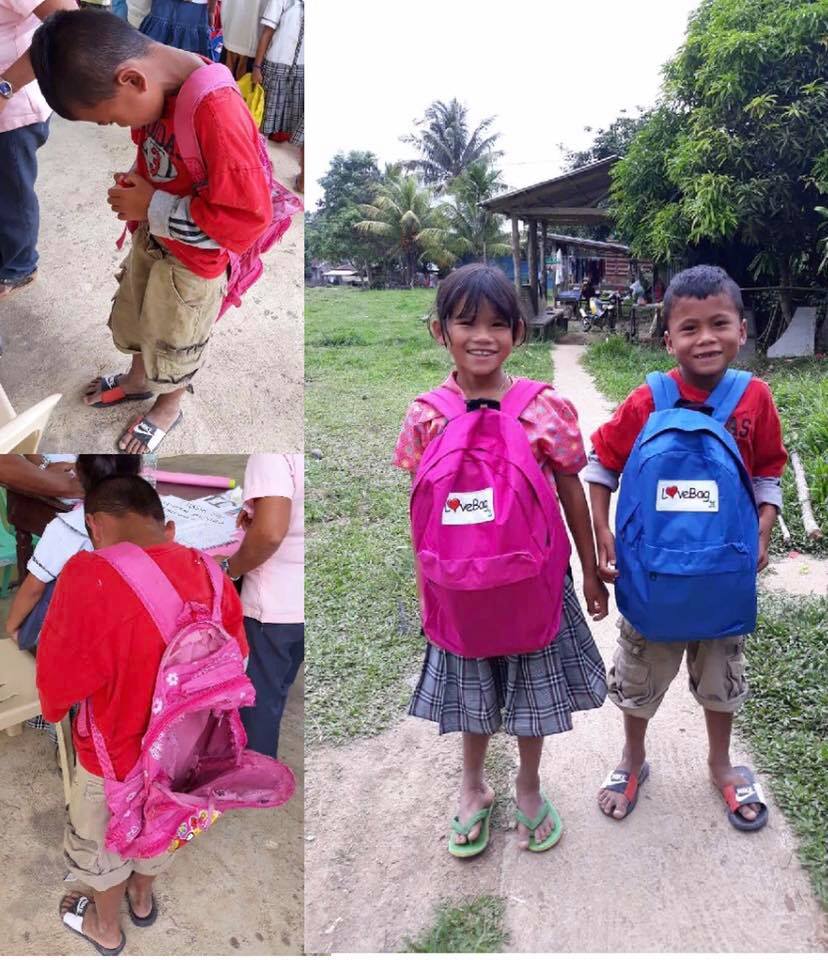 But no, Martino and his sister Cristina each got a bag of their own, including school supplies to last at least a year!