ABOUT US
ABOUT NVC FOUNDATION
NUTRITION, EDUCATION, LIVELIHOOD
OUR MISSION
NUTRITION, EDUCATION, LIVELIHOOD
To fight hunger and poverty by providing proper nutrition for poor children, as well as sustainable livelihood opportunities for their parents.
OUR VISION
FREEDOM FROM HUNGER AND POVERTY
We envision a nation free from hunger and poverty, built through personal social responsibility and collaborative partnerships.
OUR STORY
Negrense Volunteers for Change (NVC) Foundation, Inc. was established in August 2010 in Bacolod City, Philippines by private citizens who believe that by pooling the energies, resources, talents, and skills of individuals, we can bring about a better future for Filipinos.
We harness the power of private citizens to create positive and lasting change in their communities, towns and cities, and our country.
"Never doubt that a small group of thoughtful, committed citizens can change the world. Indeed, it is the only thing that ever has." –Margaret Mead, Anthropologist
NVC is a non-stock, non-profit organization registered under the Philippine Department of Social Welfare and Development (DSWD) and Securities and Exchange Commission (SEC).
DSWD Registration No. DSWD-FO VI R-0000053-2011
SEC Registration No. CN201029061
OUR PHILOSOPHY
We believe…
in the power of the ordinary person to effect positive and powerful change
that every person is born with a mission, and each singular step is useful and important
that a single dedicated person, no matter what his or her situation may be, can make positive and lasting change in the community
that strength comes from individuals working together towards a common vision
in forging partnerships and alliances as a vehicle to strengthen the power of the individual
that the poor and underprivileged must find meaning and hope beyond their daily livelihood and trade
in helping the people and communities we serve to help themselves and in harnessing their power to become partners in the building of our nation
BOARD OF TRUSTEES
Milagros (Millie) Kilayko
President
Therese Ng
Vice-President
Virgilio Roy Hojilla
Treasurer
BOARD MEMBERS
Therese Jochico
Teresa Lacson
Omon Maravilla
Charlemagne Yu
Regina Jacinto-Barrientos
Patrick Pesengco
MANAGEMENT OFFICE
Millie Kilayko
CEO
Ma. Carmela V. Regalado
Executive Director
Karren Mae Bulos
Finance and Administration Director
Luis Ma Araneta
Production Manager
Ria Lacson-Aviñante
Marketing and Communications Manager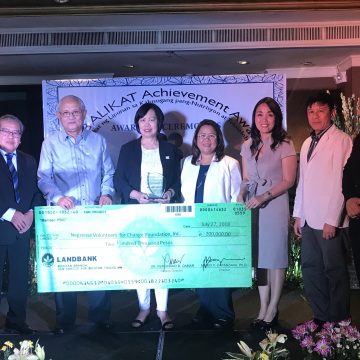 Department of Science and Technology/Food and Nutrition Research Institute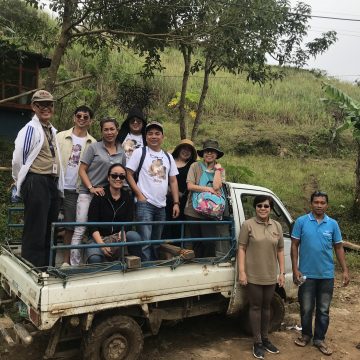 Rise Against Hunger – Philippines
MESSAGE FROM THE PRESIDENT
My biggest privilege as a volunteer for NVC Foundation is to experience firsthand the wonderful ways people express their love for those who have less: from children who break their piggy banks to hand over their savings, to our own employees waiving holiday pay so that they could contribute to our mission.
And even more heartwarming is to witness the cycle of love going full circle over and over again, when our project recipients are transformed into donors by handing us donations to keep our work going.
We are a young and small organization, once envisioned to serve only our neighborhood. But because of all the love we have received since we were born in 2010, we have now served 32 provinces.
As we thank a faithful God who has never failed to sustain our dreams and our quests, we are grateful to all our friends from within and without—our staff, volunteers, friends we know and friends we don't—who allow us to leave heart prints along the paths we take, affirming that there is no limit to how much we can serve, because love delivers.
MILLIE L. KILAYKO
KEEP IN TOUCH WITH NVC
Join our mailing list to receive status reports, news, and volunteer opportunities from NVC. We keep our list private.