On November 5, 2014, the Provincial Government of Negros Occidental bestowed the Outstanding Negrense Award on NVC Foundation for its work in promoting child development, improving livelihood opportunities for the poor, and supporting public school education. This is the first time that the award was given to an organization rather than a number of individual Negrenses, as is the yearly tradition. It is truly a testament to the power of ordinary people to make a powerful, positive change when working together.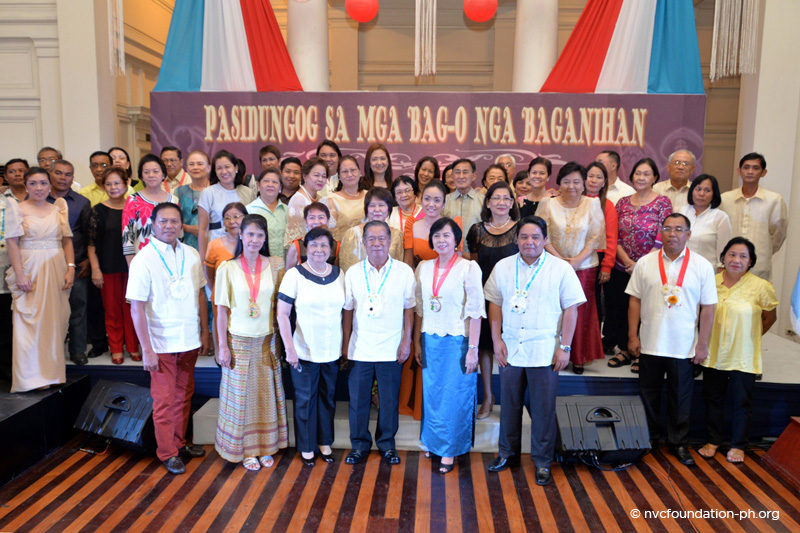 In conferring the award, Governor Alfredo Maranon, Jr. said that NVC volunteers are heroes who work quietly and selflessly to effect positive and powerful change in our society without expecting anything in return. Addressing NVC, he said, "to you, we give our salute and may you continue to do your mission in uplifting lives of our needy fellowmen."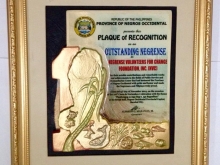 NVC President Millie Kilayko, in her acceptance speech, made several commitments, inspired by various NVC volunteers: "We commit to always strive to be first on the scene wherever we are needed. We shall not let distance deter us from going where we are needed, and we shall serve with enthusiasm. We commit to grow wherever we are planted. We commit to draw everything we can from the bottom of our pockets, from the bottom of our hearts. To the Negrenses, whose name we carry in ours, we commit to carry this name with pride and honor wherever we go."
NVC Video
This video, which shows the progress of NVC and its projects since its inception in 2010, was unveiled during the awarding ceremony.
Photo gallery
Invalid Displayed Gallery