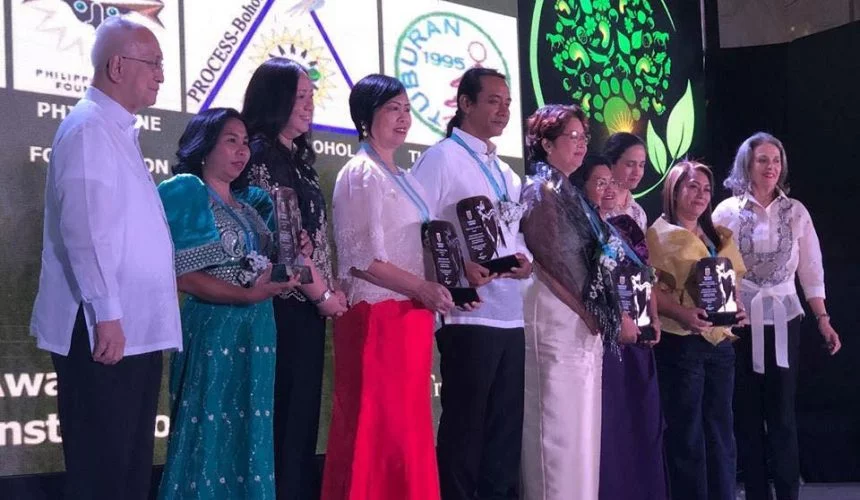 NVC is proud to be among the 5 finalists in the outstanding institution category at the 7th Ramon Aboitiz Foundation Inc. (RAFI) Triennial Awards. The RAFI Triennial Awards, which is presented every three years, recognizes exemplary individuals and outstanding institutions in the Visayas and Mindanao for bringing about change and enhancing the quality of life of various groups and communities. Each finalist received Php 200,000 to further the institution's advocacy.
Watch: Video prepared by RAFI showcasing NVC during the awards night.
The other finalists were:
Community-based health program of the Diocese of Ipil in Zamboanga Sibugay

Participatory Research, Organization of Communities, and Education towards Struggle for Self-reliance-Bohol, Inc.

Philippine Eagle Foundation, Inc. in Davao del Sur, which went on to win the 2018 award
Tuburan for Rural Women Empowerment and Development, Inc. in Negros Oriental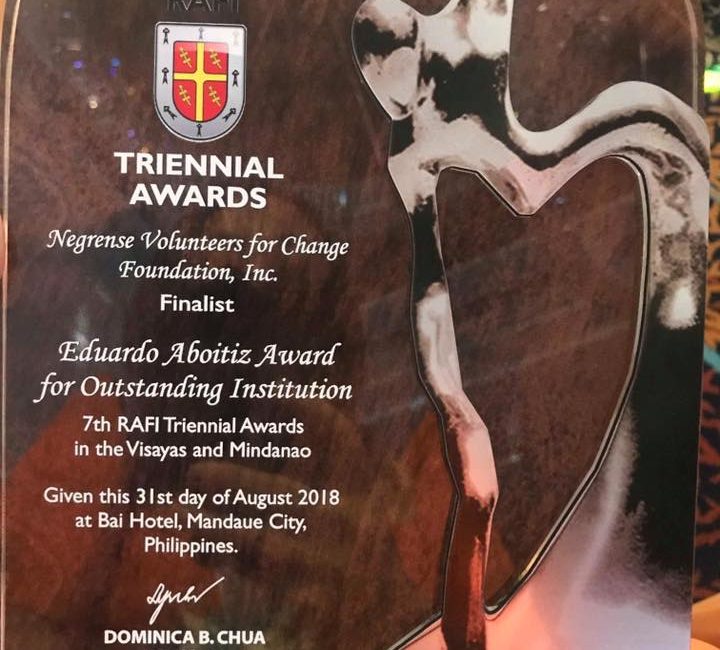 The finalists were selected from a total of 147 nominations for both individuals and institutions, which were reviewed by the RAFI Triennial Awards search committee. Finalists were screened, validated, and interviewed prior to selection.
The awarding was held at the Bai Hotel in Cebu City on August 31, 2018.