We're glad we get to help make the world a better place, one baker at a time!
Paying It Forward
NVC was recently featured in a newspaper article about paying it forward—responding to a person's kindness to oneself by showing kindness to another person who then does something nice for someone else, setting off a chain of good deeds. But another movement has started here, sparked by the generosity of a woman half a world away.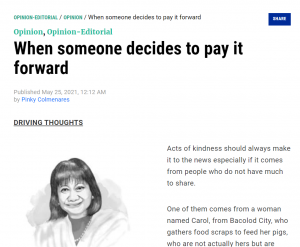 Baking It Forward
Baking it forward is about spreading love and joy through baked goods. Usually this means sending baked goods to others to brighten their day. But a Filipino lady in Nevada added a twist to it. After having to deal with a setback due to the Covid 19 crisis, she returned to her roots and started baking. Since she comes from a long line of artisanal bakers, it was no surprise her heavenly pan del sol was an instant hit. She was grateful for all the blessings that were coming her way and she wanted to bake it forward. She decided to help a struggling baker in her hometown.
L

ove from Nevada
She contacted NVC to ask if we could help her find a person in Bacolod whose life could be made better through baking. We found Teresa! Teresa had been baking pizza, bibingka, cassava cake and macaroons in a makeshift oven. Her oven was an aluminum pan on a stove top covered by a wash pan. Her kitchen was the area that her family eats and sleeps in. She kneaded dough on top of a plastic sheet on a small table that functions as the dining, study, and kitchen table. Despite her limited resources, Teresa was able to send her children to school with the money she earned from baking. Our lovely baker from Nevada decided she would fund the upgrade of Teresa's kitchen!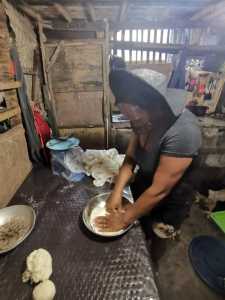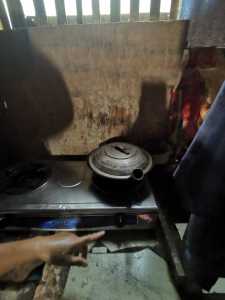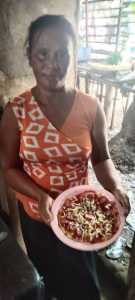 Transformation
Workers added an extension to the house to make room for the kitchen.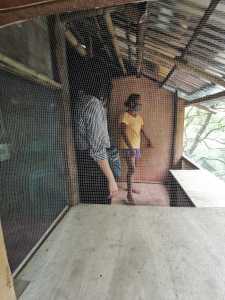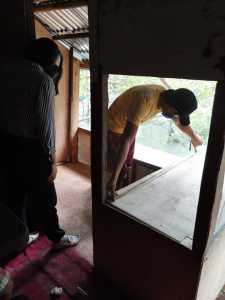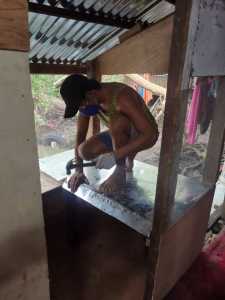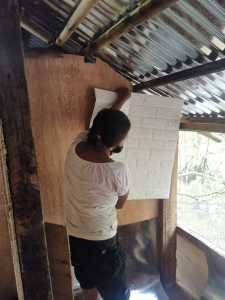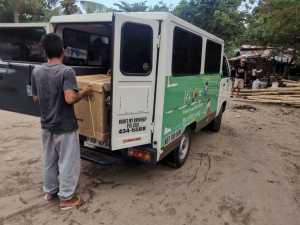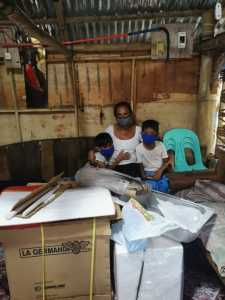 Dream Kitchen
Today, Teresa has a bright and airy screened-in kitchen. She can knead dough on a wide counter top with a built-in sink. And we're looking forward to seeing the delicious pastries that will come out of her spanking new oven. Her benefactor's generous donation was enough to also cover new kitchen implements and some ingredients for Teresa to take her business to the next level. When times are better, NVC will link Teresa with training programs so she can improve her craft.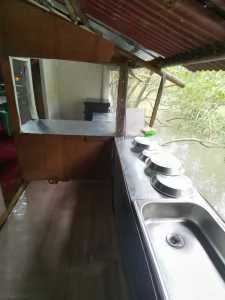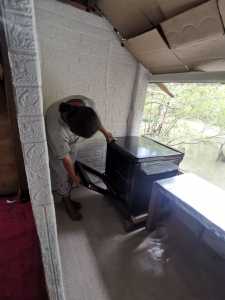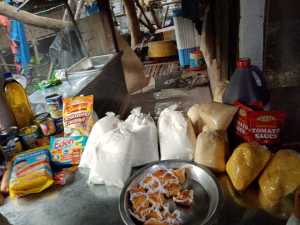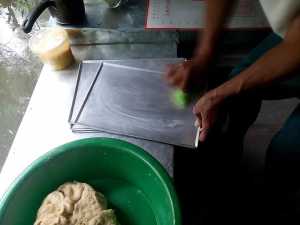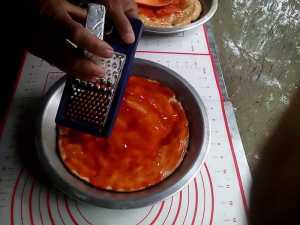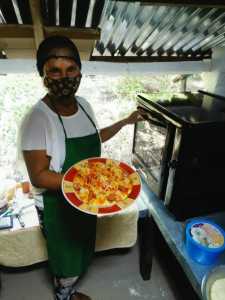 A

Day Worth Celebrating
Our dear donor did have one small request—that the kitchen be done in time for the Feast of St. Honore, patron saint of bakers. With the hard work and dedication of the team (Field Officer Alyne and Assistant Production Manager Vicki), we got to fulfill this wish! Teresa's kitchen was "inaugurated" on May 16.
The Love Continues to Spread
Teresa has informed us that she will set aside part of her profits to help another baker in need. She too wants to bake it forward!
Mum's the Word!
Our kind baker has chosen to remain anonymous so we won't reveal her name. But we can't help but give you a clue as to who she is! She owns an online bakeshop called Mamaloo's: https://www.mamaloos.com Their signature pan del sol is like a bright ray of sunshine that you can sink your teeth into. Mamaloo's can ship anywhere in the US (mainland). By the way, a portion of every Mamaloo's sale goes to help charities including NVC!