It took eight years and over 8 million Mingo Meals before the father of Mingo finally visited the production plant that he inspired.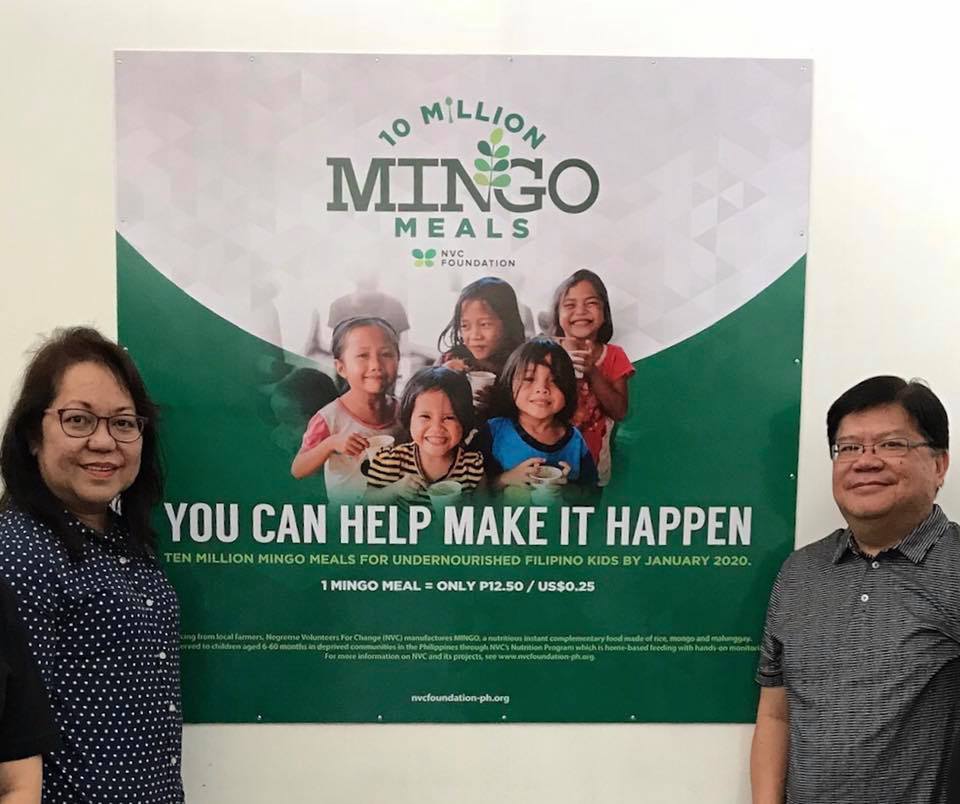 Engineer Rowen Gelonga (pictured on the right), Regional Director of the Philippine Department of Science and Technology (DOST), pushed NVC all those years ago to look into the plight of infants and toddlers of impoverished communities and enlightened us the need for proper nutrition to ensure their physical and mental development. He linked us with DOST's Food Nutrition and Research Institute (FNRI), which had the ready technology for complementary food that led to the eventual development of Mingo.
Mr. Gelonga was accompanied by DOST Undersecretary Brenda Manzano, who opened our eyes to much needed opportunities within DOST. You both have inspired us to keep dreaming and charging towards the dream.