There's no need to describe it in words. Here are photos of faces of hope.
Conrado, Carmelita, and their family of eight children, whom we found sleeping on the sidewalks of Bacolod six months ago, have become new persons with the acquisition of a 60-square-meter lot on which their house will soon be built.
And this is how someone would look like when the old rickety sidecar which he would use to ferry his family, broke to pieces because of rusty old age just the night before he was given a brand new sidecar from which he could earn a living.
These priceless smiles and abundant grateful joy within come from Conrado, wife Carmelita, and one of their eight children (sleeping baby not counted!). Since that fateful day six months ago, Conrado has been supplied with capital for his peddling business, access to land which he could own after a period of time, and a house currently under construction.
An executive from Intermed Marketing Philippines, the makers of Cherifer vitamins for children, also heard about the plight of this family and committed a monthly supply of the vitamin supplement for Conrado's children. They're already on daily doses of Mingo but are so grossly underweight that this will give them an added boost to help them catch up.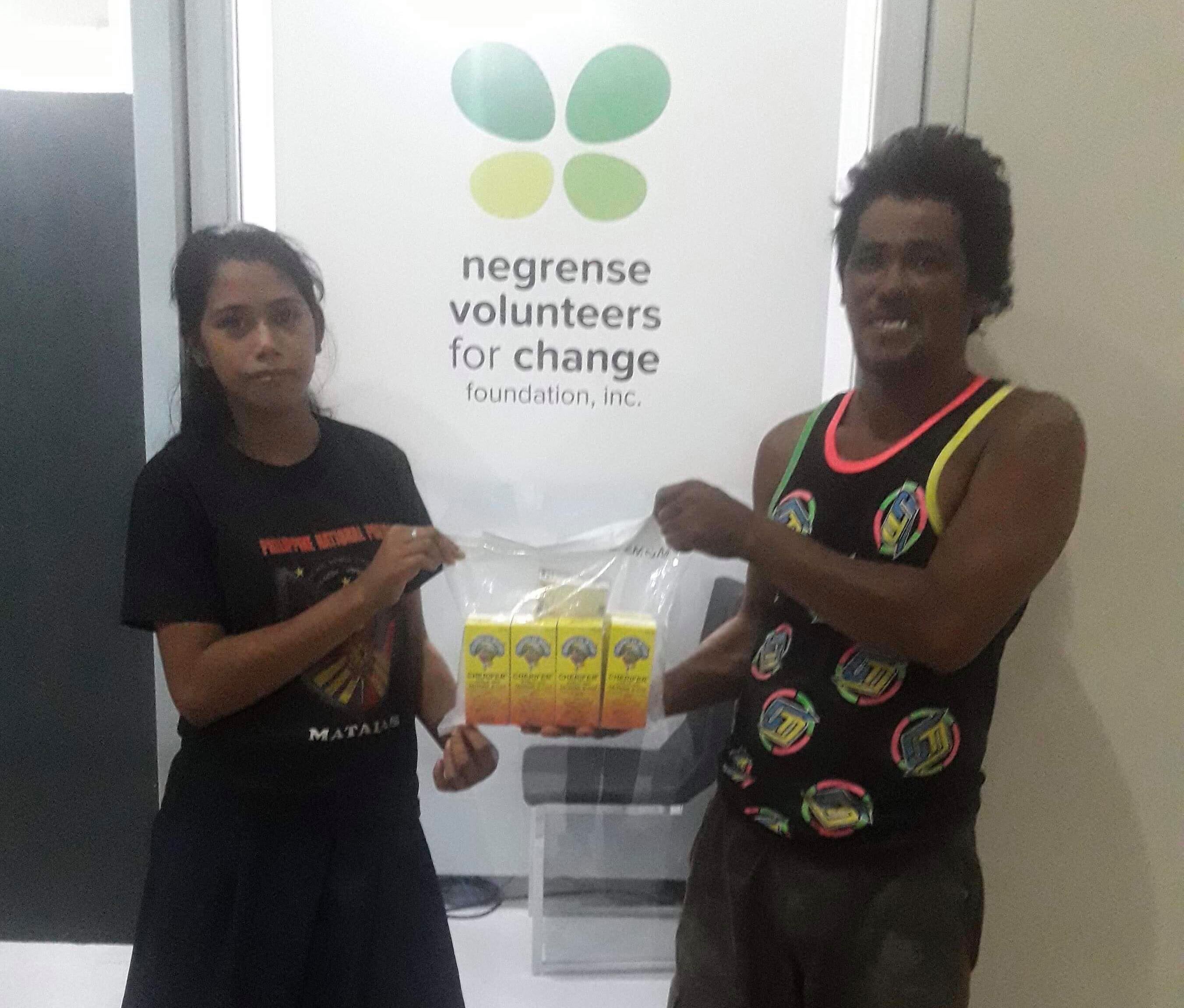 Angels fly all around us, and with the grace of God, they are all making it possible for fresh hope and new beginnings for a family once lost and wanting.
Christmas Day 2019 Update