When there's love, the heart doesn't skip a beat.
In January 2020, Euric Guerrero, a stranger to us, set up a Facebook Fundraiser as a memorial to his recently deceased father, Eugenio Guerrero. Euric and his siblings, who all reside abroad, decided to set the fundraiser's goal at $2,020 (approximately Php102,533), the year of their father's passing. Donations from near and far quickly started coming in, and to everyone's joy and surprise, reached a total of Php218,212–more than double the target!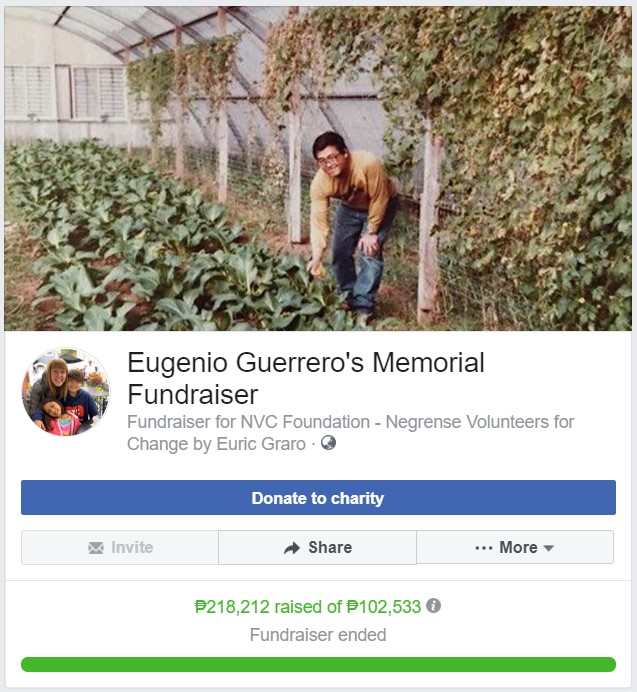 "Such an outpouring of love in such a short amount of time–leaves us (almost) speechless. Seeing names of family, friends from our childhood to friends and colleagues as adults, to friends of friends– truly speaks to the wonderful relationships that our father has taught us to create and maintain, over distance and time." –Euric Guerrero
When NVC reached out to the Guerrero siblings, they mused that it would be significant if the funds could help the people of Talisay, Camarines Norte, Eugenio's home town. Of course, we never say no, and so, slightly delayed by travel constraints due to Taal Volcano's spewing of ashes, we set forth to visit. There we found 176 children needing nutritional support, and local officials begging for Mingo Meals.
Then came the threat of COVID-19 lockdowns all over the country. We swiftly shipped the allocated supply of Mingo to the site before travel was barred. We thought we needed to delay the kickoff of the kids' Mingo Meals nutrition protocol as NVC staff could no longer revisit. However, with virtual instructions from us in Bacolod, our ground partners in Camarines Norte were able to gather the beneficiaries, weigh and measure them, orient their parents, and get the program running.
No skipped beats for a heart that loves…and delivers!