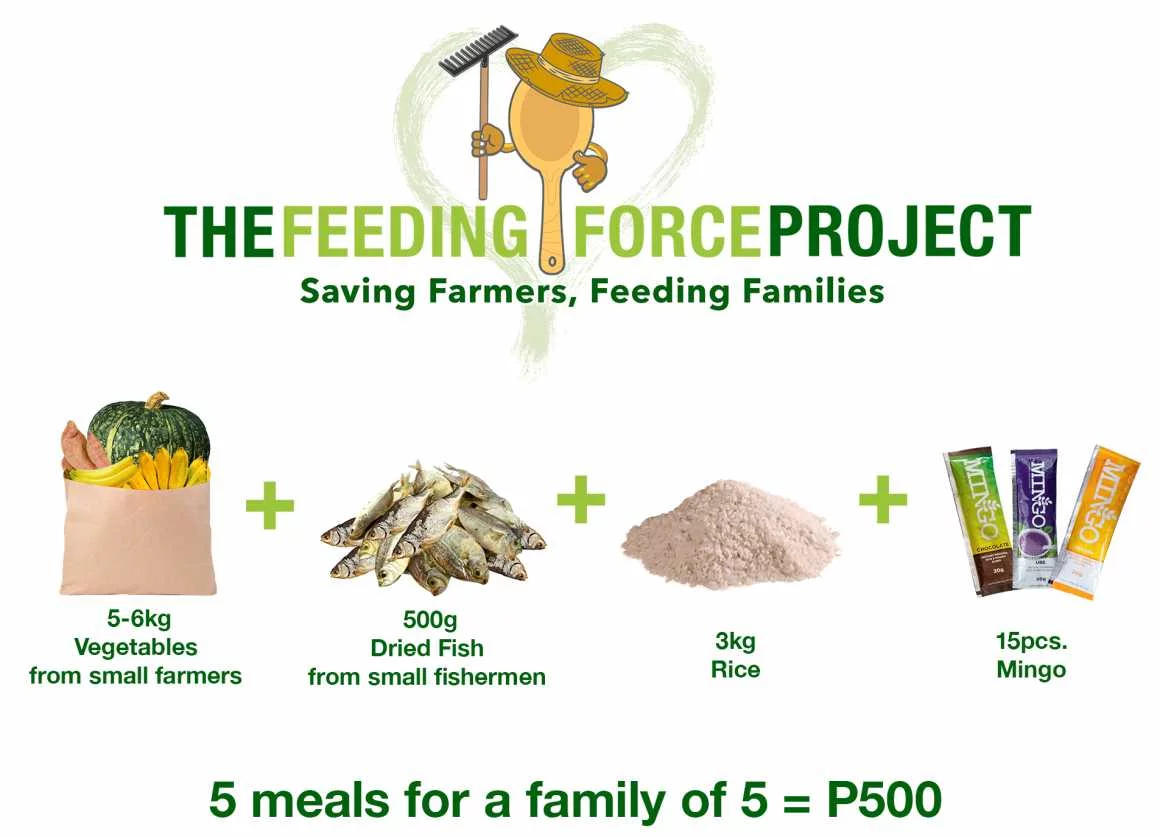 The Feeding Force Project is part of our initiative to Combat the Covid Crisis. Many Filipinos from impoverished communities are unable to work and earn a daily income due to quarantine restrictions. The Feeding Force Project provides jobless families with Emergency Relief in the form of a meal bag of food good for 5 days for a family of 5.
Each Feeding Force meal bag contains
5.6 kg of fruits and vegetables
500 g of dried fish
3 kg of rice
15 Mingo Meals
You also help small farmers and fishers
The Feeding Force Project buys the crops of farmers and the catch of fisherfolk who now have difficulty selling their produce due to disrupted distribution chains, so you also provide them with an income during these difficult times.
Donate today
We have a long list of families waiting for this meal bag. Do you want to help make the line shorter? Please help us Combat the Covid Crisis!