At NVC, we link dreams to donors and donors to dreams. Many Filipinos have the simple dream of being better able to support their families. Our volunteers on the ground in Albay put us in touch with four such dreamers:
Elena
Typhoon Ulysses damaged the home of Elena Binas. To earn extra money for repairs, Elena would wash clothes for others whenever she could. She dreamed of owning a sewing machine to make items she could sell.
Glen
Glen Posuga was struggling to make ends meet. He hoped to take on welding projects to better support his 5 children. Like Elena, his home was damaged during Typhoon Ulysses.
Teofilo
Teofilo Medes is a single parent of 6 children. He wanted to find a stable source of income to support his family.
Gregorio
Gregorio was a seasonal farm laborer. Like Teofilo, he hoped and prayed for a steady job.
Answered Prayers
Thanks to a group of friends who all worked at PCI Bank Treasury in the 1990's, the dreams of Elena, Glen, Teofilo and Gregorio have come true! As beneficiaries of Project Joseph, these four received the tools they need to earn a decent living. Elena now has a sewing machine. Glen received a welding machine. And Teofilo and Gregorio were each presented with a pedicab.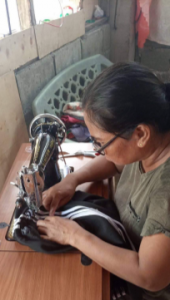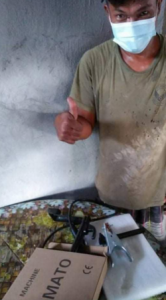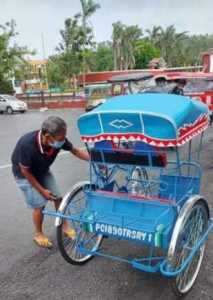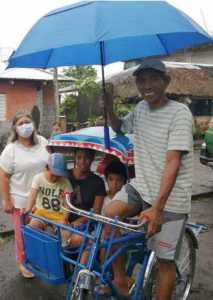 Project Joseph gives the tools needed for a  trade to people who are eager to work hard but lack the necessary equipment to pursue a particular profession. We named Project Joseph in honor of St. Joseph the Worker but for all the dreams Project Joseph helps come to fruition, it may as well have been named after Joseph the Dreamer.
Thank you so much to our friends from PCIB Treasury of the '90s for making these four dreamers' dreams come true!
Elena and her family show off her precious gift. Some of the products Elena was able to make with her new sewing machine.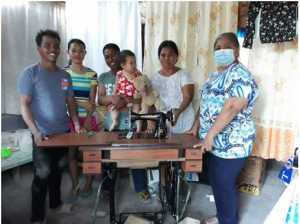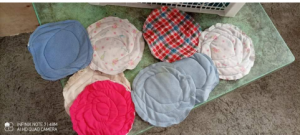 Glen and his family gather around his welding tools.
Teofilo and his new pedicab PCIB90TRSRY1 take to the road! He is eager to ferry passengers around, rain or shine!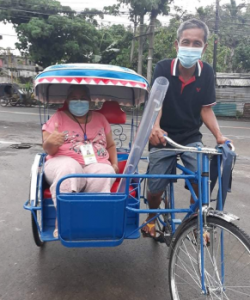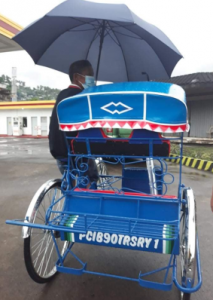 Gregorio took PCIB90TRSRY2 out for a test ride! He slipped off his mask to show us his big smile.