LIVELIHOOD
GROWING HOPE
Growing community gardens in rural and urban areas for better food security and opportunities to earn from excess produce.
Sowing the Seeds of Hope
This livelihood program grew out of our other projects. We already knew from our experience with feeding programs that many Filipinos were not getting enough to eat. Ironically, farmers–those who grow food for others–were suffering from gross food insecurity.
It became clear to us that the path to food security was going to have to be paved with creative solutions. And so we put on our thinking caps to devise ways to help stamp out hunger by working with what was close to home. We looked at different communities to assess the the opportunities available to them. Then, we came up with strategies to address the various roadblocks the communities faced.
As with growing plants, we have had to be patient with this project. While we are already seeing positive results, it will take time for things to really take root and flourish. However, we are confident that the communities we serve will be happy with the fruits of their labor. Not only will they have more to eat, but also have a possible source of income. Communities can earn by selling excess produce as well as products with added value.  
Growing Hope Initiatives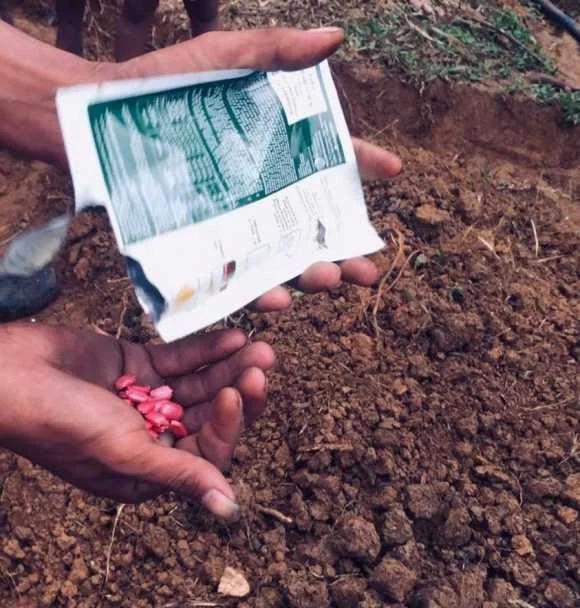 Farmers of Hope
When NVC first began making Mingo, we were disappointed that we could not regularly source all our raw materials from local farmers. Because of this, we began working more closely with small farmers nearby. Now NVC has many small farmer partners. They provide us with a steady supply of raw materials to use for the products we manufacture. They also grow the vegetables that go into our Feeding Force meal bags.
As our network of small farmer partners expanded, we encountered farmers who needed additional support. We call them our Farmers of Hope. We provided them with new tools and updated farming techniques, crop planning and support, and market linkages. Ultimately, we aim to establish village-level processing units which will increase the value of the harvests leaving the villages.
Currently, we have three Farmers of Hope Communities. In Davao del Norte, there are Farmers of Hope Communities in Mangkay and San Isidro. We also have a Farmers of Hope community in San Carlos, Negros Occidental.
Gardens of Hope
We wanted to replicate the success of Farmers of Hope in the urban setting. As part of Phase 2 of NVC's Response to the Covid-19 Crisis, we began to expand on our Farmers of Hope livelihood program. Gardens of Hope is a program for communities with access to empty lots which can be used for small-scale vegetable gardening. We provide seeds, simple tools, and training for people to improve their own food supply. They can earn income by selling produce they do not consume.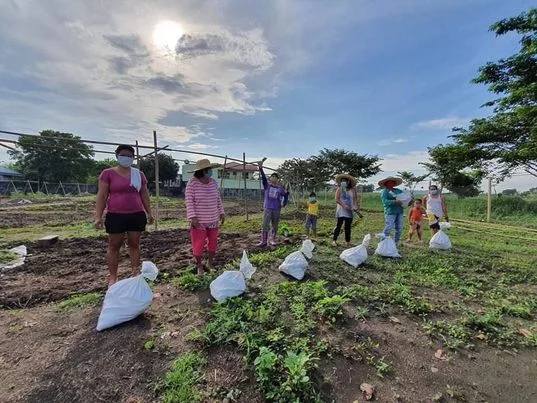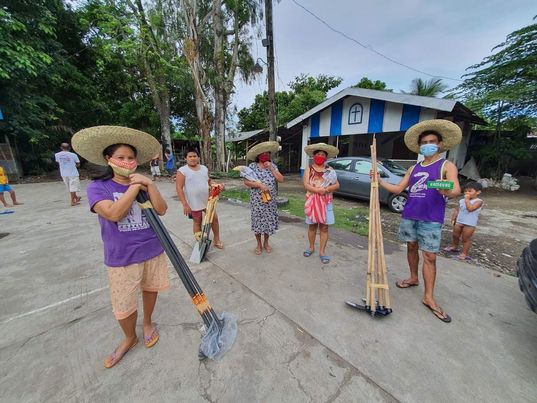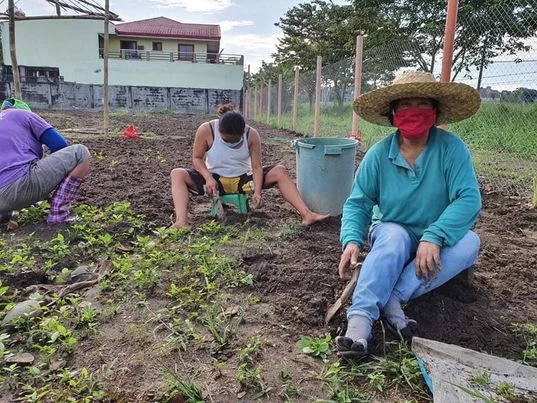 Pots of Hope
Marginalized communities in crowded urban areas have no access to empty lots in which to grow vegetables. Pots of Hope is a program that helps these communities develop edible container gardens. This is primarily for internal food supply but we also assist them with market access so that they can sell and earn from what they do not consume.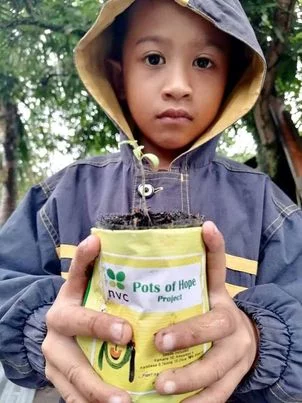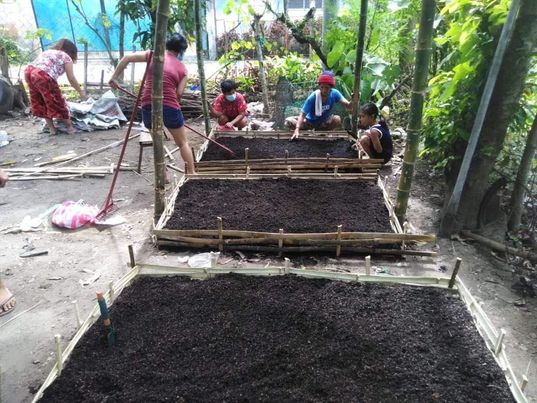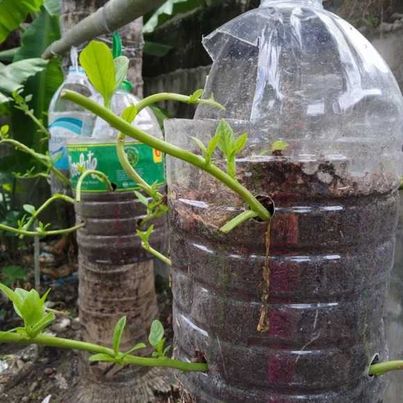 GROWING HOPE NEWS AND STORIES

YOUR DONATIONS HAVE SUPPORTED
children enrolled in our Mingo Meals nutrition program as of May 31,2021
Mingo Meals served as of May 31,2021
fisherfolk who received motorized Peter Project fishing boats as of May 31,2021
tools distributed to skilled workers as of May 31,2021
LoveBags delivered to school children as of May 31,2021
classrooms built as of May 31,2021
KEEP IN TOUCH WITH NVC
Join our mailing list to receive status reports, news, and volunteer opportunities from NVC. We keep our list private.