FAIRY TALE: Cinderella's pumpkin turned into a coach.
TRUE STORY: Turnips turned into 114 LoveBag backpacks filled with school supplies, and 114 pairs of LoveFits slippers.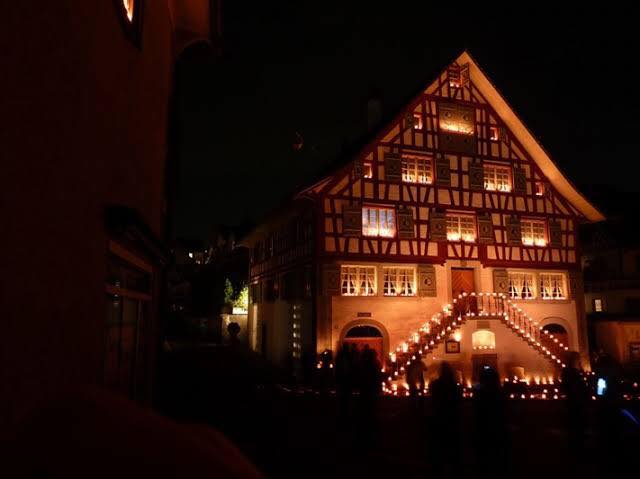 This is the magic that 80 sixth grade students managed to perform in the village of Richterswil, Switzerlan. For the annual Räbechilbi festival, when the village center turns into a magical land of lights, these children spent two days carving turnips and installing lights inside each.
On the day of the festival, the kids, guided by their teacher, Christine Zysset, operated a booth where they sold their creations, and displayed photos of children from indigenous communities receiving LoveBags and LoveFits slippers: beneficiaries of the sale of their lanterns. They sold each and every single piece in their booth. Because of the cause, Christine says the kids sold more than they have done over the previous years.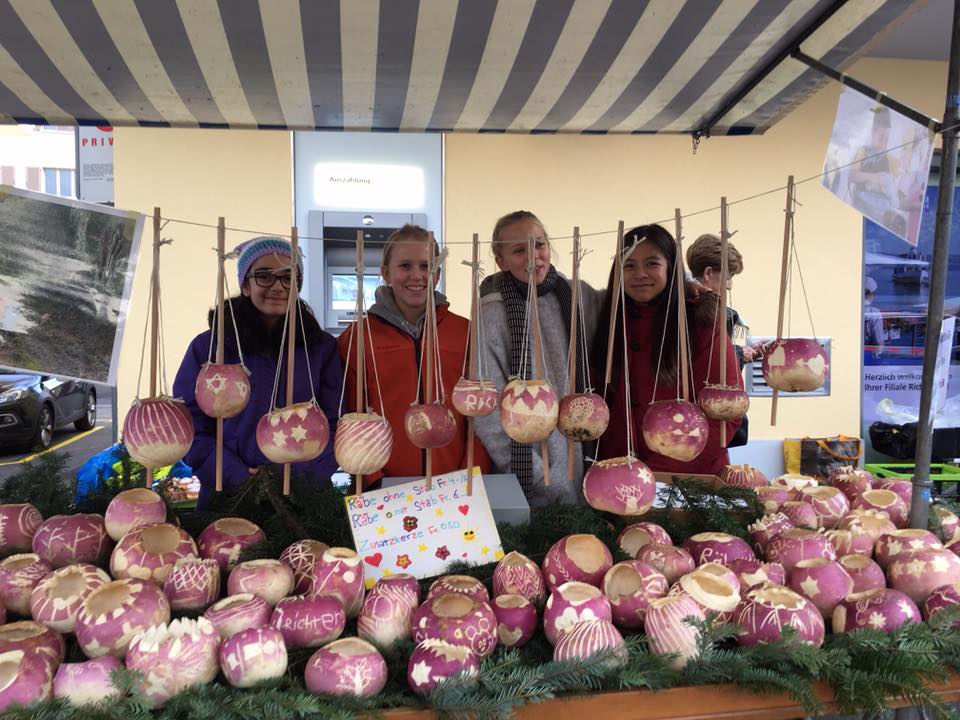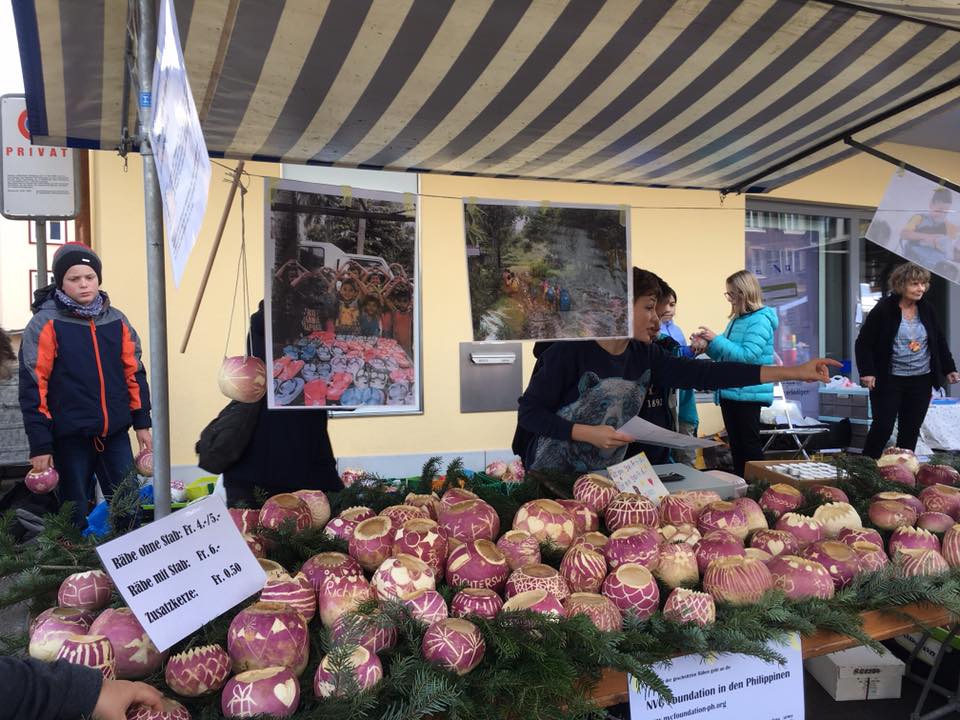 We can't wait to turn over these bags and slippers to more kids in the mountains, because unlike in the fairy tale, these ones will not suddenly turn into vegetables at the stroke of midnight. Instead, they will serve the kids happily ever after!