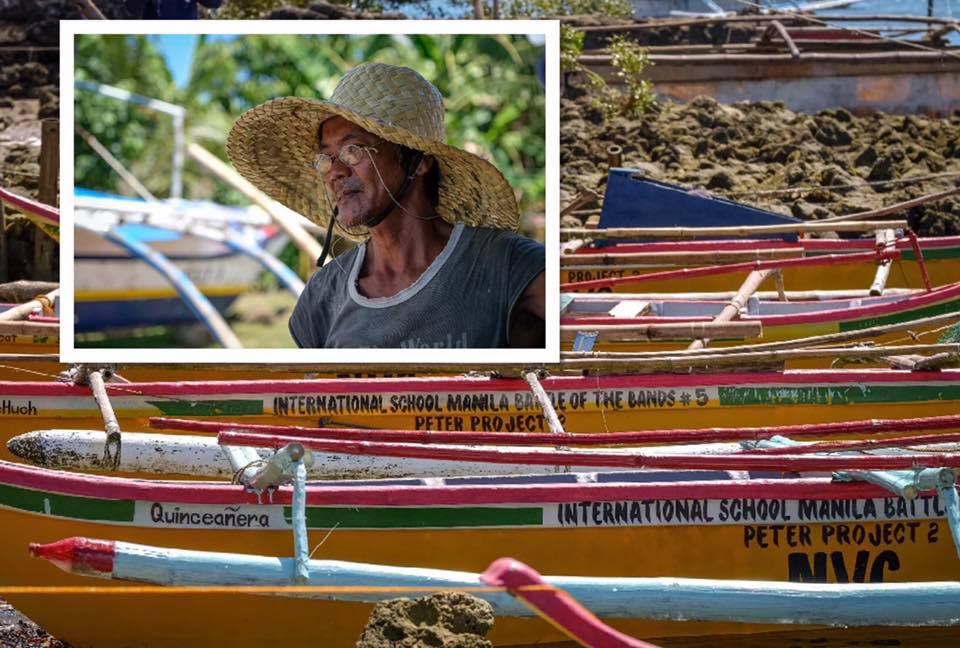 Jolly, a 50-year-old fisherman, in Toboso, Negros Occidental, fished daily on a tiny boat that could only go on shallow waters. On good days, the few pieces he caught would feed his family of six and be sold for their other needs. On bad days, he climbed the coconut tree beside his house and picked a few nuts to feed his children, while he and his wife ate what was left. When they could afford rice, they cooked it with a dash of salt, since there were no other dishes to eat it with.
In March 2018, Jolly's life took a new positive turn when he received a brand new motorized fishing boat double the size of the one he owned, through NVC's Peter Project. His was one of the five boats donated by International School Manila's students, whose Battle of the Bands event raised this money.
This donation will improve Jolly's capacity to earn and consequently contribute to a better life for his family.