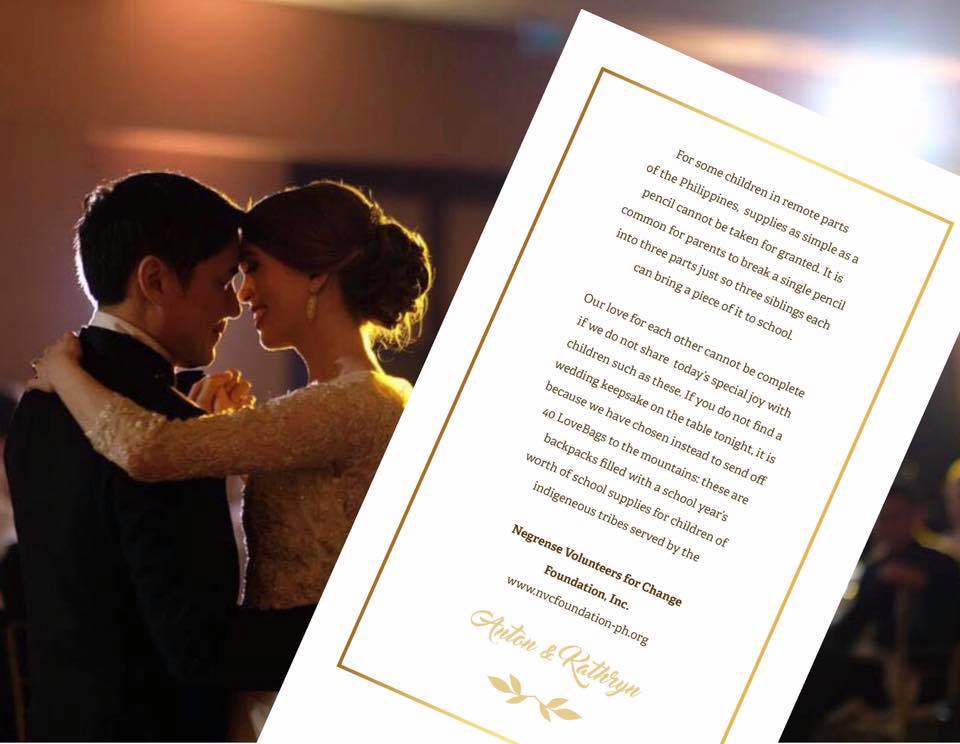 It comes as no surprise. With their combined backgrounds in education, development, and government service, it was an easy choice for Anton and Kathryn Taruc. Instead of sending their wedding guests home with keepsakes, this couple instead gifted 40 students from deprived families of indigenous tribes with LoveBags filled with school supplies.
Their love stretched 1,500 km from their wedding Manila all the way to Mindanao. As school year 2019 opened in June 2019, the couple's gifts to their guests were delivered to children in Kilantang ELementary School at Brgy. Sua-on, Kapalong, Davao del Norte.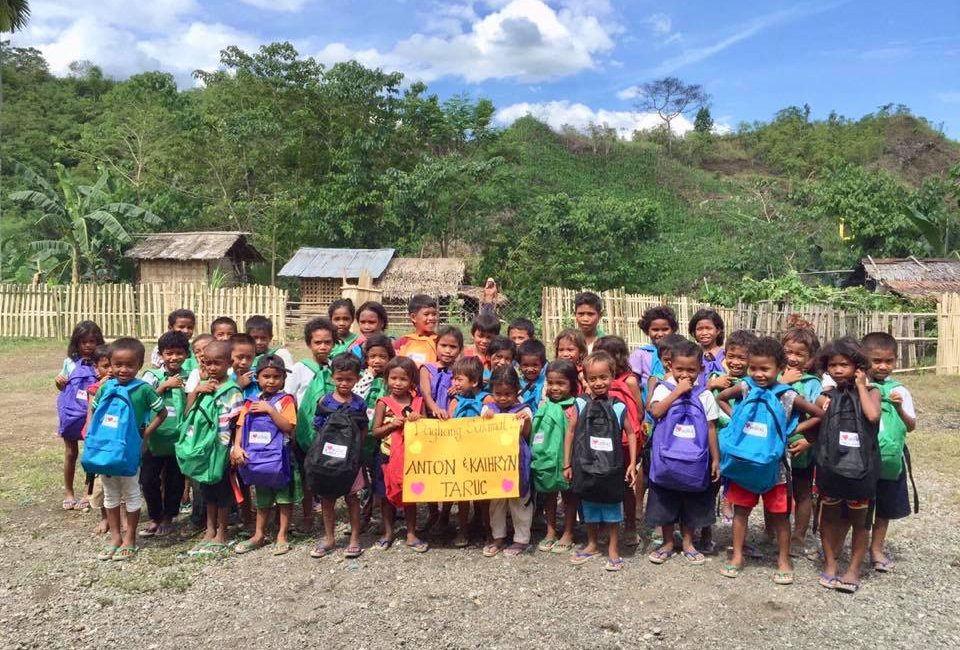 The LoveBags went through quite a journey over rivers and mountain trails where four wheels cannot reach.
Even as the young couple now live in yet another country, 40 children whom they may never meet, have hearts that are full and smile within, each day they walk their difficult journey to school. Be blessed, Anton and Kathryn!