EDUCATION
LOVEBAGS
Fill a backpack with school supplies and a hygiene kit. The contents of our LoveBags may have changed a bit but they still fill children with hope.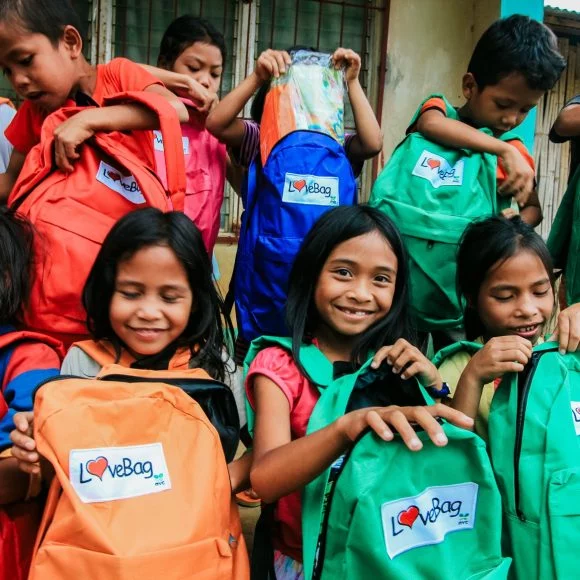 LOVEBAGS
For some children in remote parts of the Philippines, basic school supplies such as a pencil or a piece of paper can't be taken for granted. It's common for poor school children to break a pencil into two or three pieces to be shared with others, and to use these broken pencils until there's nothing left to write with.
Donors can sponsor a LoveBag filled with school supplies good for an entire school year. Noweadays, our LoveBags also include a hygiene kit. Sponsor a LoveBag and put a smile on a child's face today.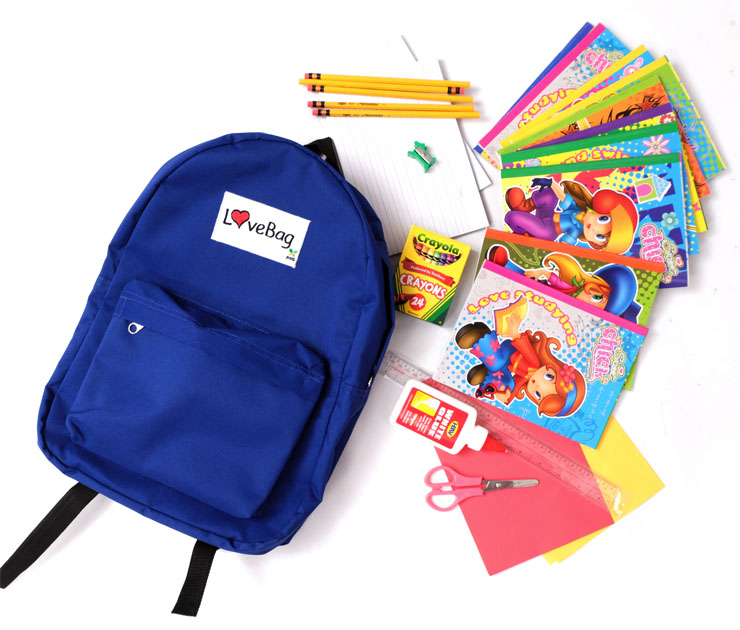 What's in a LoveBag?
The contents of our LoveBags have changed slightly. We now pack a hygiene kit in each LoveBag. The cost of P850 also includes transportation to the student's remote location.
LoveFits – this project is currently on hold due to the pandemic
Protect small feet that cross climb hills and cross rivers just to get to school. For just P50 more, you can add a pair of rubber slippers to your LoveBag.
A LoveBag normally contains:
1 sturdy, water-resistant backpack
5 pencils with eraser tips
1 pencil sharpener
1 pencil case
10 notebooks
5 pads of standard writing paper
1 bottle of glue
1 box of crayons (24 colors)
1 pair scissors
1 pack of colored construction paper
1 12-inch ruler
LOVEBAGS NEWS AND STORIES

YOUR DONATIONS HAVE SUPPORTED
children enrolled in our Mingo Meals nutrition program as of June 30,2021
Mingo Meals served as of June 30,2021
fisherfolk who received motorized Peter Project fishing boats as of June 30,2021
tools distributed to skilled workers as of June 30,2021
LoveBags delivered to school children as of June 30,2021
classrooms built as of June 30,2021
KEEP IN TOUCH WITH NVC
Join our mailing list to receive status reports, news, and volunteer opportunities from NVC. We keep our list private.