Our little van took a quite a long trip down south today as Santa's sleigh. This was a mission that couldnt wait. We just had to make sure that the stroller for Rene Boy, a severely underweight three-year-old born without legs, could get to him before Christmas. We met Rene Boy last week when we did a Mingo feeding in his home town of Dancalan, Ilog.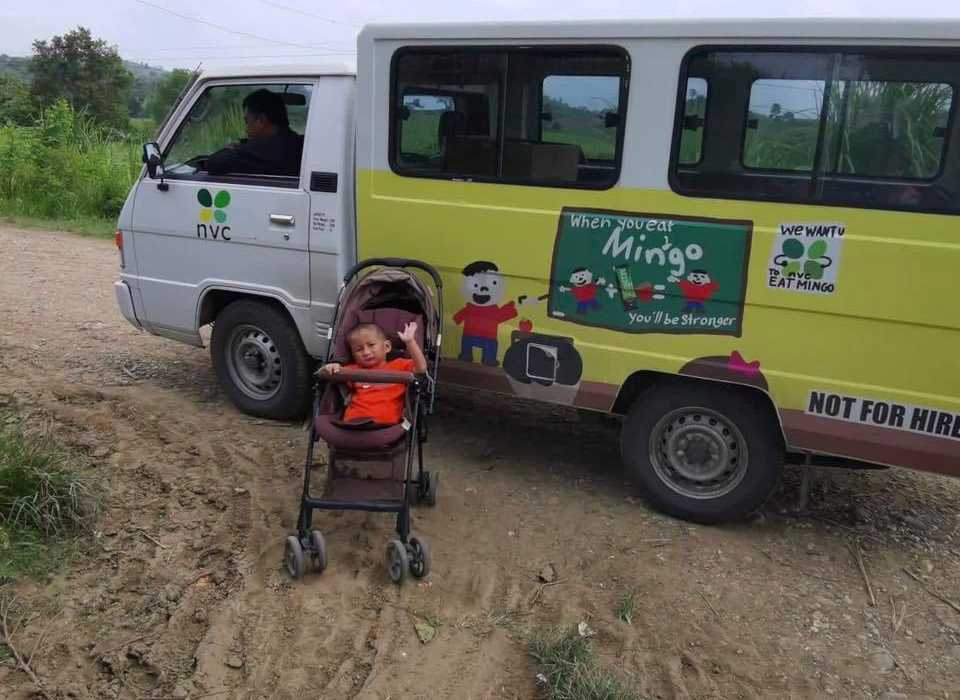 For Rene Boy, our reindeer brought clothes and toys just received from California, and food for the family from another friend. Thank you most especially to our generous Facebook follower who procured this stroller within seven minutes after we posted Rene Boy's story.
Our Christmas is complete! This is what it means to be a Magi for the child in the manger.