These are all pieces made from upcycled Nespresso coffee capsules. From fashion pieces that can hang from your ears to art that hangs on your walls…isn't it just amazing how much beauty can be created from that little container that holds our favorite coffee blend?
The orchid in the art piece is our Artisans of Hope livelihood workshop's rendition of the waling-waling, considered to be the "Queen of Philippine flowers" and worshiped as a diwata by the indigenous Bagobo people. These pieces not only bring food to the table for a family of lesser means, they also bring Mingo Meals to nutritionally deprived children–10% of all proceeds from our artisan products immediately go to our feeing program.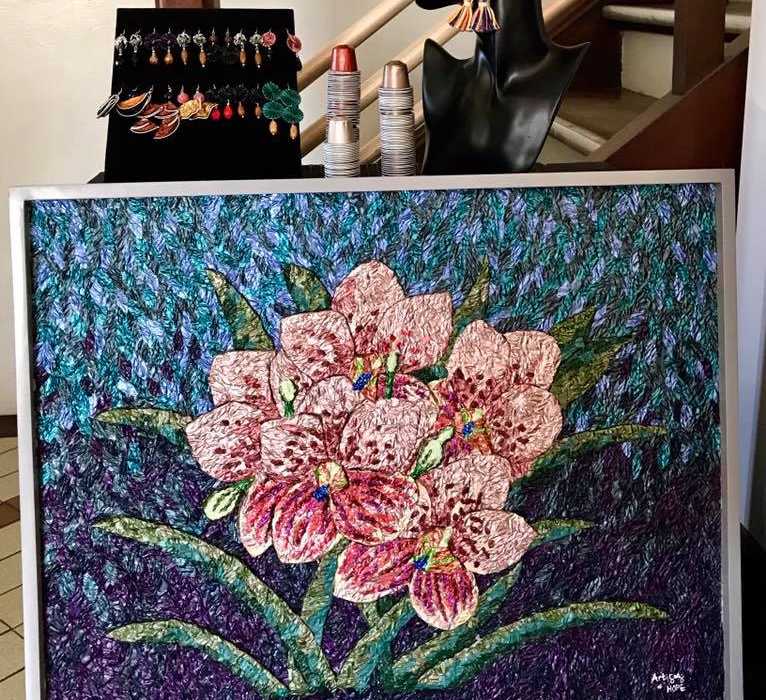 The new year's first release from the livelihood workshop masterfully interprets, through a colorful combination of Nespresso capsules and ceramic tiles, the peacock tail that Greco-Roman mythology refers to as the "eyes" of the stars.