What binds together the six digit check held by three persons and these bills and coins from different countries, dropped in a box? It is the heart of a five-star hotel.
Thank you Grand Hyatt Manila. Because of your concern for the environment and care for the less fortunate, we forged a partnership was born over Christmas ornaments from discarded Nespresso capsules crafted in our Artisans of Hope livelihood workshop. You created innovative programs that introduced both our crafts and our mission to your guests.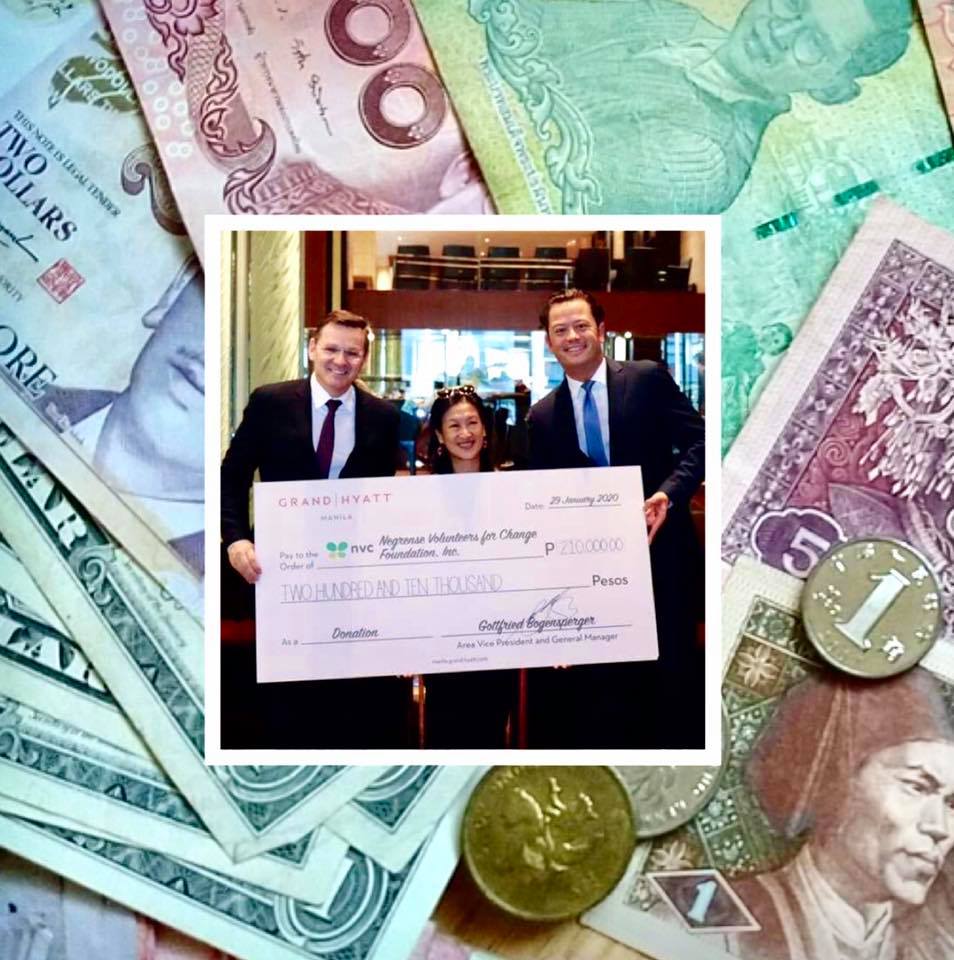 We are grateful for the six-digit donation turned over by Grand Hyatt General Manager Gottfried Bogensperger and Food and Beverage Director Daniel Ganser to NVC's VP/Volunteer Therese Ng. Our hearts are warmed as well by the multi-currency love gifts from your guests.
We're excited because we aren't saying thank you and goodbye. Grand Hyatt Manila will be continuing its partnership with NVC over the year 2020, with orders of artisan crafts to celebrate monthly themes–starting with Valentine's Day in February.