Mingoy the Food Shuttle
NVC has a food shuttle can travel where needed to feed the hungry. We named him Mingoy. This handsome bus is equipped with an on-board kitchen directly in front of a serving window. This made it easy for us to drive to communities to serve piping hot meals on wheels. People could walk right up to the window to be served. Pre-pandemic, Mingoy traveled all over Negros. Thanks to the RORO network (roll-on, roll-off ferry big enough to accommodate trucks and buses), Mingoy could even travel to the nearby islands of Panay and Cebu.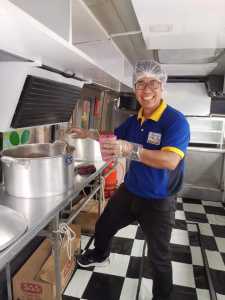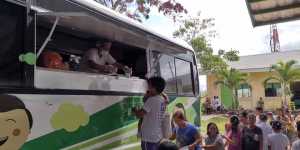 Pivoting and Adapting
For most of the lockdown, Mingoy had to stay parked in the garage. But once things began opening up, Mingoy went out again to feed the hungry, this time as a roving community pantry. We have been supplying community pantries in Silay, Talisay and Bacolod with contributions. Our fresh fruits and vegetables come from our Farmers of Hope. Our dried fish comes from Peter Project fishermen in nearby communities. We also supply Mingo, eggs, rice, bread and cheese spread.
Because of Mingoy, we can also drive farther out to serve more communities. Thank you to Bulig on Wheels for partnering with us and to NVC Foundation-USA for sponsoring some of our roving community pantry trips.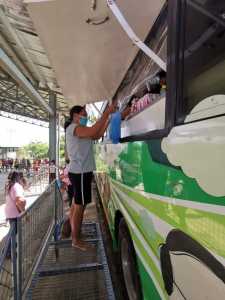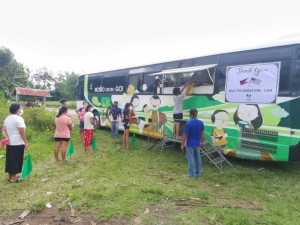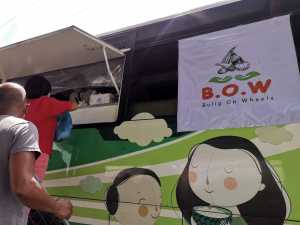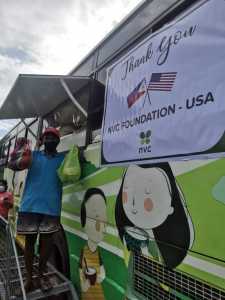 Hitting the Brakes for a Moment
Due to the plea of local health workers for more people to stay at home, Mingoy's roving community pantry duties will be put on hold  for the first half of June 2021. When given the go signal, our roving community pantry will be making the rounds again. Meanwhile, we will continue to deliver Mingo and weekly veggie bags in bulk to community centers using our van Mingay, the little sister of Mingoy.