NVC's Artisans of Hope made a name for themselves upcycling discarded materials into beautiful objects. Their talent caught the attention of Gigi Phua Lim, owner of Walls Gallery. The gallery has been supporting and developing emerging Filipino artists for nearly 20 years. To showcase the talent of our Artisans, Walls Gallery organized COLLABORARE, a collaboration between NVC's Artisans of Hope and the artists under the wing of Gigi Phua Lim. The 28-piece collection features mixed media artworks embellished by the Artisans with empty Nespresso coffee capsules.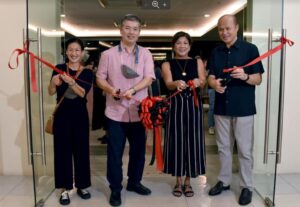 The ribbon cutting ceremony kicked off the event. From left to right: Therese Ng (NVC Foundation Vice-President), Patrick Pesengco (NVC Board Member and Chairman of Novateur Coffee Concepts/Nespresso Philippines), Mayor Gina Montilla-Lizares (Mayor of Sipalay, Negros), Charlemagne Yu (NVC Board Member).
Walls Gallery unveiled the collection on November 18, 2022 and it was well received. The exhibit will run until December 18 at Walls Gallery, The Triumph Square, Quezon Ave. Please contact Walls Gallery at 0917 863-5778 or [email protected] to schedule a viewing or to inquire about commission pieces.
Proceeds of the exhibit will go to support emerging Filipino artists and the Artisans of Hope Livelihood Workshop.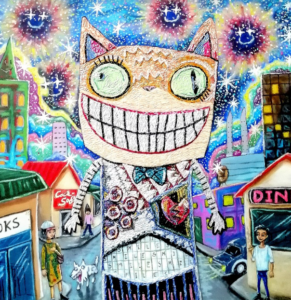 Contagious Magic by Mark Coleen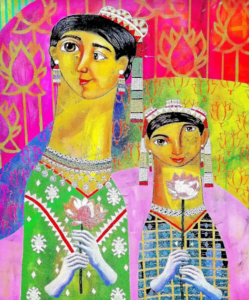 Divine Beauty by Tedca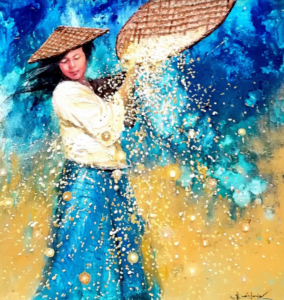 Cool Flurries of Grace by Joem Sanclaria