Mushrooms are the perfect symbol of resilience. Most things need light to survive but mushrooms thrive in darkness. We have certainly experienced darkness during this pandemic but this only makes the moments of brightness shine brighter.
In August 2020, our Farmers of Hope in San Isidro, Davao del Norte had a robust harvest of mushrooms. The mushrooms were sold along with the other crops and fetched good prices.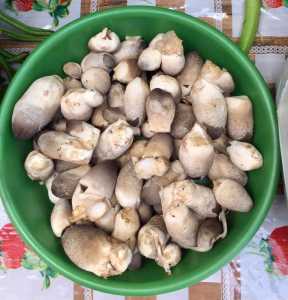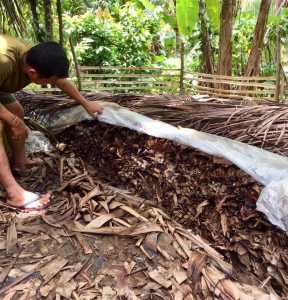 Two months after that, the Office of Provincial Agriculturist of Negros Occidental and its Chief, Atty. Japhet Mascolino, facilitated the training of our Gardeners of Hope. Just this May, our gardeners reaped the rewards of that training. The farmers gave the lion's share of the first crop of mushrooms to artist Gigi Campos. This was a thank you gift for Gigi's letting NVC Foundation use her empty lot in Talisay, Negros Occidental for a Garden of Hope.