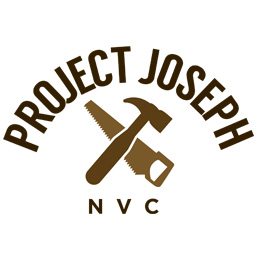 This Christmas, give the gift of livelihood, and life.
In many of the poor communities where we work, we encounter skilled, talented people who simply lack the resources and tools to make the most of their abilities. With just a little bit of help, they could fulfill their dream of earning more and living a better life.
A Project Joseph tool is a gift that will continue to give, every day and for many years to come, bringing hope and dignity into the lives of beneficiaries and their families. Learn more about Project Joseph
You can donate any of these gifts
NVC makes sure that selected beneficiaries truly have a skill or talent that can earn them a higher income. They should also truly need assistance. In our existing communities, we have identified a number of beneficiaries with common sets of skills that require the same tools. Learn more about Project Joseph
Here are the tools that Project Joseph donors can choose to give:
Drill set (Php 4,000)
For people with carpentry skills, allowing them to work faster and/or build more types of wood products
Beauty set (Php 4,000)
For people with hairstyling or manicure and pedicure skills, allowing them to provide beauty services in their neighborhood
Pedicab (Php 9,000)
For existing micro-businesses that could cover more ground with a means of transport besides walking (e.g. scrap trading or fish vending), or pedicab drivers who currently rent from others
Welding machine (Php 9,000)
For machine and welding shop helpers with the skills to start their own welding businesses, provided they had the tools
Sewing machine (Php 11,800)
For seamstresses and tailors who would earn from making school uniforms, dresses, and bulk orders for various pieces from garment businesses in the city
Motorized Tricycle (Php 90,000)
For existing micro-businesses that could earn more by doing deliveries (e.g. small bakeshop or carenderia), or tricycle drivers who currently rent from others
How to give a gift
Easily and securely make an online donation via Paypal. In our online donation page, you can select the Project Joseph tool that you'd like to give. NVC will take care of assigning this to a waiting beneficiary.
We also accept bank deposits through BPI or Metrobank. Do email us at [email protected] or send a private message via Facebook if you have any inquiries, or to confirm the online donation you've made.
Giving a Project Joseph tool to someone who needs it most is an inspiring, concrete, person-to-person charity activity for individuals, families, organizations, business units, and other groups who are looking for a Christmas gift alternative. Here are some ideas:
Instead of organizing Kris Kringle or Secret Santa among your office colleagues, why not pool the money you'll have spent on small weekly trinkets into a drill set or a beauty set for one of our beneficiaries?
Teach children the value of generosity by making this a Christmas fundraising activity in class or in the entire school. Share photos and stories of some of our Project Joseph beneficiaries to make the concept of sharing more concrete in young minds.
Decide as a family to save the money you'll buy on presents for each other, and instead have it go to a pedicab, which you can name in honor of a revered family member or your family name.
Businesses may choose to sacrifice their annual office Christmas party and fulfill a family's dream of having their own tricycle, which will help them put food on the table, send children to school, pay for medical bills, and look forward to a better future.