LIVELIHOOD
PROJECT JOSEPH
Provide skilled, talented people lacking resources with the means to make the most of their abilities and earn a higher, more stable income.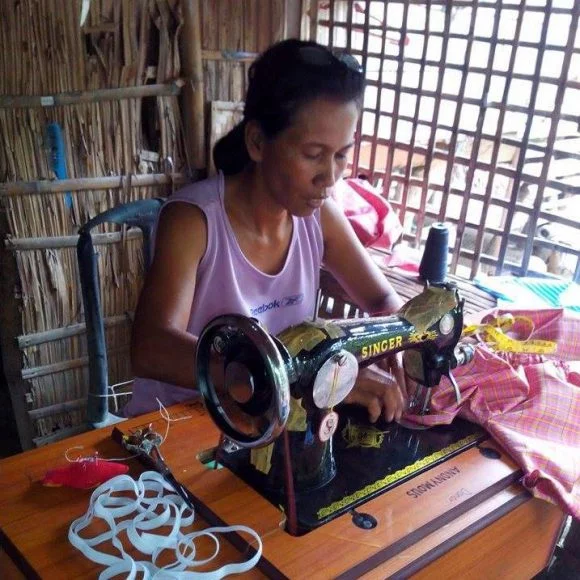 PROJECT JOSEPH
In many of the communities where we work, we encounter skilled, talented people who lack the resources to make the most of their abilities. Through Project Joseph, we find donors willing to fill this gap and provide recipients with the means to earn a higher and more stable income.
Livelihood needs vary depending on region and community, but examples include pedicabs, sewing machines, motorbikes, ovens, carpentry tools, and farming supplies.
Accountability and Monitoring
We ask recipients to show proof of their skill through products made, a training certificate, or existing employment that uses the skill but with poor compensation.
Project Joseph participants sign an agreement with NVC agreeing that the donation is endorsed solely to him or her for operation and livelihood. Thus, the donation cannot be rented out or sold.
Field officers regularly monitor participants. NVC reserves the right to withdraw the tool and give it to someone else.
Donate to Project Joseph
Email [email protected] for an updated list of potential recipients and the tools they require.
PROJECT JOSEPH NEWS AND STORIES

YOUR DONATIONS HAVE SUPPORTED
children enrolled in our Mingo Meals nutrition program as of June 30,2021
Mingo Meals served as of June 30,2021
fisherfolk who received motorized Peter Project fishing boats as of June 30,2021
tools distributed to skilled workers as of June 30,2021
LoveBags delivered to school children as of June 30,2021
classrooms built as of June 30,2021
KEEP IN TOUCH WITH NVC
Join our mailing list to receive status reports, news, and volunteer opportunities from NVC. We keep our list private.