Project Overview
For some children in remote parts of the Philippines, supplies as simple as a pencil or a piece of paper can't be taken for granted. It's common for poor schoolchildren to break a pencil into two or three pieces to be shared with others, and to use this until there's nothing left to write with.
Donors can sponsor a LoveBag that will provide a student with all the supplies he or she needs for an entire school year.
Project Details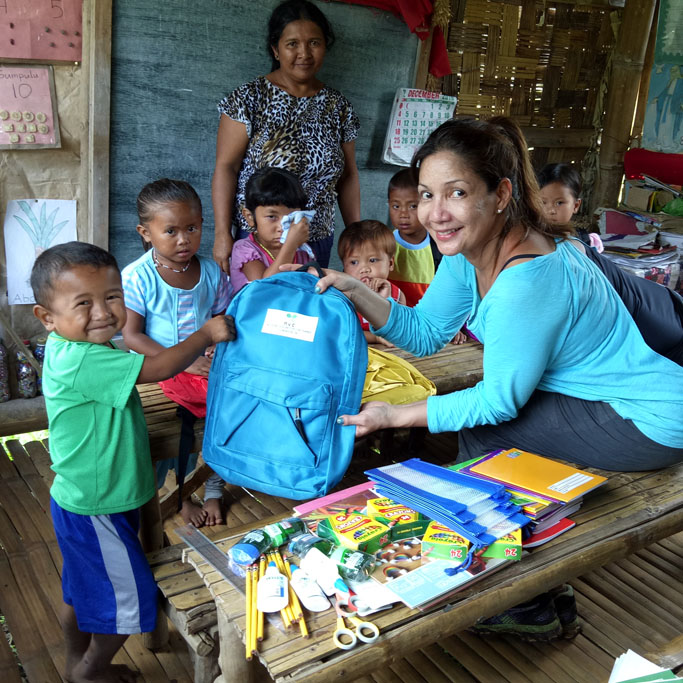 Recipients
School children from the indigenous communities that NVC serves: the Tala-andig tribe in the mountains of Bukidnon; and the Maghat, Bukidnon, and Ituman tribes living in the mountains of Himamalyan, Negros Island. These kids have very limited access to basic school supplies. They also frequently go hungry and are now part of NVC's Mingo Meals nutrition program. We have identified close to 2,000 children who need this type of assistance.
Contents of a LoveBag
Each school bag you sponsor consists of school supplies that have been identified by teachers as essentials for one elementary school year.
1 sturdy, water-resistant backpack
5 pencils with eraser tips
1 pencil sharpener
1 pencil case
10 notebooks
5 pads of standard writing paper
1 bottle of glue
1 box of crayons (24 colors)
1 pair scissors
1 pack of colored construction paper
1 12-inch ruler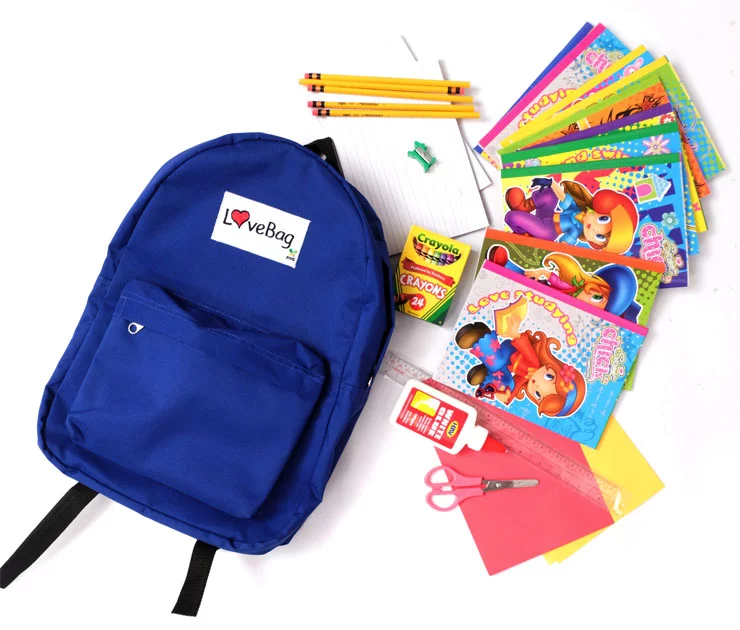 DONATE A LOVEBAG
Make it easier for a needy student to learn by furnishing him or her with basic school supplies for an entire year. The donation amount includes associated logistical costs.
Cost of donation:
Php 750 for a complete LoveBag