Even before the 'ber months began, our Artisans of Hope were already busy preparing for the upcoming Christmas season. Your purchase of our crafts gives our Artisans a decent livelihood and support our different Nutrition, Education and Livelihood projects. Click here to view our 2021 Holiday Collection Catalogue. 
Ring In the Holidays
Add a bit of bling to your tree, walls, doors or windows! These Nativity Rings come in two color schemes.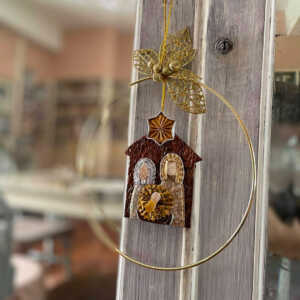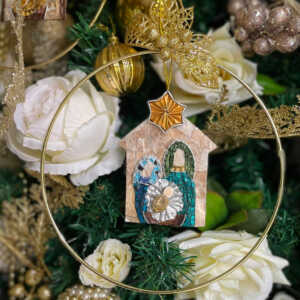 Ornaments That Give Back
These Christmas ball ornaments are not just cute, they also directly fund Mingo Meals for children.
Perhaps it's fitting that each ornament looks like a child standing on top of the world because the kids we feed look like they're on top of the world when we hand over their supply of Mingo Meals. And the design can also be a reminder that we aren't just saving children, we're also saving Mother Earth by upcycling aluminum coffee capsules.
These ornaments are available in 1 month and 3 month Mingo Meals sponsorships. Each comes with a box and a Mingo Feeding sponsorship card.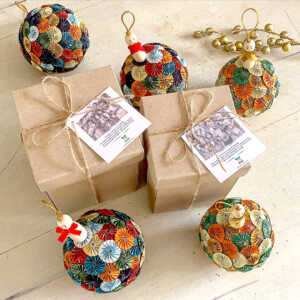 Seeing Stars
Our Artisans continue to churn out Stars of Hope made from fabric left over from the PPEs we donated in 2020. We are also offering hand-crocheted stars that look like mini parols. And mini parols made out of upcycled coffee capsules.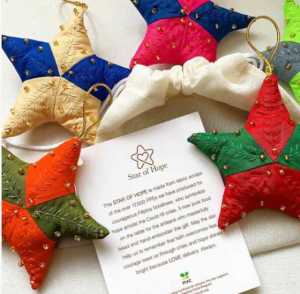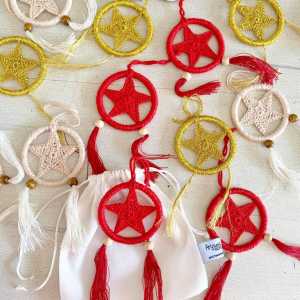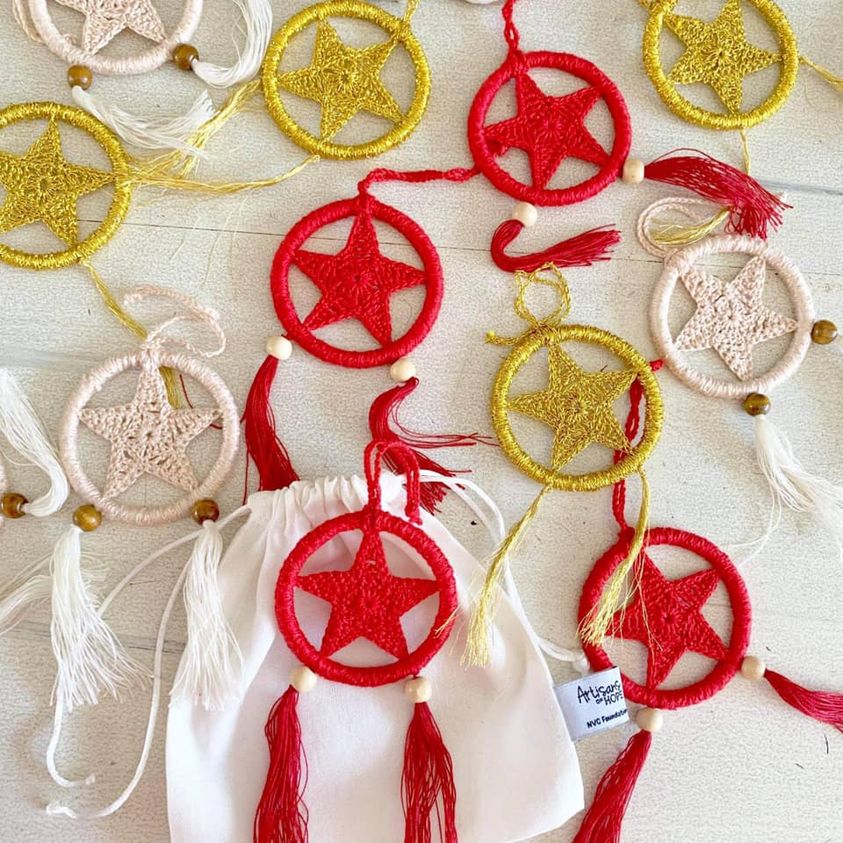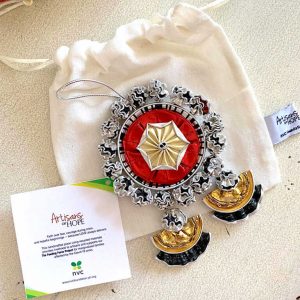 Beautiful Boxes
These lovely glass-topped wooden boxes would make wonderful presents! We can customize the glass mosaic design to suit your style.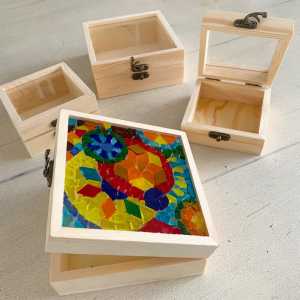 Our Batwan Powder Gets Dressed for the Holidays
NVC's Batwan Powder adds a surprising sour twist to dishes. It's now available in holiday packaging for easy gift-giving. The resealable pack comes in a reusable drawstring pouch. To add a pop of color, we've included a Christmas ornament made out of upcycled coffee capsules.