Read the original article here: https://news.abs-cbn.com/ancx/culture/spotlight/04/27/19/this-is-what-you-can-do-to-all-your-used-coffee-capsules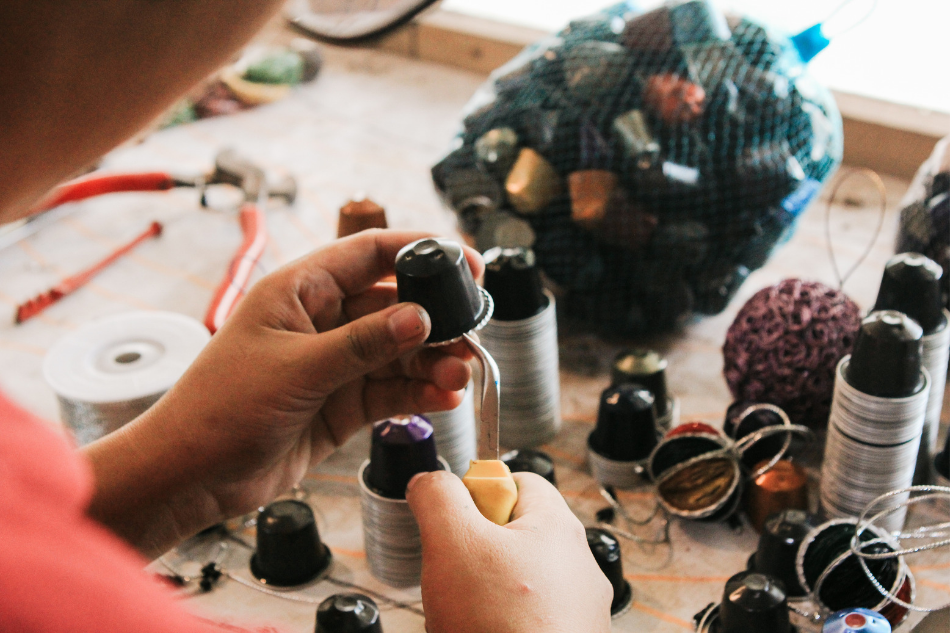 Want to assuage some of your single-use guilt? Nespresso just launched the local campaign for their global aluminum recycling program, which turns your pods into anything from bike and car parts to swiss knives and even works of art.
In the era of climate change and rapidly depleting natural resources, "sustainability" is a buzzword that is harder and harder to dismiss. These days, more and more multinationals are pressed to do their part in reducing carbon footprint and soften their corporate image into something less easily villainized. You have the likes of clothing brands making use of fruit by-products into tops and jackets, or large architectural firms thinking of ways to create longer lasting structures.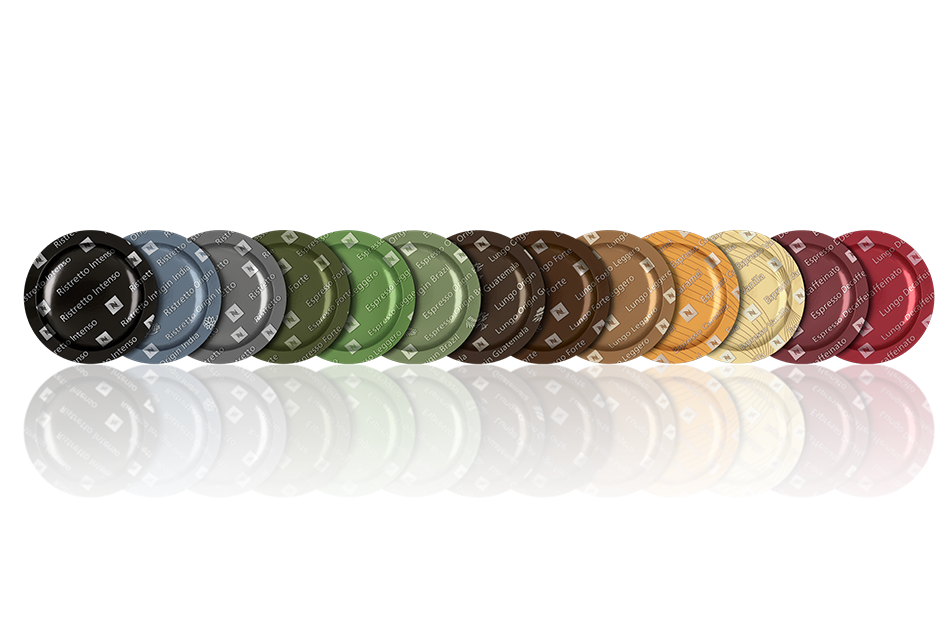 For Nespresso, they've trained their sights on the waste their machines produce after every cup: the aluminum pods and coffeegrounds inside them. A couple of days ago, they launched the local version of their global recycling campaign, a worldwide initiative that started in Lausanne, Switzerland in 1991. This program collects the used pods of its customers, segregates the individual materials, and sends them off to partner organizations who can process them for future use: the aluminum is sent to a smelter, and the coffee grounds are turned over to farms to be used as compost for fertilizers. In other parts of the world, the recycled aluminium gets turned into new capsules. But mostly, the aluminium used for new capsules are sourced from responsible mining firm Rio Tinto.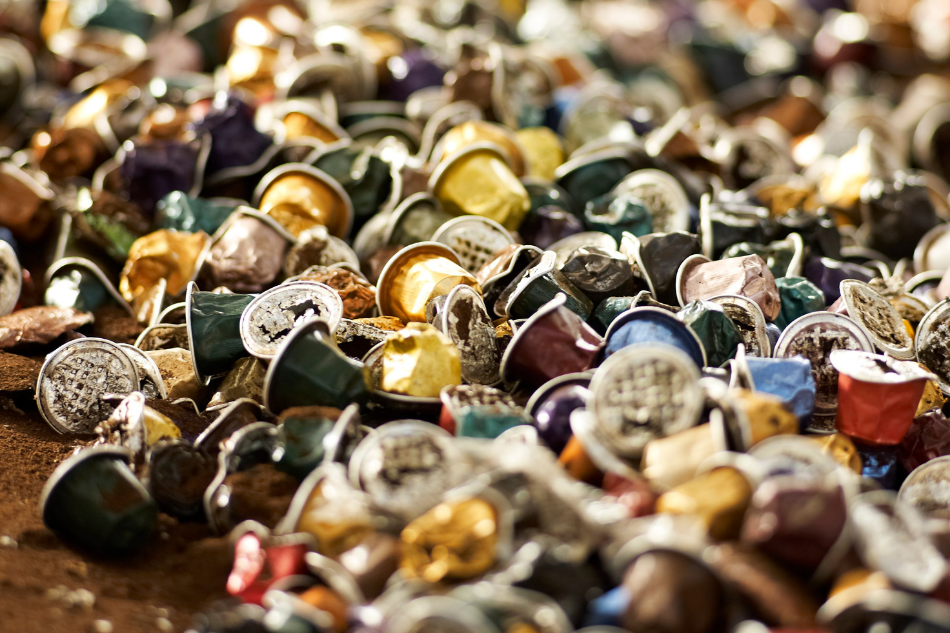 Nespresso has been available locally for a little over a year, and what kept them from launching the program here was actually the challenge of looking for a capable smelter. "We were thinking of shipping the pods out, but that would have added to the carbon footprint," says Patrick Pesengco, managing director of Novateur Coffee Concepts, Inc., which runs the brand in the Philippines. Luckily, they found Katipunan Metals Corporation, which processes aluminum for the car manufacturing industry.
Not a PR schtick
Pesengco says that Nespresso wants to show the public that initiatives like this shouldn't be doubted. "Some people have some cyancism that this is only marketing," he explains. "But people can see that the capsules are recycled, from the aluminum to the grounds. It's really done."
Marc Nelson, who is an ambassador of the brand, agrees and says that by putting the word out that this program exists, it can encourage more people to do their part." We just want more dropping off their pods. A lot don't realize that aluminum is infinitely recyclable. Nespresso pods are made of 100 percent aluminum so it can be recycled over and over again," the WWF and Save The Seas advocate says.
Locally, Nespresso has partnered with the Negrense Volunteers for Change (NVC), whose artisans will use some of the collected aluminum capsules and upcycle them into decorative items. Proceeds from the sale of the artworks provide livelihood for these artists as well as fund NVC's programs. Globally, the recycling initiative has even partnered with other labels such as Victorinox, who have turned the smeltered aluminum into their famed swiss knives.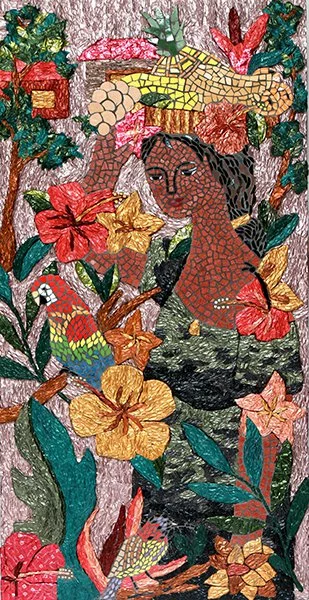 Nelson thinks that anyone who appreciates a good coffee can make an effort. "I think even biodegradable bags are provided to put the used pods into. It's ziplocked so they're not going to smell it in the kitchen or anything," he encourages. "And then every time you pass by a boutique or one of our partners, you can just drop them off." Some of the drop-off points include the Nespresso boutiques and pop-up stores in Power Plant Mall, Podium, Greenbelt, and One Bonifacio.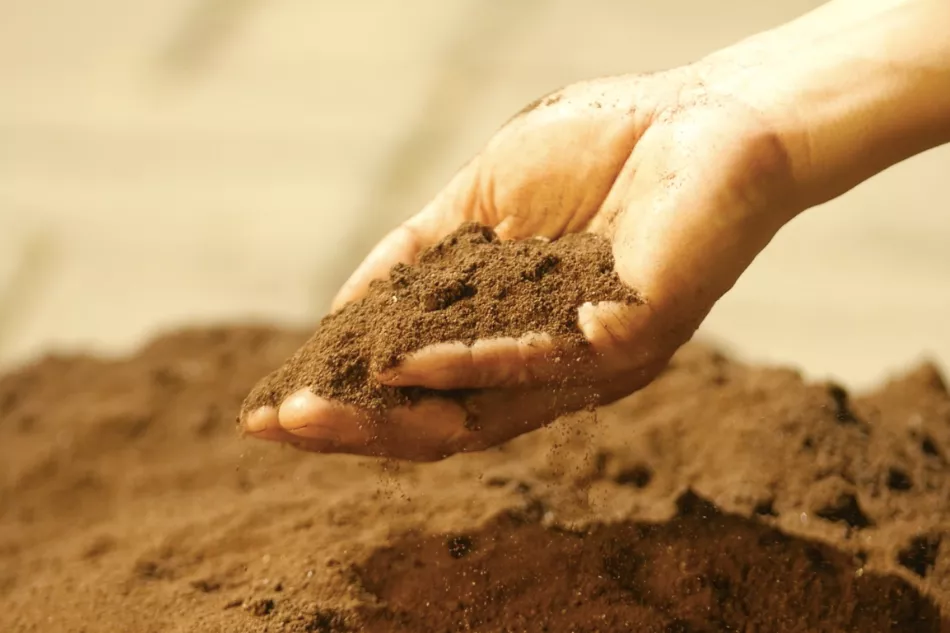 Those ordering new pods online can even hand their used capsules to the delivery driver. "It has been made as simple as possible to do the right thing," Nelson says. "I think more and more Filipinos want to make the extra effort to do the right thing so that we have less waste going into our landfills."