TRUE CONFESSIONS by NVC President, Millie Kilayko
I thought we were a bit too daring, too forward to do this: to attempt to interpret his underwater photographs on mosaic and to request him to grace an occasion organized by our small organization.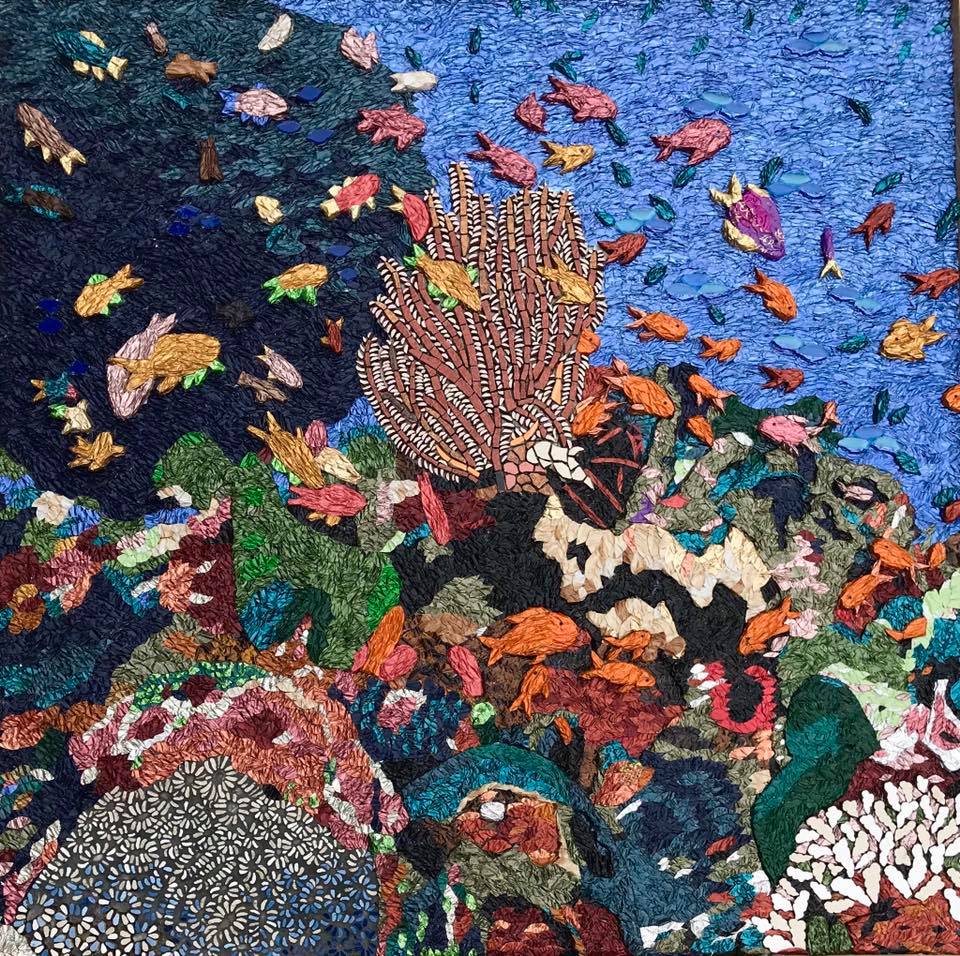 After all, he ably heads close to a dozen large business companies and he had recently been named "Outstanding Leader in Asia," the only Filipino from the real estate industry to receive the esteemed leadership recognition given by Asia Corporate Excellence and Sustainability (ACES) Awards, dubbed as the most prestigious leadership and sustainability accolade event in the Asian region, recognizing companies and individuals across the continent who excel in the domains of corporate leadership and social responsibility.
Something, however, struck me about Atty. Anthony Charlemagne Yu, the President and Chief Executive Officer of Empire East Land Holdings, Inc. who inspired us to carry on crafting our mosaic art pieces by purchasing the first one a year ago and installing it in his board room.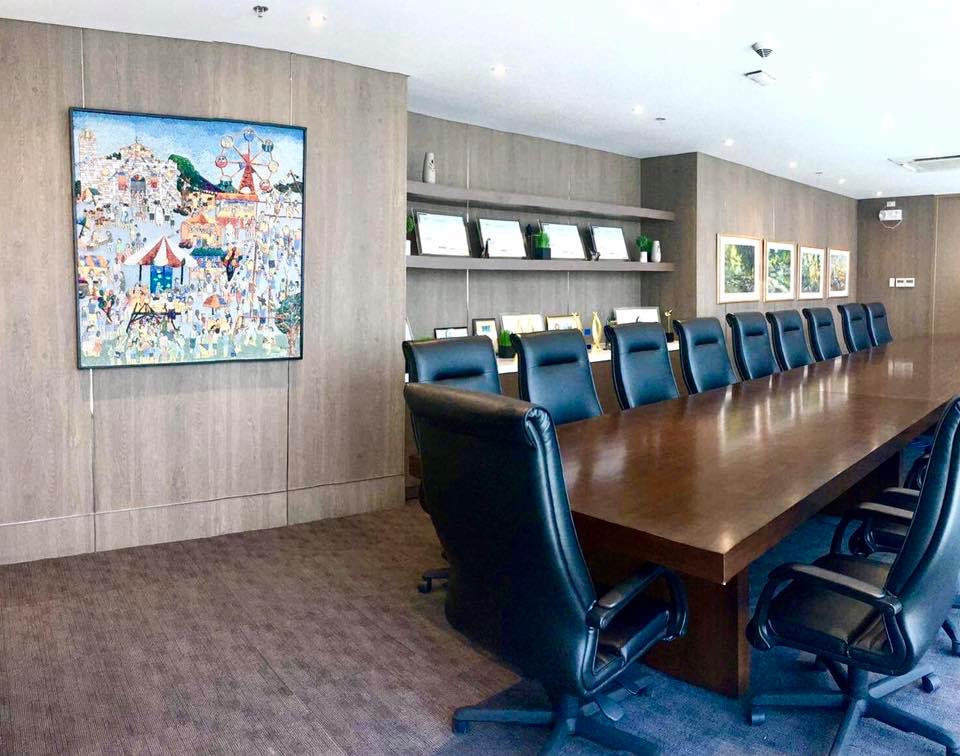 One was an article I read which mentioned that sometime in the past, he was approached by the workers of his family's company regarding some complaints against management. Charlie supported them in their decision to go on strike against management, even joined them in the picket line. Second was that despite his busy schedule in the corporate world, he continues to head off to UP Law school twice weekly, to teach.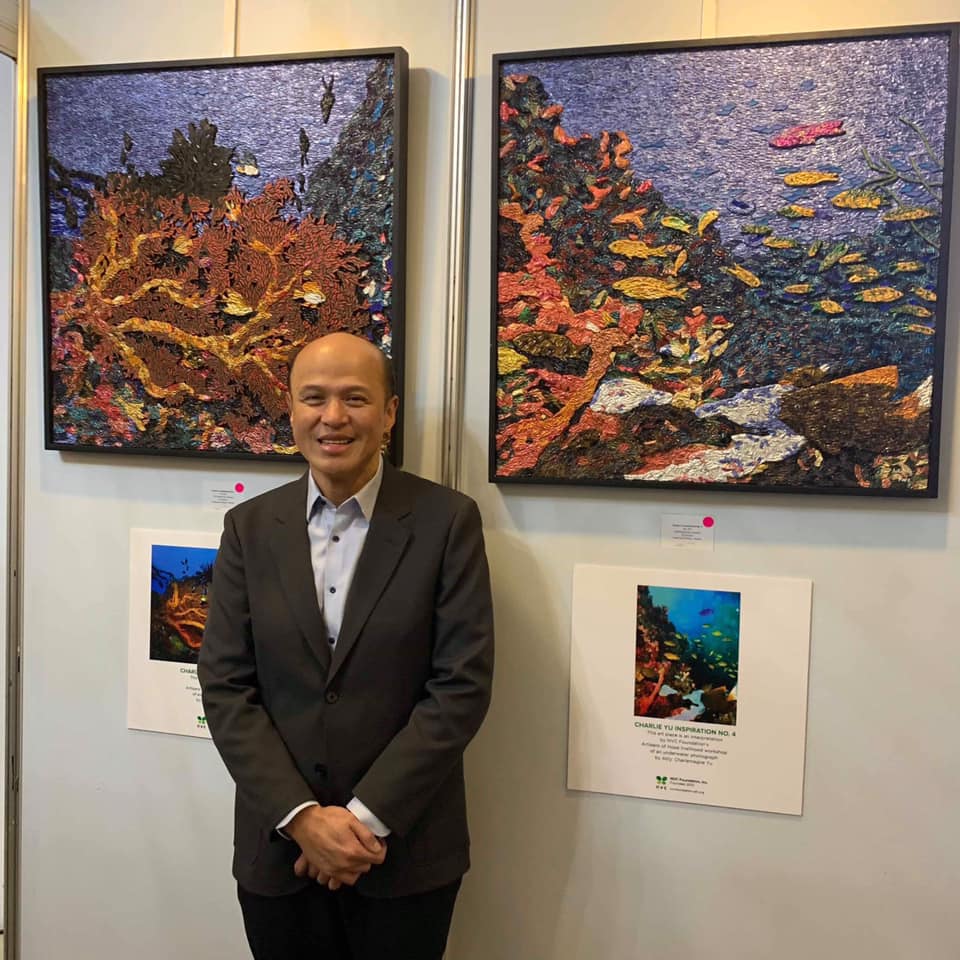 And so I dared. I confess now that a million butterflies resided in my stomach until we got the first nod of approval on our interpretation of his underwater photographs. Until I saw empathy on his face as he listened to our stories from the field and heard his laughter when we gave funny asides. Until he became our "marketing agent," actively inviting friends and associates to come and visit our Bai Bai, Bukid exhibit + bazaar.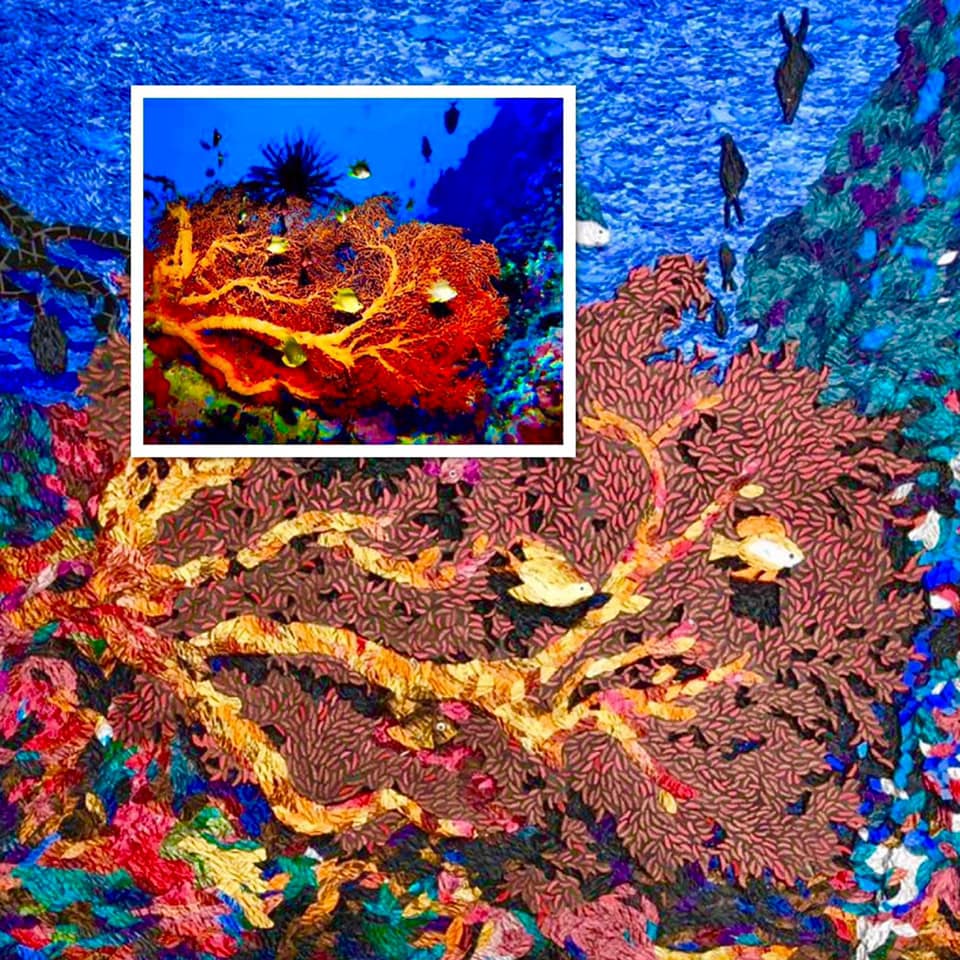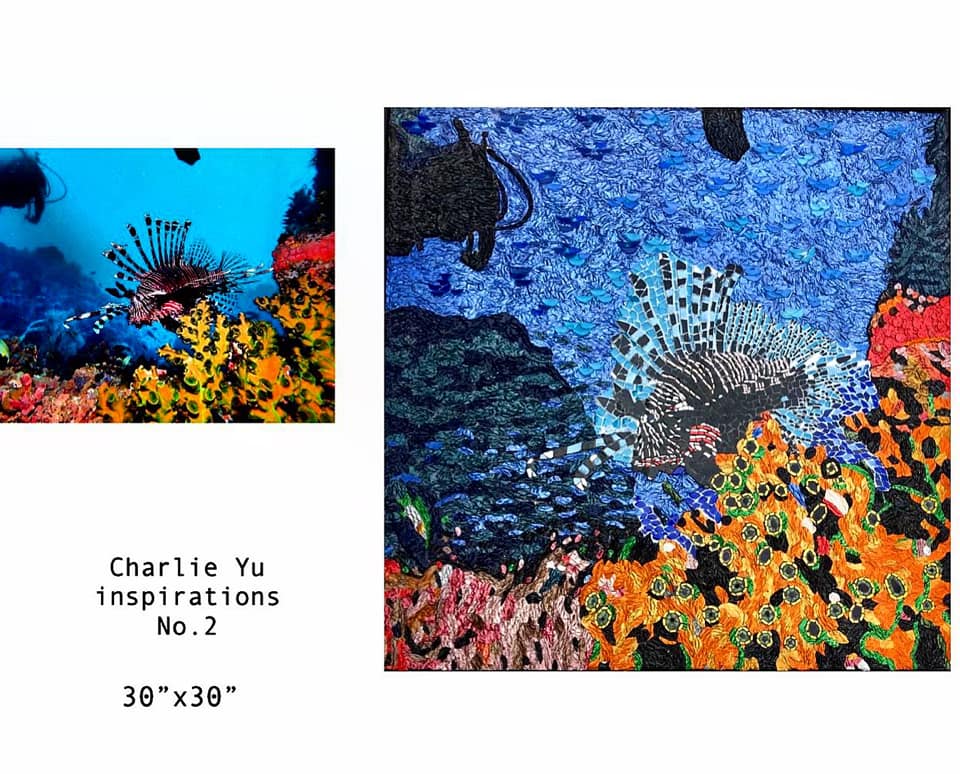 When Charlie said "I believe that we exist in the world for a reason, and that is to help," this wasn't a PR statement. I've seen him helping with all his heart. And time, talent and treasure.