Lanesra Foundation, a nonprofit whose objective is to help individuals become economically self-sufficient, made it a merry Christmas for 18 recipients in Negros Occidental by giving the gift of livelihood. Under NVC's Project Joseph, Lanesra partnered with us to identify workers who could increase their income if they were provided a much-needed but unaffordable tool of their trade.
On December 23, 2017, NVC turned over 9 motorized fishing boats, 6 pedicabs, 2 sets of cooking tools, and 1 set of carpnetry tools to residents in a shoreline community close to Bacolod City.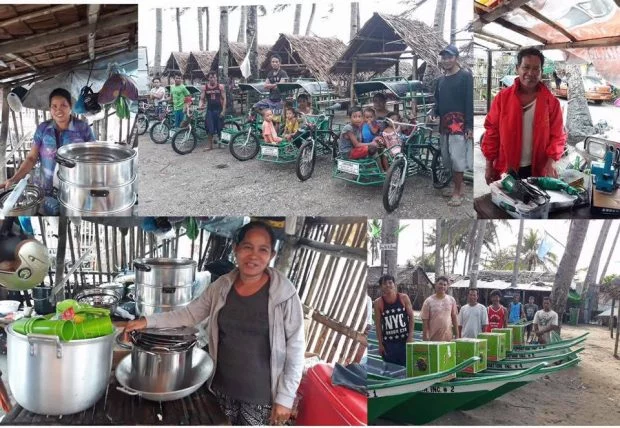 The recipients are as follows:
Fishing Boats:
Reggie Guinsatao
Jovan Anuales
Greggy Guevarra
Gary Villaluna
Richard Suela
Roland Malacad
Arnold Malacad
William Montero
Elmer Gania
Pedicabs:
. Mark Anthony Dechilla
Kaddy Ramirez
Michael Alex
Bogart Dechilla
Gina Ocampo
Noli Villa
Cooking Tools:
Joy Longno
Mary Ann Tumpag
Carpentry Tools:
Isidro Lanaza Jr.
More about Lanesra Foundation
Lanesra Foundation, Inc. is a Manila-based charity that focuses on empowering people to help themselves through skills training, provision of tools to make a living, early childhood education, and scholarship. Lanesra has also been doing relief activities during natural calamities. While its main activities are centered in the Philippines, it has also supported development work in Ghana, Burkina Faso, Kenya, and other developing countries. Its website is at www.lanesra.org. For more information, email [email protected]