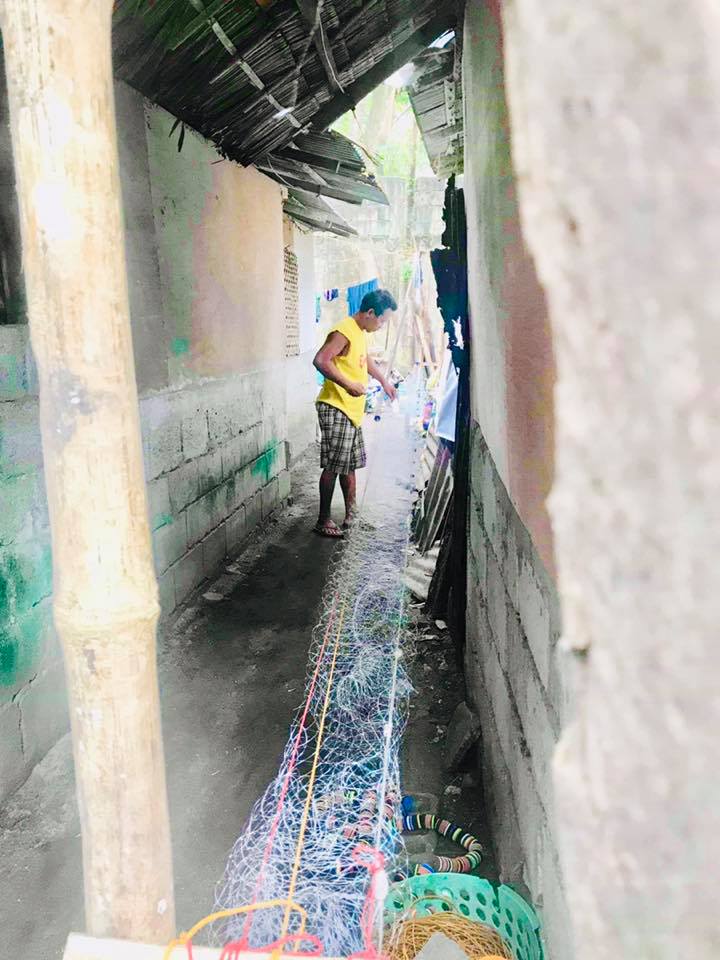 Gary is our happy pill.
Gary is a Peter Project fisherman from Punta Taytay, Negros Occidental. After he received his motorized fishing boat two years ago, it has been constant change around him. Just a few months after his boat was turned over, Gary began to add a half concrete extension to his rather dilapidated house (see our post about that). Shortly after that, he started weaving a net that would allow him to catch bigger fish. This time, we found him deftly weaving a different kind of net, designed to catch crabs. Every step along the way, life improves for Gary and his family.
Next time you need a happy pill, visit Gary. He's just what the doctor ordered! Happy smiles guaranteed!