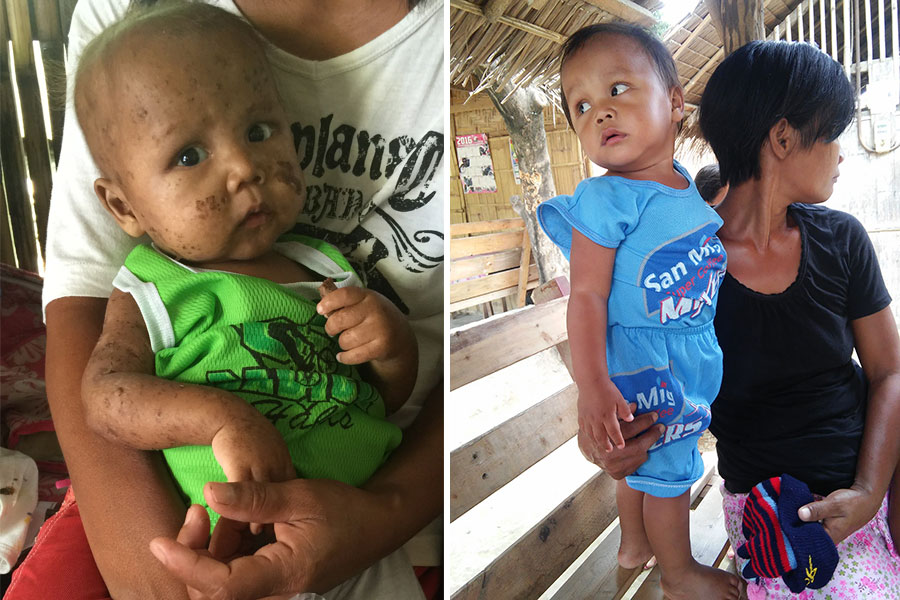 In September 2015, Joven Ngalo–a severely underweight toddler from Brgy Felis, Malita, Davao Occidental–was enrolled in our Mingo Meals nutrition program sponsored by San Miguel Foundation. At the start of the 6-month nutrition program, Joven was covered with rashes, common among malnourished children. He had very dry skin and hardly any hair. His eyes were dim and he could only crawl.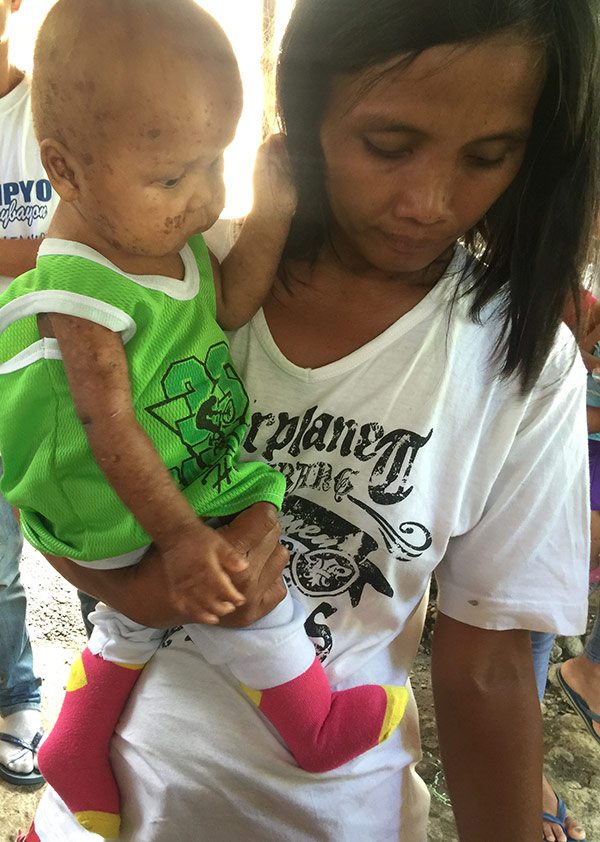 The standard Mingo Meals feeding protocol is one sachet per child per day, but NVC's Executive Director Milette Regalado arranged for Joven, whose situation was so grave, to receive three sachets per day (a triple dose), with NVC paying for the difference.
Joven's mother, Flordeluna, has given birth to 13 children, 7 of whom survive today. Joven is the 6th child. A housewife, she and Joven's father Romeo, a laborer, lack the means to provide proper nutrition for their many kids.
Look what Mingo can do!
Imagine our surprise and happiness when we received an email in August 2016 from Karren Mae P. Lapiz, Community Relations Assistant of San Miguel Consolidated Power Corporation, who initiated the Mingo Meals program in the Malita community, with the latest photos of Joven. Joven seemed like someone else! Gone were the rashes and the listless spirit. Joven can now walk and has developed a healthy appetite after receiving Mingo for six months.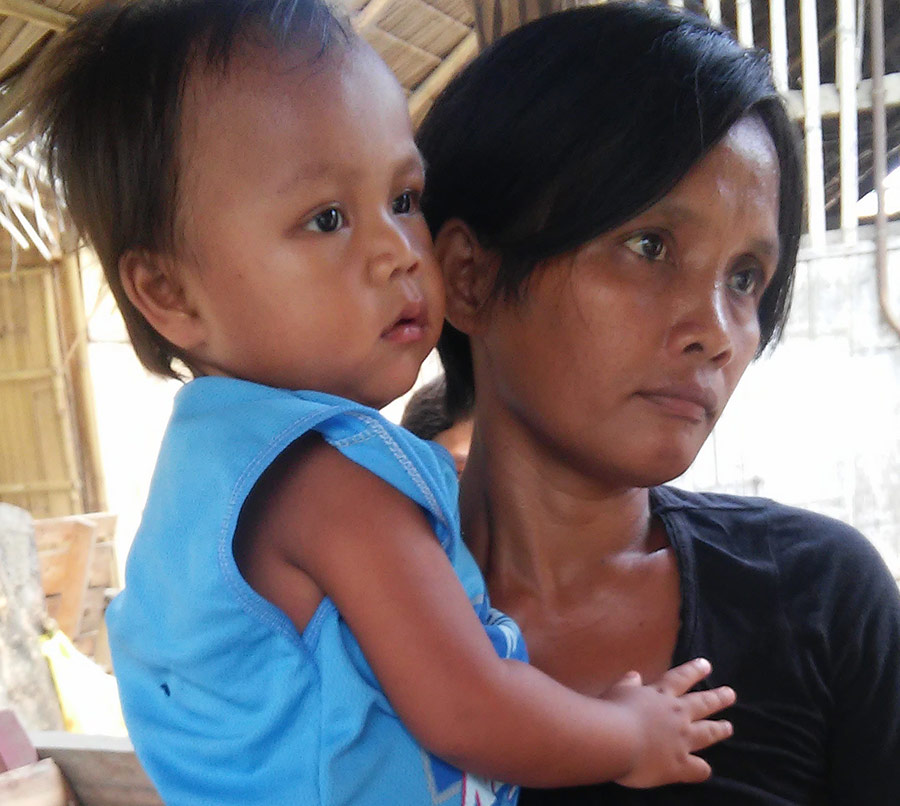 A continuing miracle
The day NVC received the welcome news about Joven's development, NVC President Millie Kilayko silently prayed that we would be able to continue providing Joven with Mingo Meals, plus meals for five of his other siblings, one of whom has tuberculosis. At P2,500 per child for 6 months, that would mean a total of P15,000. No one else knew about the request and she didn't make any public shoutouts.
But guess what happened the following morning? Someone rang the bell of her home and handed over an envelope with the amount exactly prayed for!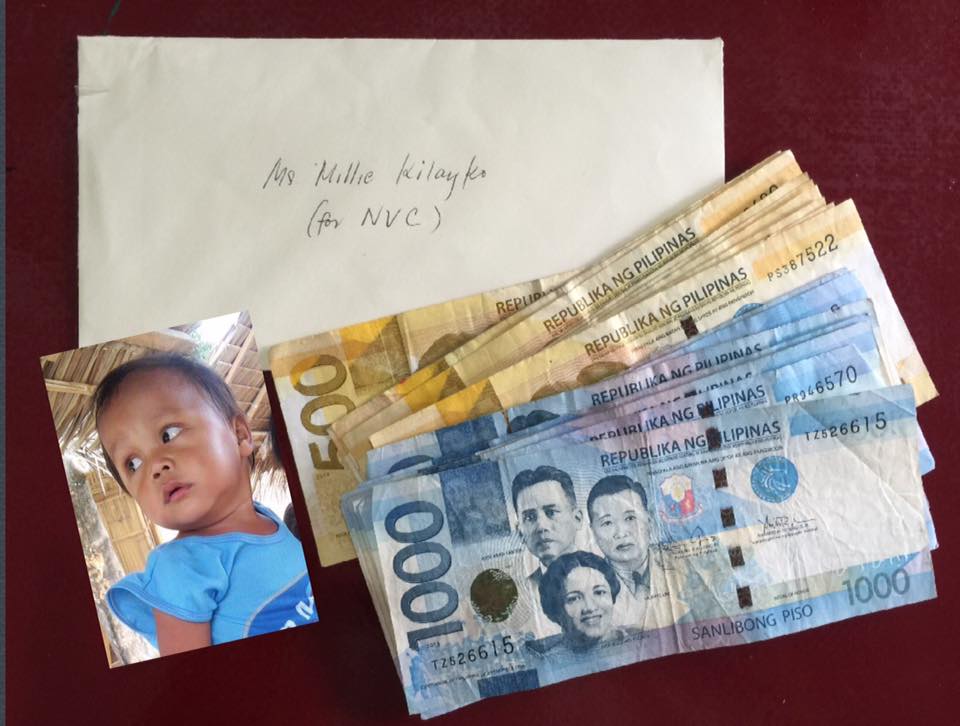 With the donation, Jessie, NVC's field officer for the area, then walked several kilometers of roads and rivers to deliver the Mingo Meals package to the Ngalo family.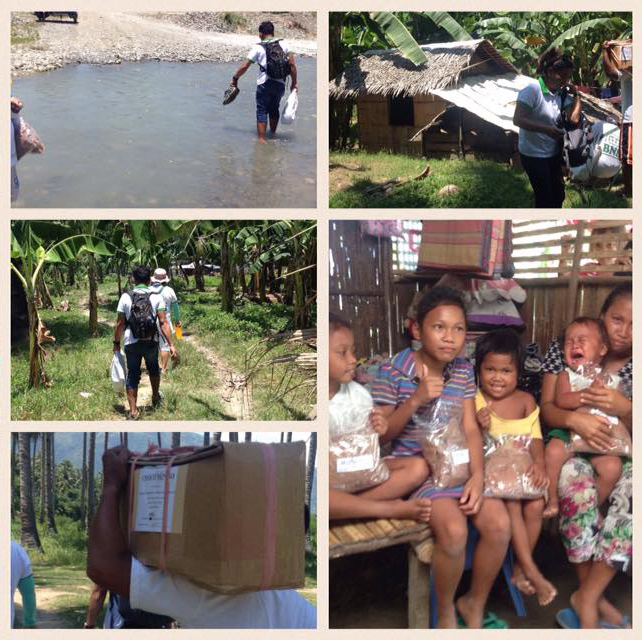 Here is Joven at home with his family and their new supply of Mingo choco. His siblings include Diana, 15, Geraldine, 13, Ivy, 9, and En-en, 6.