NUTRITION
MINGO FOR NUTRITIONAL SUPPORT
Mingo is a nutritious instant complementary food made of rice, mongo (mung beans), and malunggay (moringa). NVC serves Mingo Meals to undernourished children all over the Philippines.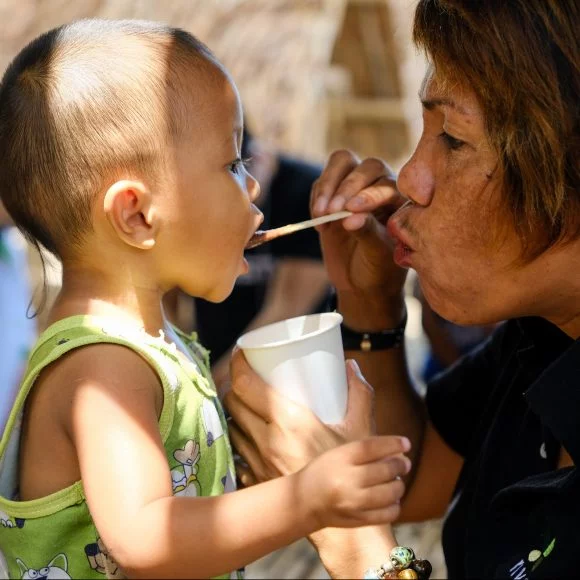 MINGO MEALS
NVC manufactures Mingo, a nutritious instant complementary food made of rice, mongo (mung beans), and malunggay (moringa). Mingo is primarily for infants and toddlers, but is also used for older children in areas of need.
Mingo comes in powder form and creates a porridge or drink when mixed with water, but hungry children often eat it straight out of the pack, which is okay, too! They enjoy all the different flavors of Mingo: natural, chocolate, squash and ube.
Children enrolled in the Mingo Meals Nutrition Program show a marked increase in their weight compared to their peers who are not part of the program. The mothers also observe an improvement in their children's intellectual and social behavior.
Mingo can be purchased by organizations, institutions and LGUs for their own feeding programs. We also accept donations to sponsor Mingo Meals so more children can be enrolled in Mingo Meals Nutrition Programs.
"Under-nutrition in the Philippines remains a serious problem. The damage to health, physical growth and brain development of children affected by chronic under-nutrition—stunting in the first two years—is often irreversible, impairing them for life and leaving them with lower chances of finishing school and becoming highly-productive adults." (Unicef Philippines)
Each child enrolled in the Mingo feeding program receives a daily 20-gram sachet of Mingo to boost his or her nutritional intake for the day. This goes on for a minimum of 6 months. Severely malnourished children are fed for 1 year and/or get a double dose of Mingo.
Most other feeding programs focus on older children who are already in day care or school. NVC fills a gap by targeting highly vulnerable infants and toddlers for whom breast milk is no longer enough.
We now produce sufficient volume to cover the overhead costs of administering the program. It used to cost P2,700 to feed a child one Mingo Meal daily for six months but now costs just P1,080. This allows us to reach out to more children in need. Sponsorship includes screening to make sure children come from families that are truly in need and that mothers continue to breastfeed when applicable. It also normally covers monitoring the child's progress during the feeding period but this has been put this on hold due to Covid-19 restrictions.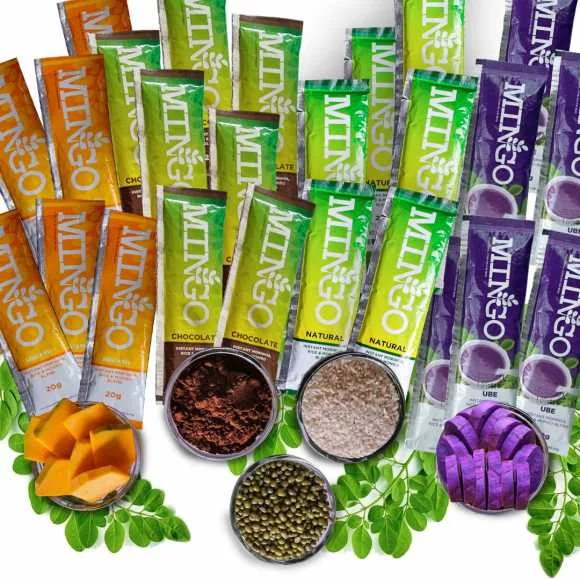 Details
Basic ingredients: rice, mongo (mung beans), malunggay (moringa)
Variants: Original, Chocolate, Squash and Ube
Packaging: 20-gram individual-serving foil pack
Shelf life: 1 year
Nutrition information (per serving)
Energy (calories): 73
Total fat (g): 0
Total carbohydrates (g): 16
Total protein (g): 1
Vitamins and minerals: Vitamins A, C, B1, B6, potassium, iron, calcium, and zinc
Each 20-gram pack of Mingo is good for one serving. Mingo can be bought in singles (per piece). We also have an assorted pack of Mingo (50 pieces). Click on the link below to buy Mingo. For orders of more than 250 pieces, please email [email protected] or call +63917 309 5551.
MINGO NUTRITION PROGRAM
NVC runs a nutrition program using Mingo for children of impoverished families to help them build strong bodies and sharp minds.
Targeting the early years

NVC's Mingo Meals feeding module provides complementary food to target clusters of children aged 6–60 months in deprived communities through a systematic and holistic approach.
This fills a gap in the nutrition of infants and toddlers. Most of government and NGO feeding programs focus on children 5 years and older, administered either in day care or elementary school.
Nutrition starts at home
NVC's protocol is home-based, making it easier for parents to provide Mingo daily to children rather than having to go to a center to get a daily feeding.
Hands-on monitoring
Children enrolled in the program are weighed at the start of the feeding, and monitored monthly throughout the program's duration. Field officers teach parents the importance of proper nutrition, give instructions on preparing Mingo, and also go door-to-door to check on beneficiaries.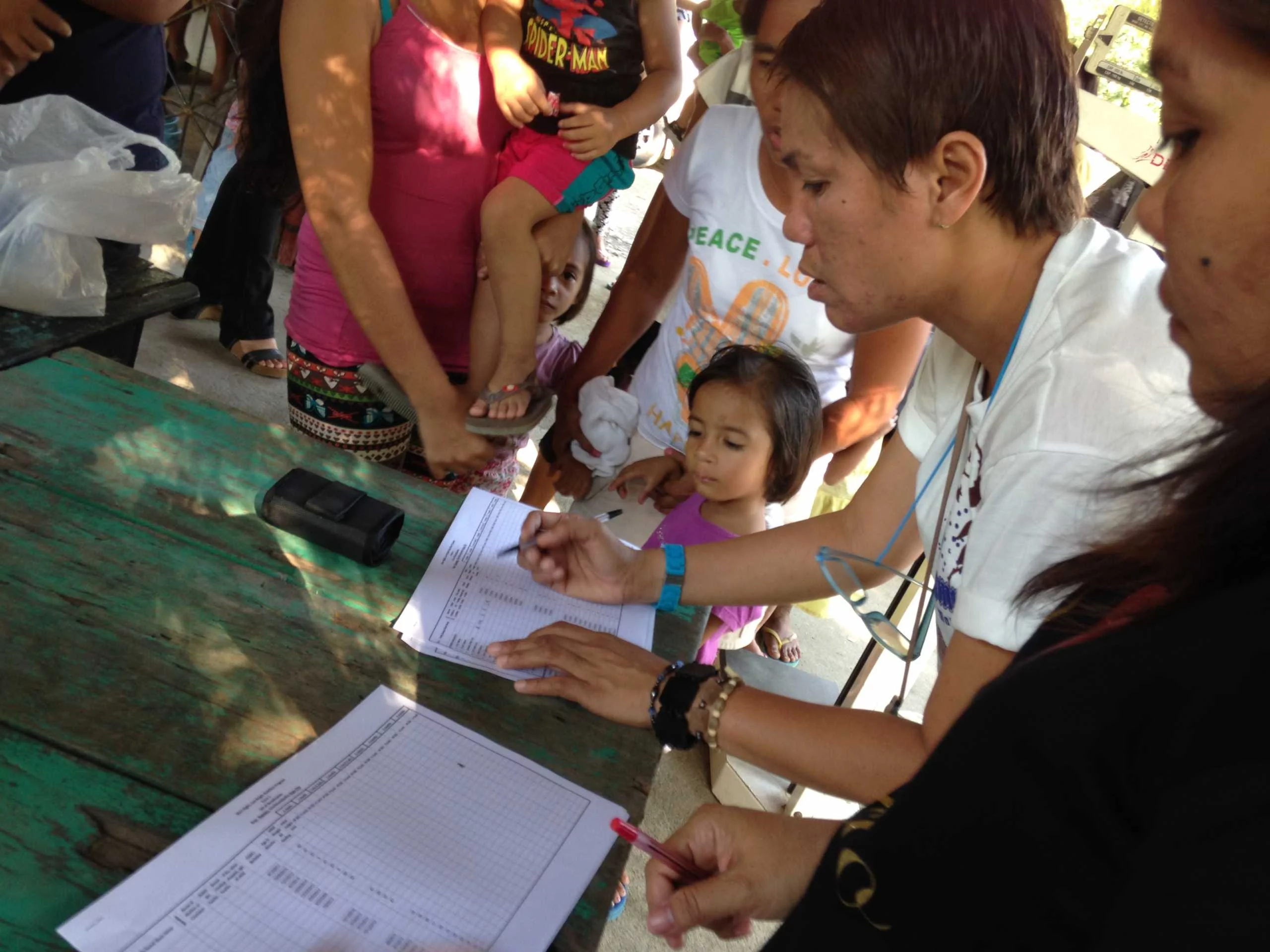 Interim Monitoring Results of Mingo Nutrition Program Conducted by the Province of Negros Occidental
In 2020, the Provincial Governement of Negros Occidental sponsored a 6-month Mingo nutrition program for 2,000 underweight or malnourished children in 10 areas with the highest degrees of malnutrition. As of March 2021, 677 have graduated to normal after 3 months of taking Mingo daily. All areas with Mingo have shown greater improvement than the control group that isn′t on Mingo.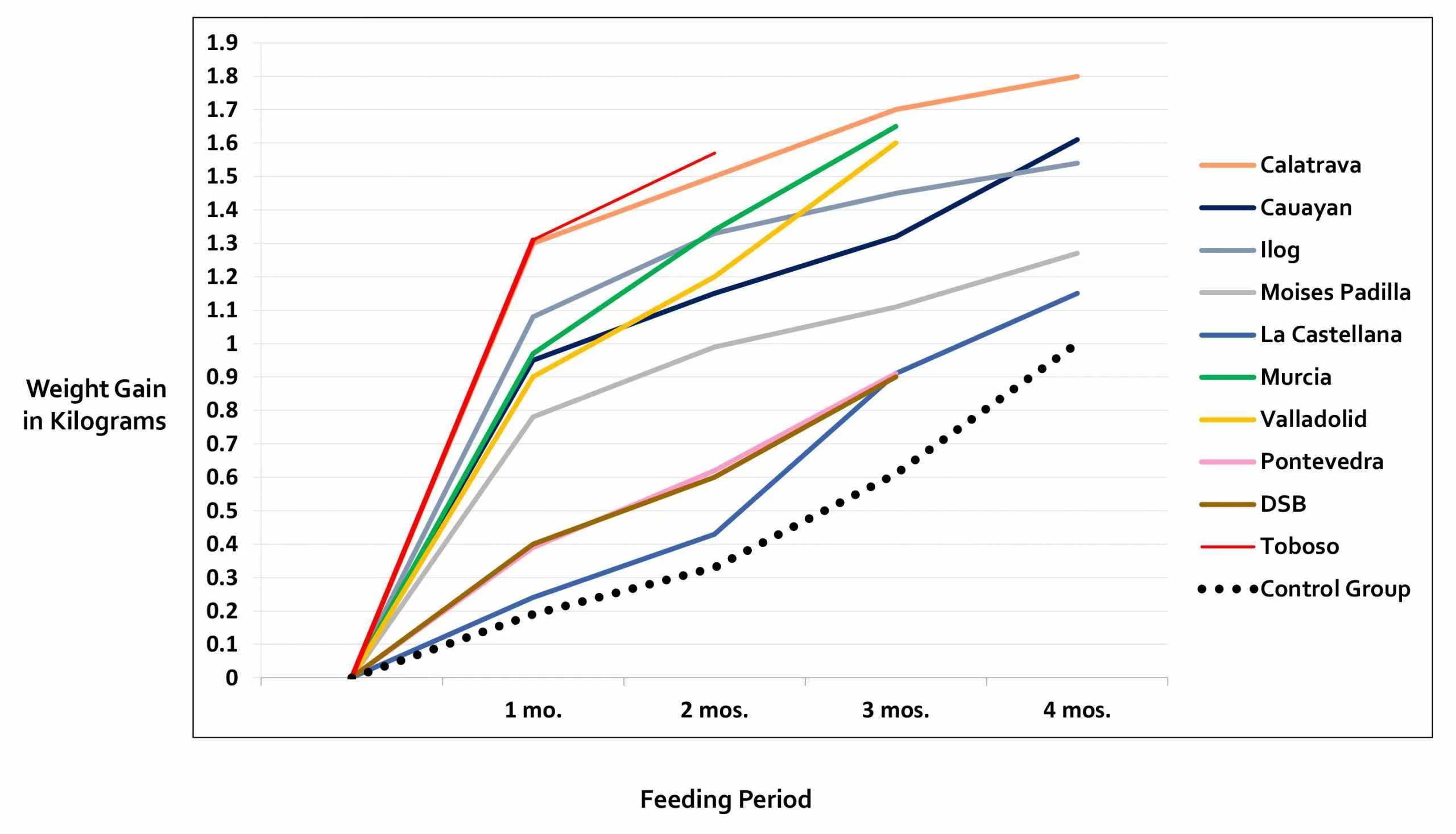 MINGO NEWS AND STORIES

For three years, Vena Energy has been our partner in fighting hunger in Negros Occidental and Ormoc. Vena Energy expanded...
Continue reading...
The UA&P Chorale is the premier arts and performing varsity of the University of Asia and the Pacific. This award-winning...
Continue reading...
Even before the 'ber months began, our Artisans of Hope were already busy preparing for the upcoming Christmas season. Your...
Read More
YOUR DONATIONS HAVE SUPPORTED
children enrolled in our Mingo Meals nutrition program as of October 31, 2021
Mingo Meals served as of October 31, 2021
fisherfolk who received motorized Peter Project fishing boats as of October 31, 2021
tools distributed to skilled workers as of October 31, 2021
LoveBags delivered to school children as of October 31, 2021
classrooms built as of October 31, 2021
KEEP IN TOUCH WITH NVC
Join our mailing list to receive status reports, news, and volunteer opportunities from NVC. We keep our list private.