What does one of the Philippines' top 100 lawyers (declared by Asian Business Law Journal 2019) do in her spare time? She goes with her teenage son to take a one-hour habal-habal ride and they walk another two hours up a mountain path where experienced motorcyclists dare not tread, to one of their home province's geographically isolated and disadvantaged areas. Here, they turned over 135 LoveBags to children of the Ata-Bukidnon tribe at the Paniagan Elementary School, San Carlos, Negros Occidental.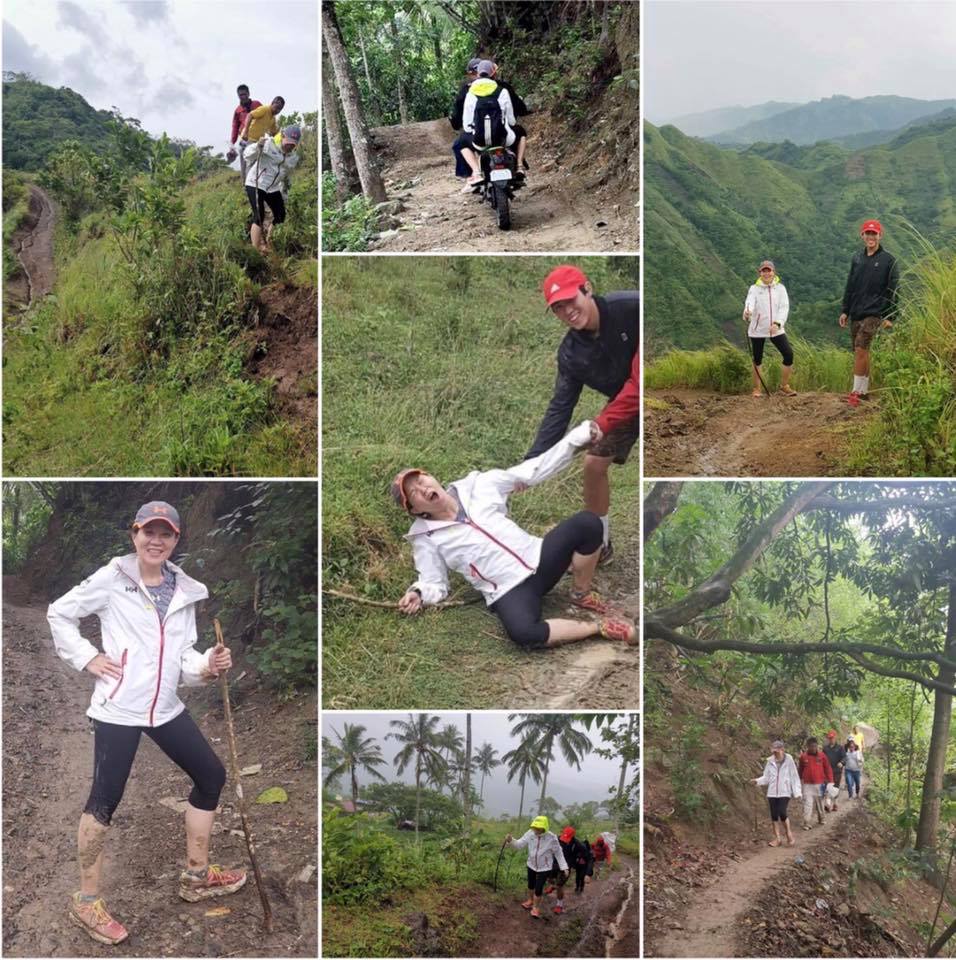 With the same verve and nerve that Regina Jacinto Barrientos handles her legal challenges, she slipped on the trail more than once, but she always rose, and she kept on undaunted.
A few weeks before her journey, we told her that this trip that she and her son Diego (one of NVC's young ambassadors) intended to take together with our field team was challenging, and that we would perfectly understand if she backs out. But she insisted, saying "Absolutely not!!!! This is good exposure and greater appreciation, not just of NVC, but of life!"
As for Diego, a few days before this mountain adventure, he turned over his earnings from making presentations about his cause, arm-twisting relatives and his parents' friends. Enough to provide 20,960 Mingo Meals for 116 malnourished children in a daily feeding protocol for six months.
He also got on board Mingoy, the Food Shuttle and fed 120 children along with 80 adults. Without prodding, Diego took on a myriad of tasks that ranged from manual labor required of a volunteer on board Mingoy, to providing us useful advice on how to improve systems on a Mingoy trip.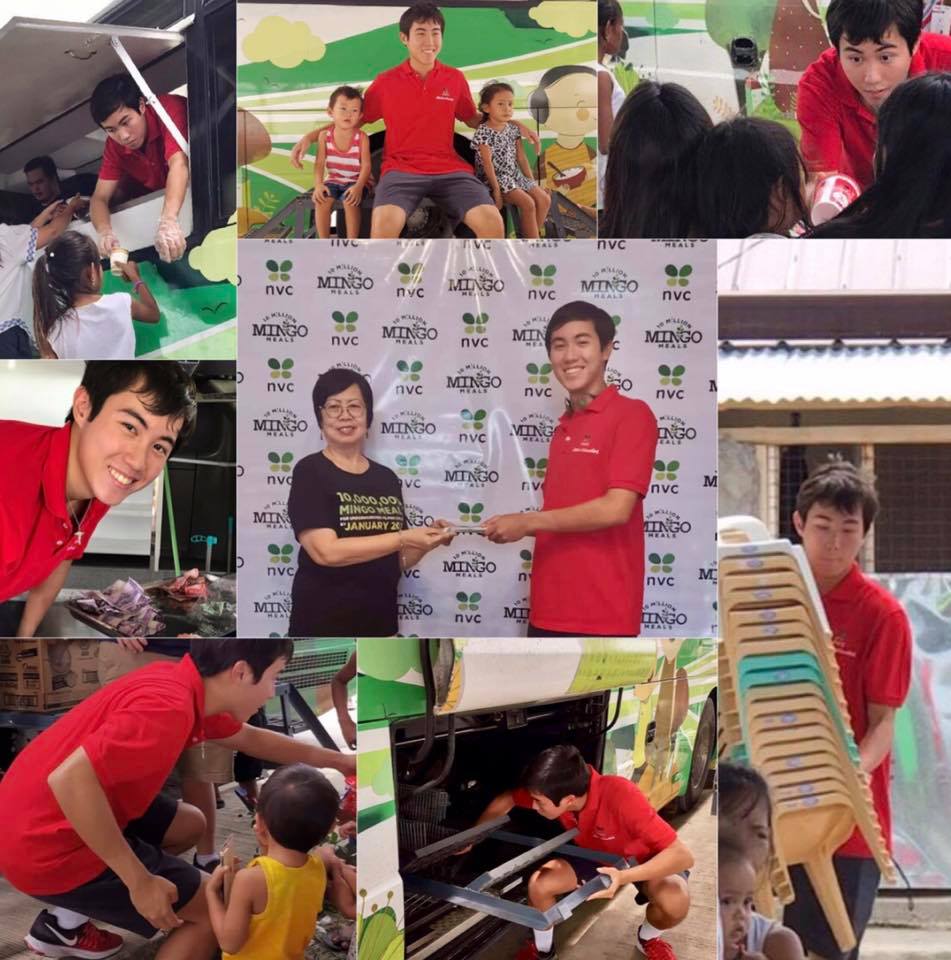 And of course, behind every milestone, there are always those who make the difference. We are proud of our NVC colleagues, Alyne Batano and Jerry Rojo, for helping this mother-and-son team up the mountain, every step for the way. Here we quote Reggie Jacinto Barrientos who has seen them at work through the most difficult of circumstances.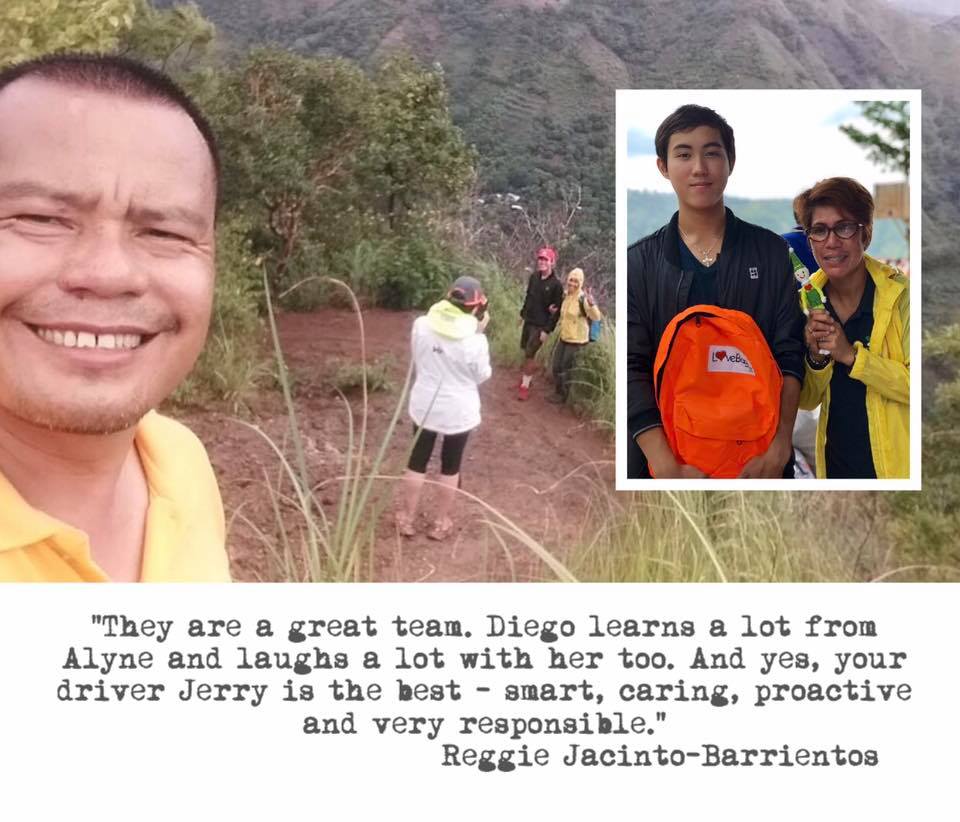 Thank you for journeying with us, Reggie and Diego. For taking the same lengths that we take to deliver love to those who need it most, no matter how unreachable they seem to be.