NVC celebrated its 9th year anniversary this month. Here's our report card for the past years.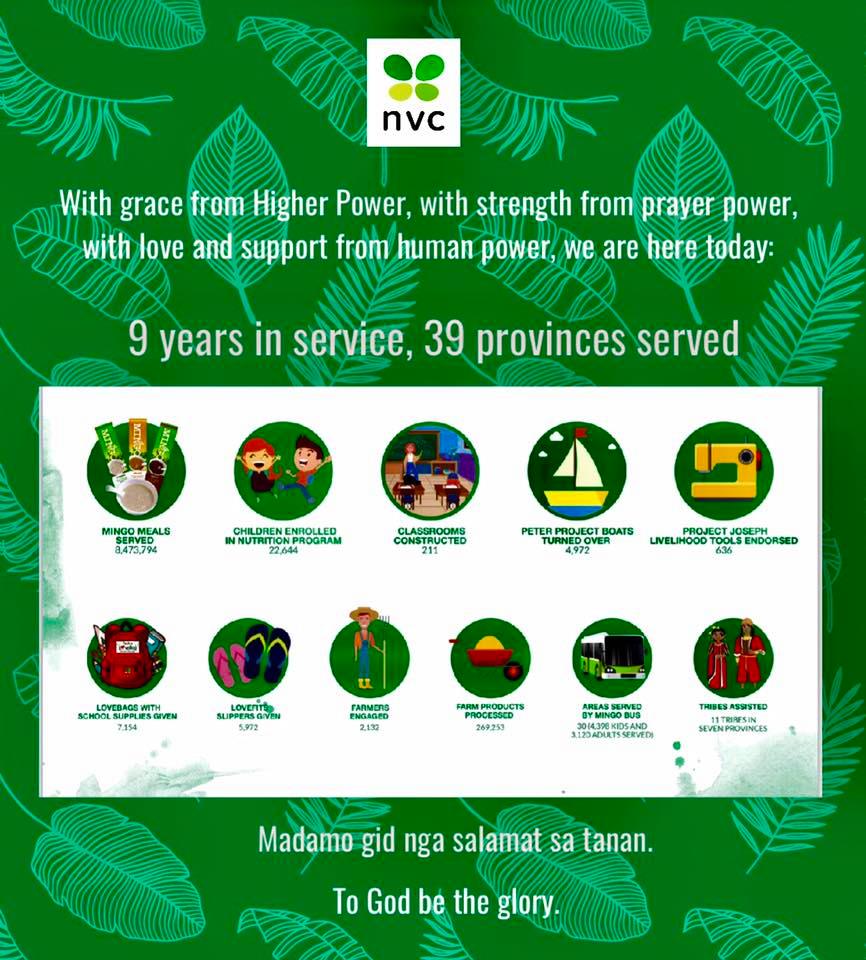 We celebrated our anniversary on a Mingoy Food Shuttle outreach. Special thanks to our volunteers who celebrated this milestone with us!
At the simple lunch that followed, our guests of honor were a family of 10: Conrado, Carmelita, and their eight children, whom we found homeless, sleeping on the streets, and who, through the generosity of our donors, are now about to embark on a new life on a 60 sqm lot with a 40 sqm concrete house, and engage in a new livelihood with a brand new tricycle.
Conrado shared his story of poverty and homelessness and his gratitude over the miracles that have come into their lives within these last few months through NVC. Read the story here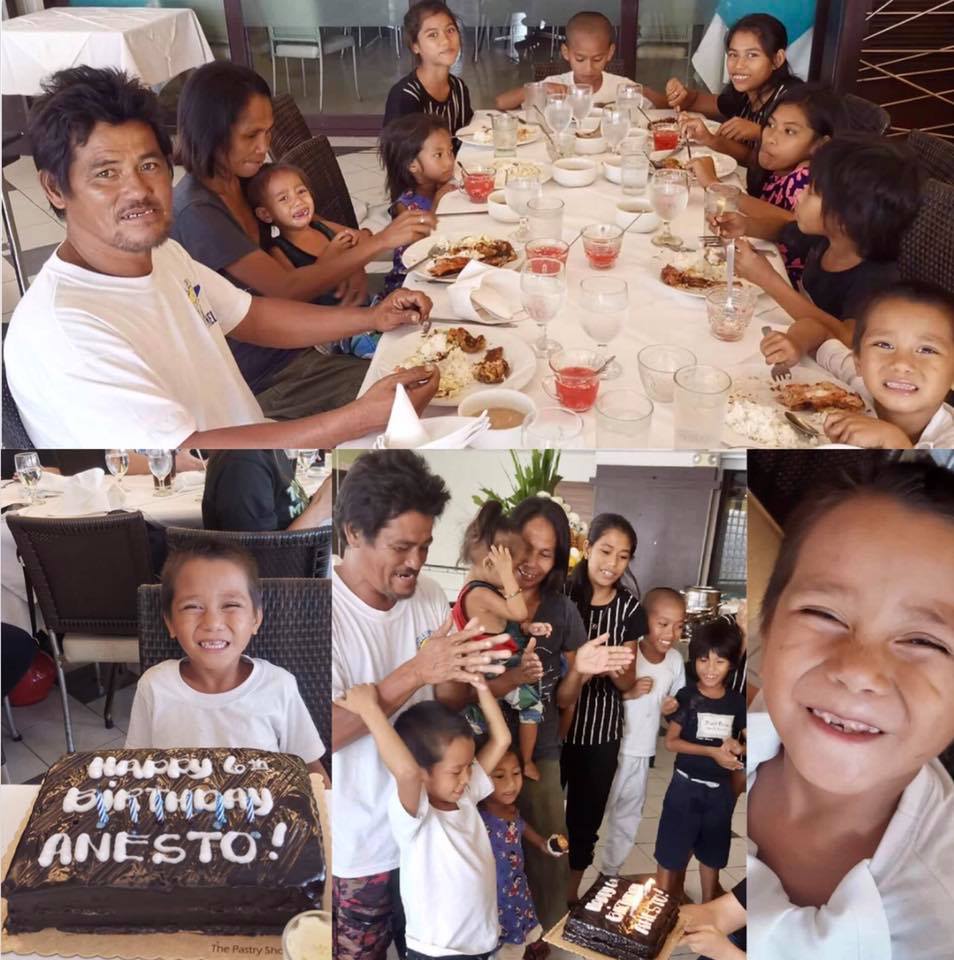 Six-year-old Anesto, one of the couple's sons, shares the same birthday as NVC and thus today's cake was in his honor. After Anesto excitedly blew out his six candles, Conrado told everyone that it was the first time in all their lives that one of them ever celebrated a birthday.
And to all of us present, we've never ever celebrated a birthday like this one either!