We happened to spot those familiar Peter Project boats on the shores of Carles, Iloilo. These were some of the 150 boats sponsored by Ayala Foundation, Inc., which we turned over to fishermen as replacements to what they lost to Typhoon Yolanda eight years ago.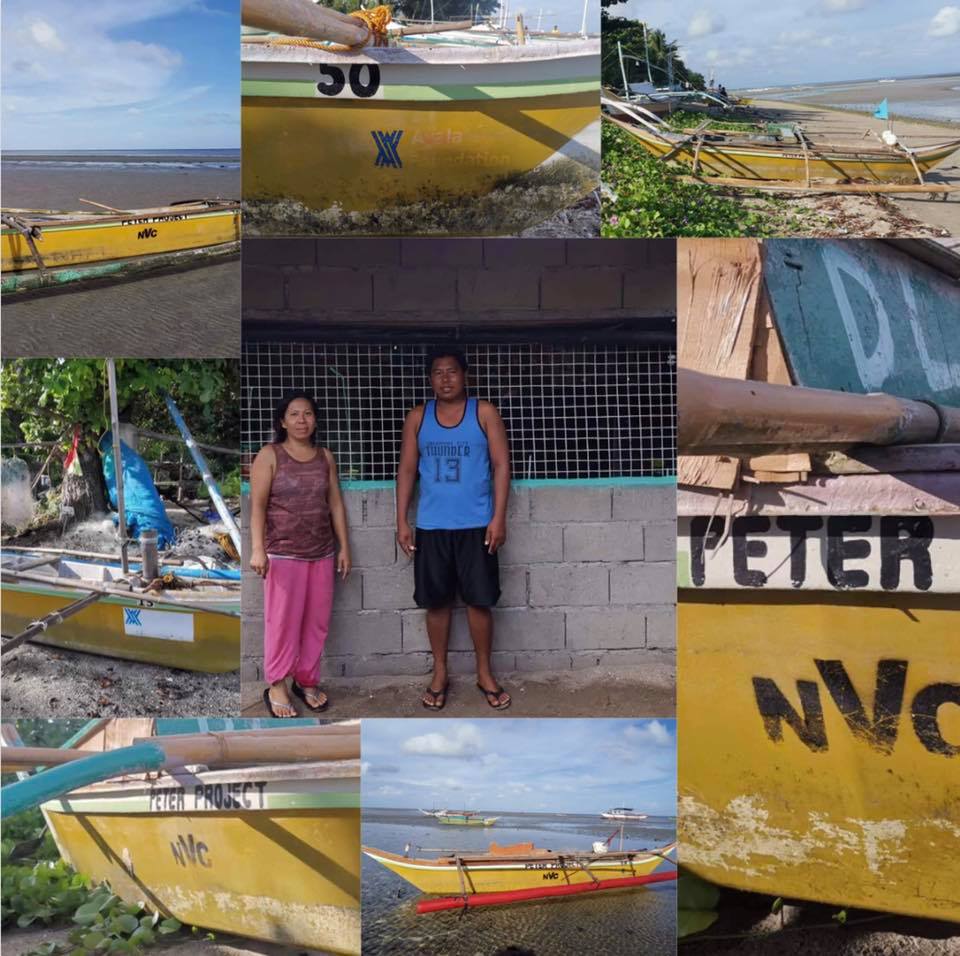 We had a quick reunion with Remy and Ruby Salmorin. When we met them at the time they received their boat, they were living in a rundown shanty, engulfed by debts, and were making do with odd jobs–Remy as fisherman's helper and Ruby doing laundry or weeding fields.
The couple is now debt free and they live in a hollow block house with an adjoining sari sari store. Remy and Ruby happily pointed out how the single Peter Project boat transformed their lives. We only had a chance to speak with one couple as we were just passing through and had no time to share stories with the rest of the other fishermen whose Peter Project boats were resting on the shoreline but we know that, just as Remy and Ruby's story warmed our hearts, happy stories sail along with those sturdy and pretty fiberglass vessels.
If you gave one of the 4,974 Peter Project boats that sail on the shores of 17 provinces in Luzon, Visayas and Mindanao, know that a piece of your heart sails to breathe good life on a family somewhere out there.