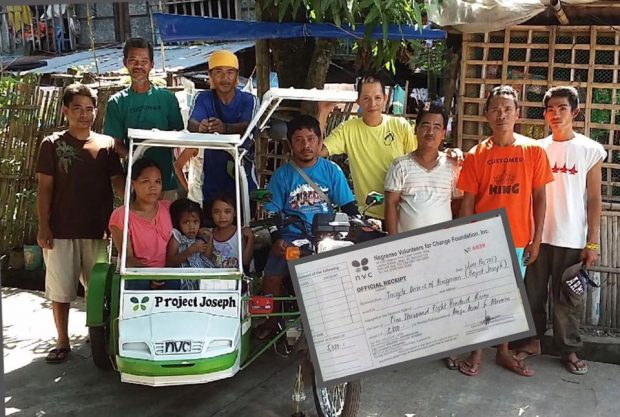 The arithmetic of love is 8+1=1,000
8
In 2014, NVC Foundation's Project Joseph endorsed tricycles to eight men in Hinigaran, Negros Island to help them support their families.
+1
Two years later, these eight men paid forward. From their collective savings, they bought a tricycle and gave it another person in their community so that another family could have a better life. Thus, they became nine.
=1,000
In June 2017, we received P5,800 from these nine recipients: money to purchase 1,000 Mingo Meals for displaced children whose families fled the fighting in Marawi, Mindanao. The official receipt we prepared upon receiving this donation just made our hearts sing.
8+1=1,000
This equation would have failed arithmetic class. But in the school of love, this passes with flying colors.