Attention BTS Fans! Introducing another kind of BTS meal—one that will feed your mind and Seoul soul!
The world health crisis accompanied by personal struggles brought together Nicole, Angeli, Jeri and MM. They are a group of friends who all love BTS and they were inspired to create 6100 Army Fix. The group aims to bring joy to like-spirited individuals by offering BTS-inspired products that support their cause: Mental Health.
In celebration of the birth month of Kim Namjoon and Jeon Jungkook, 6100 Army Fix came up the Jungkook + Namjoon Mind Care Box. This was carefully curated to promote mental well-being, self-love and self-affirmation. The best part is, this meal for the mind and soul will help fill hungry little tummies.
When you purchase this Mind Care Box, you will be sponsoring the Mingo Meals of an undernourished child for 30 days. 610 Army Fix hopes to enroll 51 children in the Mingo Meals Feeding Program by September 13.
To order, send a DM @6100armyfix on #Instagram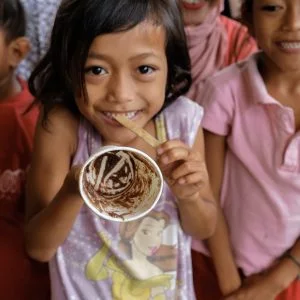 What's Inside the Box?
Lavender + Peppermint Candle to create a relaxing ambiance.
Healing Balm to soothe and relieve aches and strains from your head, shoulders and neck
10-minute online exclusive access to Guided Meditation on Self-Love by Sarah Salcedo-Rubin @thegratitudespiral
Journal Inspired by the words of Kim Namjoon printed on the cover, to write down your thoughts for self-reflection
Pouch with Jungkook's inspiring quote with a purple tassel, to keep your essentials secured in one place