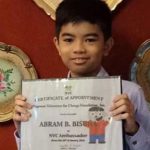 Abram Karol Bisuña was 11 years and two days old when he was conferred the title NVC Ambassador on January 29, 2018. Abram, who has been diagnosed with high-functioning autism, earned his title because in just a couple of months, through his gift of artistry, he has crafted innumerable cartoons that have both promoted and earned money to support NVC projects.
It all started with Christmas cards
During a parent-teacher conference at Blended Learning Center, where Abram studies, one of his teachers and his mom, Jane, discussed how they could harness his creative gifts. Teacher Zeena suggested making holiday cards, and mommy Jane loved the idea. Here's what Abram came up with, which he posted on his Instagram feed.
Abram shares his blessings
Abram's cards were a success! Friends and family bought them all, and Abram made a tidy sum of money. Mommy Jane, wanting to instill the values of generosity and social responsibility in her son, talked to Abram about sharing the proceeds of the sales with people in need.
She had heard about NVC from a friend, so she and Abram visited NVC's website. When Abram watched our Love Bag video, he knew this was the cause he wanted to support. With the money he made, he was able to donate 6 Love Bags, and even took time out to write a special message for each recipient.
Just before Christmas, we distributed Abram's gift to 6 special children studying at the Silay SPED school in Negros Occidental. Here are Abram's recipients.
Abram is inspired
The photos of his recipients showed Abram how his act of sharing could make a change in other kids' lives.  Suddenly, our inbox started growing full with Abram's new sketches, all promoting NVC and Mingo!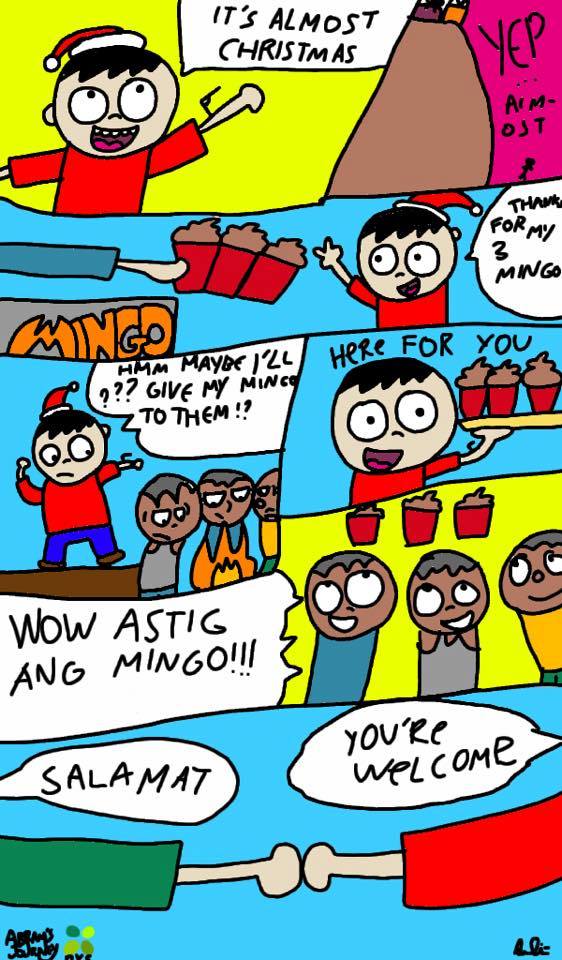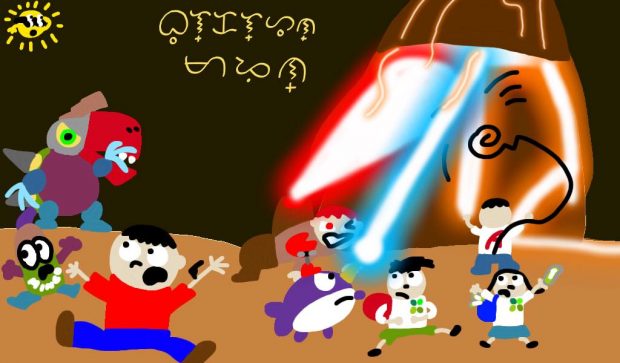 Abram the Ambassador
This was when we realized that Abram's gift of 6 Love Bags was just the beginning. Amazed by his illustrations, we asked his and Jane's permission to use and share his photos, and they said yes!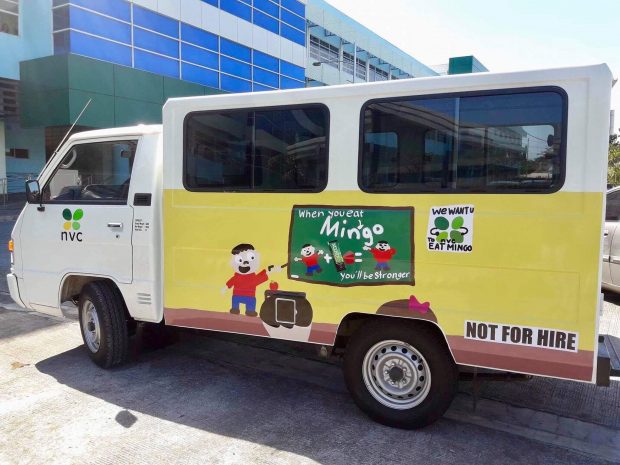 Because of Abram's generosity and his special skills, we knew we needed to give Abram a special role in NVC. We decided to name him NVC Ambassador because of his ability to spread the word about NVC and inspire both children and adults to give of themselves.
As this very special boy pledged to help spread and deliver the NVC brand of love (even after he has reached his dream of working for Disney, he said), outlined his vision for NVC and presented marketing plans for us, we could only sit in awe at his passion, his brilliance and his amazing communication skills.
After he made his oath, signed his appointment papers, received his ambassador's cap and shirt, and made his acceptance speech, Abram gifted NVC with a plush doll depicting Mingoy, the Mingo Mascot he designed to help promote Mingo Meals and a frame of his drawing about sharing that we will surely display in our office. Ambassador Abram then gave NVC President Millie L. Kilayko a personal gift, making her a queen by presenting a drawing with his interpretation of her initials MLK: Mingo & LoveBag Kween.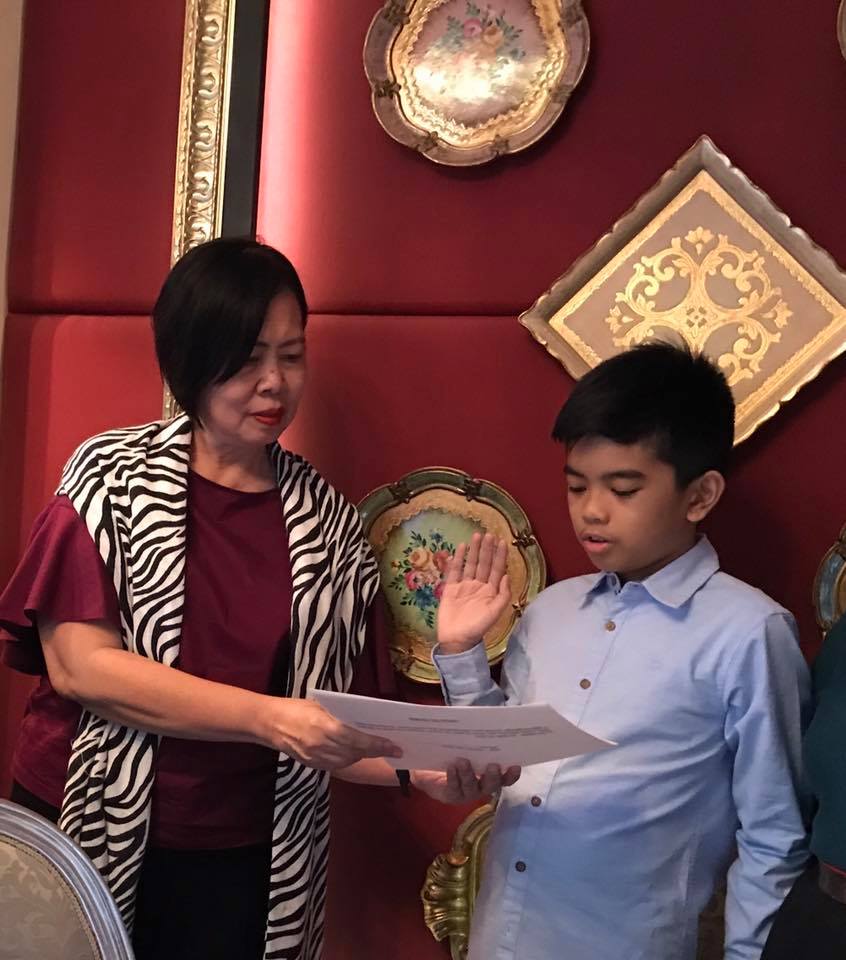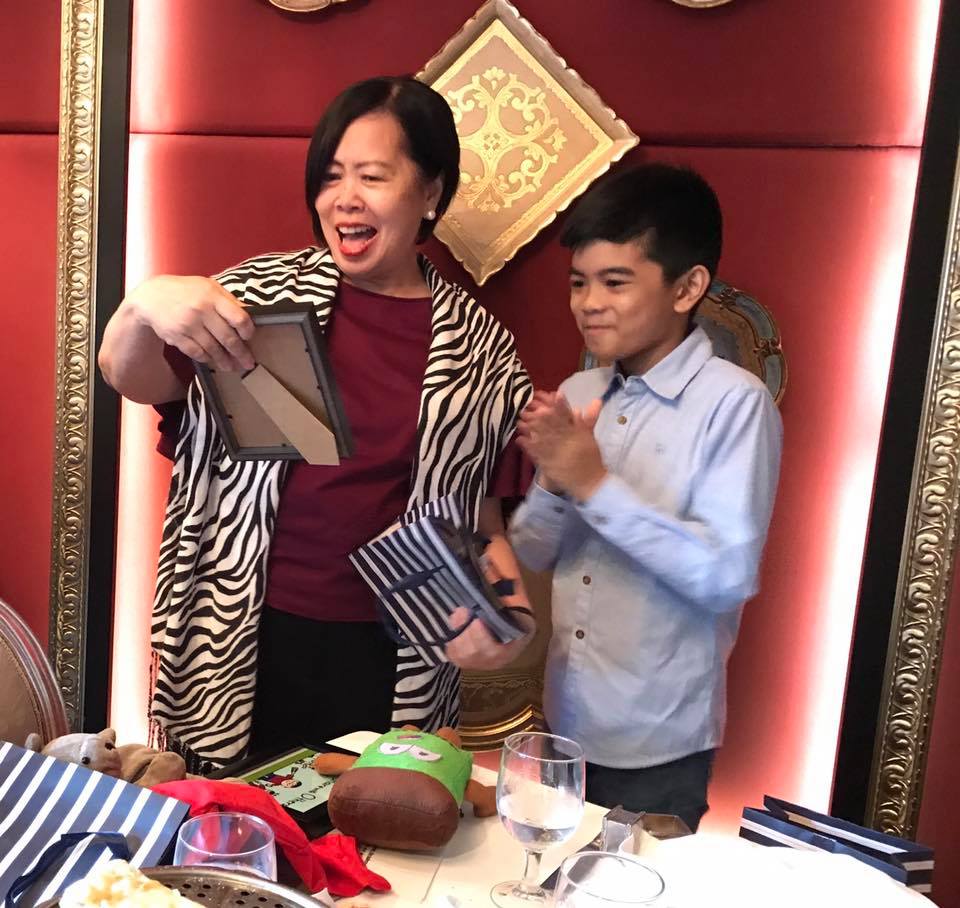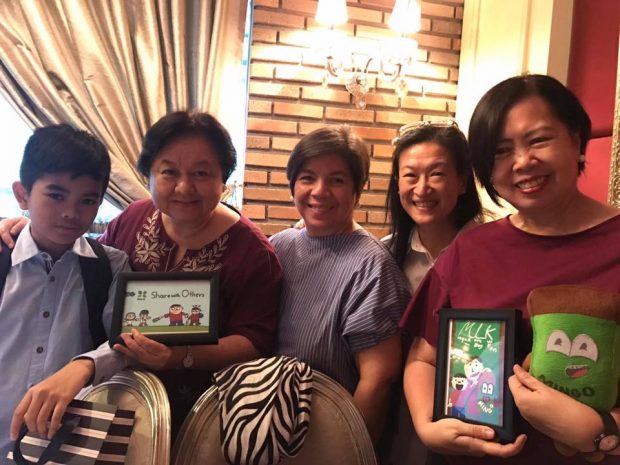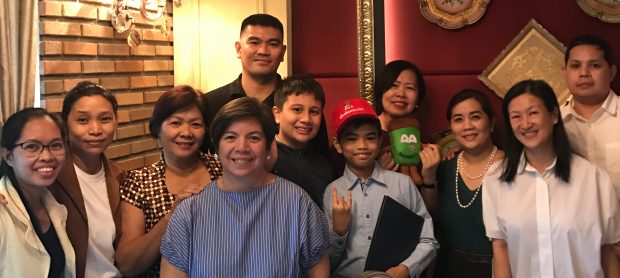 Abram gets the last word: