Send Mingo Meals to Mt. Mayon evacuees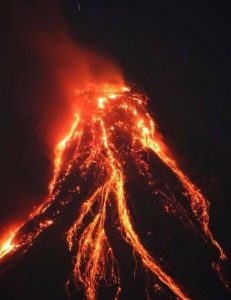 Help feed the Mt. Mayon evacuees by sending Mingo Meals to centers where they've taken shelter.
40,000 people are currently in evacuation centers. 20,000 more are expected. Now at alert level 4, the volcano is expected to erupt in a few days.
How you can help
Each Mingo Meal costs only Php5.40, inclusive of air freight to our ground partners who take care of distribution. NVC accepts any amount with gratitude. We pool donations to ship Mingo as efficiently as possible. AP Cargo has granted NVC a 50% discount on the cost of shipping.
Make a secure online donation to send Mingo for Mayon
You may also deposit your donation at these banks
Account name: Negrense Volunteers for Change Foundation Inc.
BPI
Peso Account: 1320011147
Swift Code: BOPIPHMM
Metrobank
Peso Current Account: 5467546007398
Dollar Savings Account: 5462546008937
Swift Code: MBTCPHMM
Do advise us when you've made the transaction. Please provide the amount and the branch where you made the deposit so that we can earmark the donation in your name.
For more information, email [email protected] or call/message mobile number +63 917-300-0342 for more information.
What NVC is doing for the Mayon evacuees
As of January 23, 2018, NVC has sent 20,000 Mingo Meals to Legaspi City, Albay, where it is distributed by ground partners.
Mingo has been distributed at the following evacuation centers:
Brgy. Maninila, Guinobatan
Muladbucad Grande Elemtary School
West Central School
Bical Elementary School evacuation Center, Lidong
Salvacion Elementary School, San Isidro
How is Mingo useful?
[singlepic id=1725 w= h= float=right]Mingo was used extensively to feed displaced people during crises like the Marawi seige in 2017 and Typhoon Haiyan in 2013. The little girl in the photo was displaced from her family home in Marawi and received Mingo sent by donors.
During these incidents, it not only filled hungry stomachs but also fortified the bodies of children against infectious diseases, with its nutrition packed ingredients of mongo, malunggay, and rice. Children who were fed Mingo at evacuation centers contracted less diseases.