Fire hit 215 family homes in the coastal barangay of Banago in Bacolod City on June 10, 2019. Within the day, NVC's Food Shuttle, Mingoy, was at the site to serve Mingo champorado and pan de sal to all the affected residents.
Among the families we met were the Dellosas. As Ruel pointed out his house with tears welling in his eyes, he related how he would wait for high tide to bring some floating pieces of wood to build his house one board at a time. Fire swept through their meager belongings that morning and left them with almost nothing. Except notebooks which the children saved. "Never mind if we don't have slippers," they said, "as long as we have notebooks for school."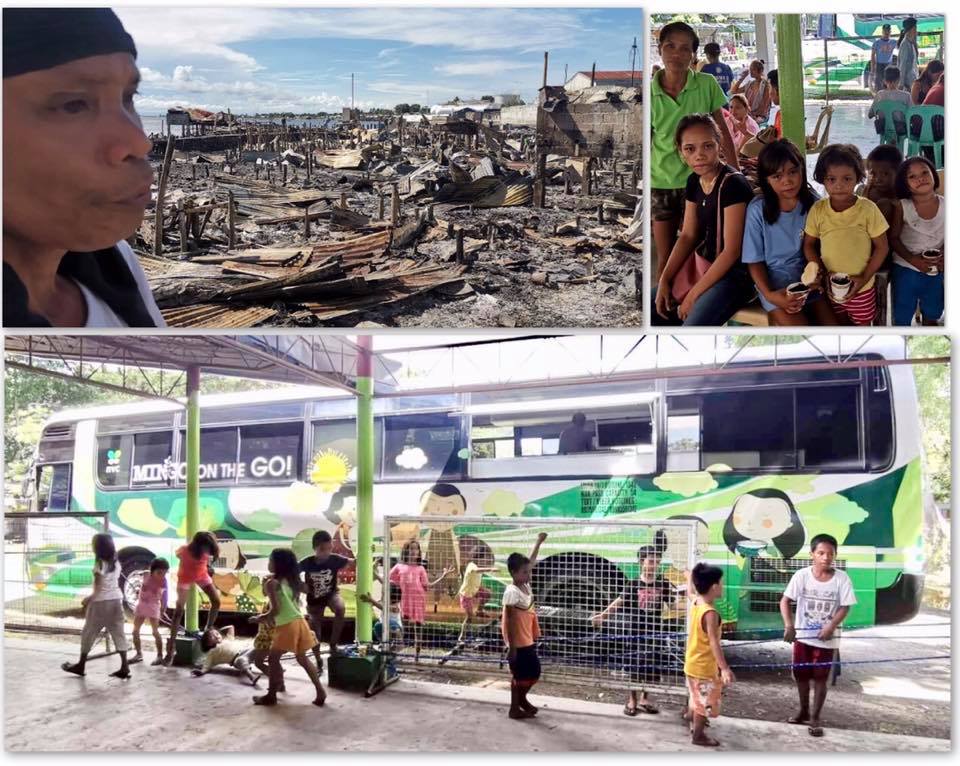 Although NVC reserves its LoveBags for indigenous schoolchildren who walk long distances from their mountain homes to school, we broke this rule for Ruel's four children. They received school backpacks filled with a years' worth of school supplies.
On June 10, the day of the fire, Ruel had tears in his eyes when we spoke with him. On July 3, when we turned over the LoveBags, Ruel cried again.
Ruel had lost his only means of livelihood, a borrowed welding machine. He had been doing odd jobs since the fire. Aside from bringing LoveBags, our field officer took Ruel shopping for a new welding machine under NVC's Project Joseph, which provides skilled workers with the tools they need to increase their income. The photos tell the rest of the story.