NUTRITION
FARM TO FORK PROGRAM
Sourcing from local farmers, we make nutritious food products to feed the hungry.
Farm to Fork is NVC's approach to nutrition and its answer to the need for food security. We look at the three aspects of food security–food availability, food access, and food utilization–and try to make improvements where we can.
We started by making Mingo, a nutritious porridge mix for use in community feeding programs. In need of regular suppliers for our ingredients, we started to work directly with farmers. This helped them gain better market access. We were able to help farmers whose farming techniques needed updating and tools needed upgrading. This led to better harvests. In the future, we hope to help them develop products from their crops.
We are committed to following this integrated and holistic approach to working towards food security. Though we may take tiny steps each time, we hope to make improvements from every step of the journey from farm to fork.
WORKING WITH SMALL FARMERS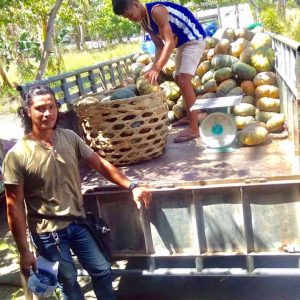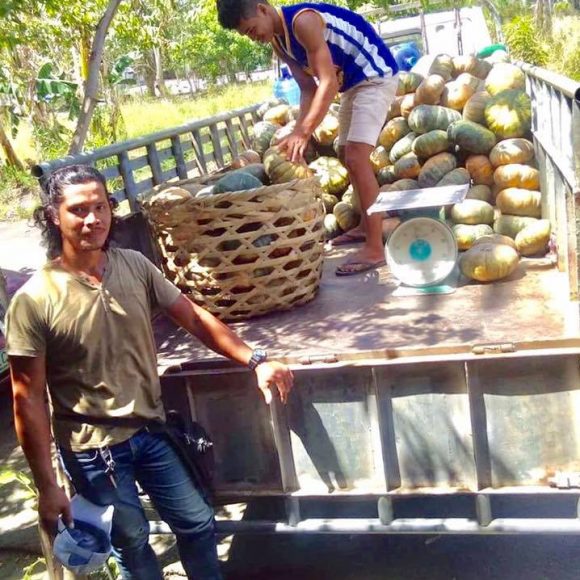 NVC sources produce from local small farmers and converts these into Mingo Meals and other products. Our small farmer partners have also been our suppliers for the Feeding Force Project. As part of our efforts to combat the Covid 19 crisis, we have been providing families in need with emergency relief in the form of meal bags. In addition to that, we recently began supplying Community Pantries with fresh produce.
Since there is no middleman involved in these transactions, NVC pays our small farmer partners higher than market price. With this arrangement, they earn more and are assured of a buyer for their harvest. Here are some crops we buy from our contracted growers:
Alogbati (Malabar spinach)
Saluyot/tugabang (jute leaves)
Kalabasa (squash)
Green mongo (mung beans)
Malunggay (moringa)
Kamote (sweet potato) tops
Orange kamote (sweet potato)
Saging saba (cardaba banana)
Green Indian mango
Batwan fruit (Garcinia binucao)
We regularly visit our small famer partners to check on them and monitor their growing areas.
FOOD MANUFACTURING PLANT
NVC operates a facility that manufactures NVC products such as Mingo, Mingo Gold and Batwan Powder. The plant also produces nutrition packs for our partner, Rise Against Hunger Foundation. Mingo and the nutrition packs of Rise Against Hunger play an important role in community feeding programs.
The NVC plant in Bacolod City uses equipment provided by the Philippine Department of Science and Technology and other donors. Our manufacturing plant is licensed by the Philippine Food and Drug Administration.
FARM TO FORK NEWS AND STORIES

YOUR DONATIONS HAVE SUPPORTED
children enrolled in our Mingo Meals nutrition program as of June 30,2021
Mingo Meals served as of June 30,2021
fisherfolk who received motorized Peter Project fishing boats as of June 30,2021
tools distributed to skilled workers as of June 30,2021
LoveBags delivered to school children as of June 30,2021
classrooms built as of June 30,2021
KEEP IN TOUCH WITH NVC
Join our mailing list to receive status reports, news, and volunteer opportunities from NVC. We keep our list private.