The Mikel Lovina Jamborun is a run that commemorates the passing of Mikel Lovina who died in a car accident when he was just 18. What started out as a family fun run in 2013 has become a yearly tradition which evolved into a fundraising event for charity.
In 2020, proceeds from 8th Mikel Lovina Jamborun run gave Taal evacuees more than 10,000 MingoMeals. This year, we set out to raise P100,000 to support the Feeding Force Project.
Because of Covid restrictions this year, the 9th Mikel Lovina Jamborun was a virtual race. On January 31, 525 runners from all over the Philippines as well as from Australia, Canada, Finland, Signapore, Spain, UAE and the US laced up their sneakers and raced to raise funds for families affected by the Covid 19 crisis. Throughout the day, participants ran wherever they could–in their homes, in their gardens, in parking lots, in fields, on treadmills, in parks and on the street.
NVC Foundation pledged to give one Mingo Meal for every kilometer run. Mikel's friends and family ran 24 kilometers, one kilometer for every year since he passed. Other participants ran as many kilometers as they wished to. Some ran just one to three kilometers. A few dedicated individuals ran 30 kilometers! Donations also poured in from those who could not race but still wanted to participate in the "raise". Because of the generosity of so many, we hraised a total of P351,750! This was enough to sponsor 58,625 Mingo Meals for our beneficiaries.
From the bottom of our hearts, thank you for participating in the 9th Mikel Lovina Jamborun! See you next year!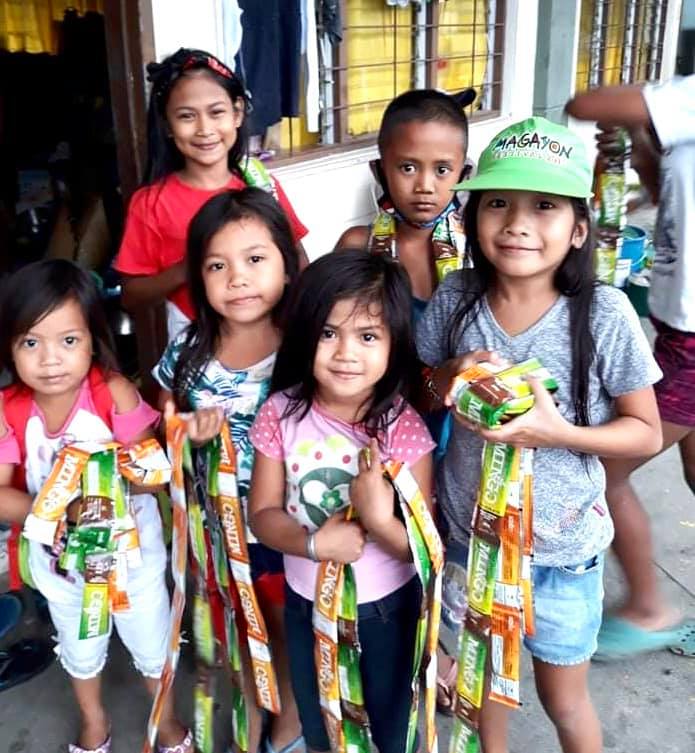 Message from the Organizer:
The final tallying of meals raised is always an exciting yet emotional experience for me. There is really much to be grateful for and, amidst a global pandemic, a reason to celebrate hope, love and humanity 👨‍👩‍👦‍👦
58,625 reasons to be exact. ❤️
A heartfelt thanks to all those who shared their time, skills and resources to help promote and root for this cause.
To the generous hearts and legs that 'raised' in this year's event. The 525 souls, from all over the world, who registered. To those who donated and supported our fund-raising efforts.
To the sponsors who so willingly pledged their assistance and believed in this cause without question. Vamos Pacific Bay Dan's My Daily Collagen Drink Spektra Productions Stampede: Races
To NVC Foundation – Negrense Volunteers for Change, for giving us the opportunity to make a difference through our sport.
This is a testament that when intentions are clear and aligned with the greater good, manifestation flows so easily and things fall right into place without fail. All with God's grace. 🙏🏻
Credit goes out to one and all, for contributing to this collective effort and doing so with much purpose. This is the #MikelLovinaJamborun2021 saying, Congratulations and see you again next year. 🏃🏼‍♂️🏃🏻‍♀️ (from Ines Lovina Santiago, organizer of Mikel Lovina Jamborun and sister of Mikel)