For some children in remote parts of the Philippines, supplies as simple as a pencil or a piece of paper can't be taken for granted. It's common for poor schoolchildren to break a pencil into two or three pieces to be shared with others, and to use this until there's nothing left to write with. Donors can sponsor a Love Bag that will provide a student with all the supplies he or she needs for an entire school year. See Love Bag project details
Last schoolyear…
2018 is the Love Bag project's 2nd year. Last, year we were able to donate 1,543 Love Bags to students living in remote communities of Bukidnon and Negros Occidental. Watch this video to learn more.
2018 target
For school year 2018, we've identified a total of 3,144 students from indigenous tribes living in hard-to-reach areas of the country. Due to their remoteness, these kids and their parents have very limited access to government services.
836 children from the Manobo tribe in Kibawe, Bukidnon
372 children from the Tala-andig tribe in Lantapan, Bukidnon
474 children from the Bukidnon tribe living in Silay City and Don Salvador Benedicto, Negros Occidental
854 children in Lambunao, Iloilo
359 children from Kabankalan and Candoni, Negros Occidental
Some schoolyear 2018 Recipients
What a journey these kids have to make to get to school everyday, carrying what little supplies they have in their hands or in a disposable shopping bag, crossing streams, climbing hills, and passing through dirt paths and footbridges. Imagine a strong gust of wind or the running water carrying away their schoolwork in the blink of an eye. These students from the Tala-andig tribe in Sitio Riverside, Brgy. Sanipon, Kibawe, Bukidnon are some of the 3,144 identified recipients of Love Bags for schoolyear 2018.
Contents of a Love Bag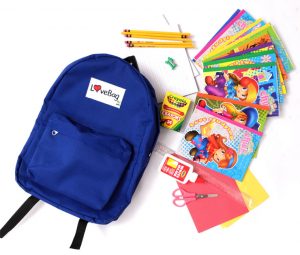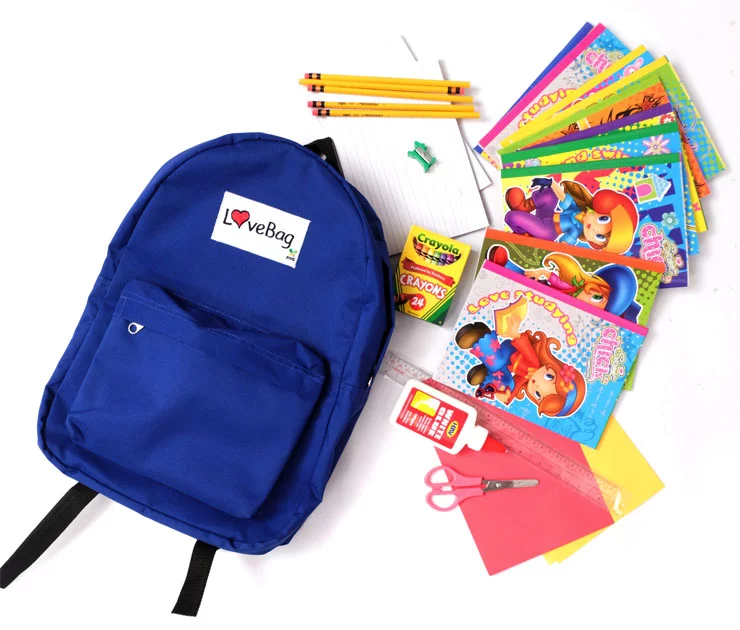 Each school bag you sponsor consists of school supplies that have been identified by teachers as essentials for one elementary school year.
1 sturdy, water-resistant backpack
5 pencils with eraser tips
1 pencil sharpener
1 pencil case
10 notebooks
5 pads of standard writing paper
1 bottle of glue
1 box of crayons (24 colors)
1 pair scissors
1 pack of colored construction paper
1 12-inch ruler
Help us reach our goal
How to make a donation offline
If you prefer to donate via bank deposit, we have accounts in BPI and Metrobank. Do advise us by emailing the deposit slip to [email protected] when you've made the transaction. Please provide the amount and the branch where you made the deposit so that we can earmark the donation in your name.
Offline donations will also reflect in the progress bar!
Account name: Negrense Volunteers for Change Foundation Inc.
BPI
Peso Account: 1320011147
Swift Code: BOPIPHMM
Metrobank
Peso Current Account: 5467546007398
Dollar Savings Account: 5462546008937
Swift Code: MBTCPHMM