Celebrating 60 Years
Metrobank is one of the country's top commercial banks. The bank celebrated its diamond anniversary in September, and the celebration included a sharelebration arranged by NVC.
Through its foundation, the bank has supported several NVC projects in the past. Previous donations included Mingo Meals and a variety of livelihood tools which ran the gamut from small items such grass cutters and cooking pots to bigger items like sewing machines, tricycles and fishing boats.
In honor of this milestone anniversary, Metrobank decided to sharelebrate  in an extra special way.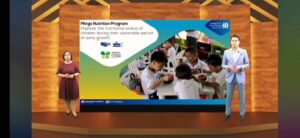 Screenshot of the virtual turnover of the grant for the 60th anniversary sharelebration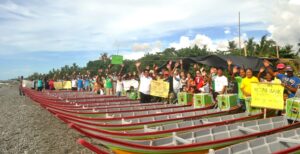 Turnover of motorized fishing boats after Typhoon Haiyan (2014)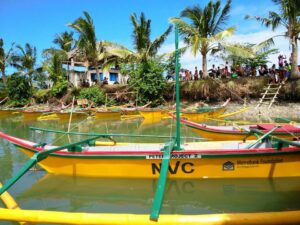 Motorized fiberglass boats donated to Roxas province (2015)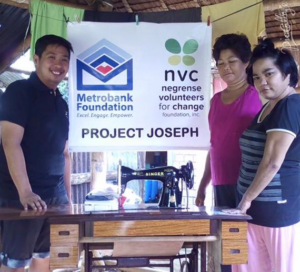 Sewing machine for Rosemarie, a widow (2015)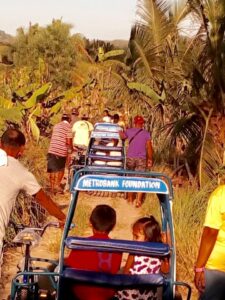 Pedicabs from Metrobank Foundation (2016)
Farmers of Hope
NVC has been working with small groups of indigenous farming communities, we call them our Farmers of Hope. We provide them with new tools and updated farming techniques, crop planning support, and market linkages. In turn, they provide us with a steady supply of raw materials to use for the products we manufacture. They also grow the vegetables that we use for our food bank and Feeding Force food bags.
Currently, we have four Farmers of Hope Communities, one of which is in San Carlos, Negros Occidental. They are a group of 60 indigenous farmers with an ancestral domain of 100 acres in the highlands of Negros Occidental. Members of this group come from the Bukidnon (mountain dweller in the vernacular) Organic Farmers Association (BOFA) and the Iliran Tribal Council. We have been working with this group since 2016.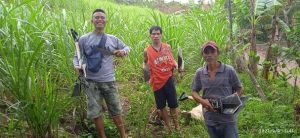 A few of the farmers show off some new farming tools, in addition to handheld tools, they have also received machinery to help make their work easier
Farm-to-Table
In September, we launched a six-month nutrition and livelihood program our Farmers of Hope community in upland San Carlos. The program benefits 138 school children in three barangay schools as well as their parents. Using the provision provided by Metrobank Foundation, we purchase crops at fair prices from the farmers. On weekdays, these crops are brought to their children's schools. Mothers of the community turn these ingredients to prepare nutritious meals using recipes developed by Nora Diwatin Sabandall, a volunteer nutritionist. The mothers then serve these meals to the students as their daily school meal. The donation from Metrobank allows the mothers to receive a stipend for preparing and serving the food.
On Fridays, the students take home fresh produce and Mingo Meals to consume over the weekend. On the last Friday of September, we added something new to the students' take-home nutrition kit: Mingo Soup! Similar to Mingo, this easy-to-prepare soup mix is packed with nutrition from ingredients such as malunggay (moringa), malabar spinach, brown rice, sweet potato and squash. The ingredients used in Mingo Soup come from our partner farmers.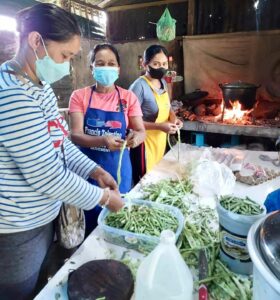 Mothers preparing a healthy school meal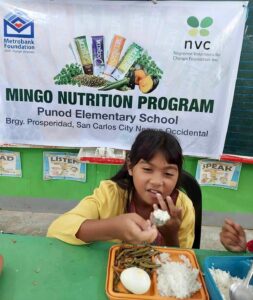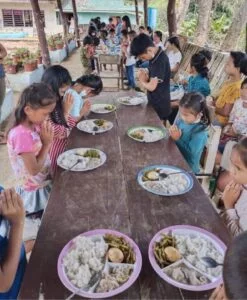 Thanks for the Gift!
Happy anniversary, Metrobank! On your anniversary, you chose to give this community a special gift. Thank you for giving us the opportunity to carry out this wonderful farm-to-table initiative for the San Carlos Farmers of Hope and their families.
Thank you as well to the San Carlos LGU health workers who are helping us track the progress of the children enrolled in this program. In addition to that, they are providing hygiene and nutrition education to the mothers of the community.