Miracle pan de sal. How else do you call this Philippine heritage bread, lovingly made in Düsseldorf, Germany, that turns into fish, rice, vegetables, and Mingo to feed the hungry in the Philippines while its primary market in Europe enjoys it with a slab of melting butter and a slice of fine cheese?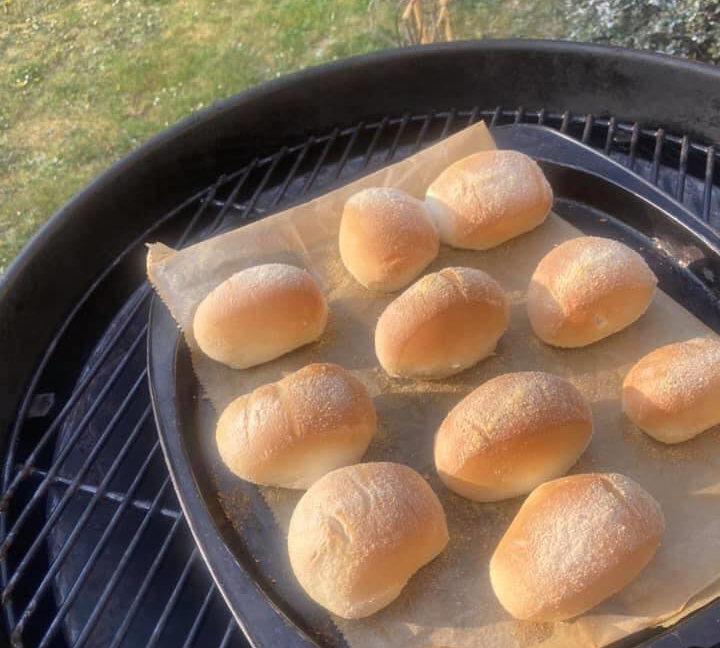 It's been over two years since Maite Dittke first supported NVC's programs with an innovative lunch project she organized in Düsseldorf. Since then, she has hosted and created many wonderful ways to help us feed more kids.
And here she is again! From her German kitchen, Maite has been baking and selling 10-euro packs of 15 pieces of pan de sal. All her proceeds support NVC's Feeding Force project. This initiative provides meal bags containing dried fish, rice and vegetables sourced from local farmers and marginalized fishermen plus 15 servings of Mingo Meals.
The meal bags, which provide 5 meals to a family of 5, are given to those who have lost their income during community quarantine due to the COVID-19 crisis.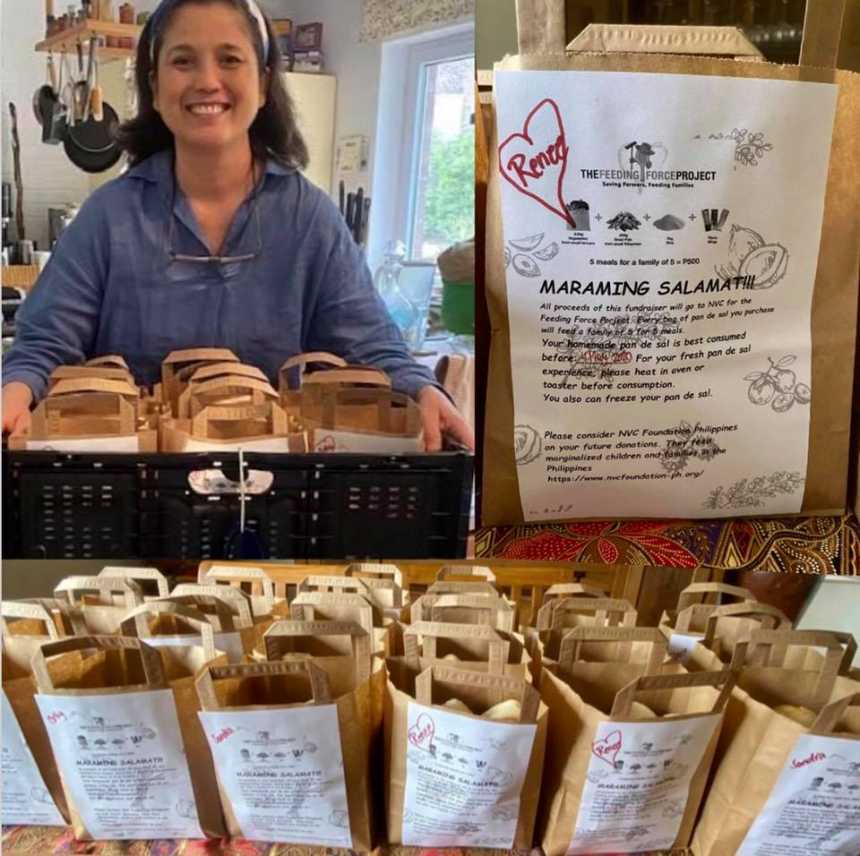 Maite has has shipped her miracle pan de sal from Düsseldorf to places as far as Berlin and even Belgium and the Netherlands–earning rave reviews along the way (a buyer said it was the best pan de sal she's tasted).
Thank you, Maite Dittke, for always supporting our projects through many creative ways.