Help us send Mingo Meals to Marawi evacuees
To assist displaced fellow Filipinos from war-torn Marawi City in Mindanao, NVC has been sending Mingo Meals to our ground partners in Mindanao to help feed the many evacuees who are unable to return home.
Mingo for Marawi photo gallery
How you can help
Each Mingo Meal costs only Php5.80, inclusive of air freight to our ground partners who take care of distribution. NVC accepts any amount with gratitude. We pool donations to ship Mingo as efficiently as possible.
As of July 6, 2017, NVC has received donations for 400,000 Mingo Meals to feed the displaced people of Marawi, particularly the children. NVC will continue the Mingo for Marawi drive while the conflict is ongoing and evacuees remain displaced.
Make a secure online donation to send Mingo for Marawi
If you wish to make a bank deposit or contact NVC, see details at the bottom of this post.
What NVC is doing
NVC is working with Ms. Janimah Pandi, a board member of NVC's partner in nutrition, Rise Against Hunger Foundation. Ms. Pandi is from Lanao province, where Marawi City is located. We have identified 15 ground partners and a volunteer coordinator who supervise and implement Mingo distribution.
The first shipment of Mingo was sent to Iligan on June 1, 2017, and since then, as more and more donations for Mingo for Marawi have come in, we have been steadily sending more Mingo to Mindanao.
Mingo Meals are distributed at evacuation centers and also door-to-door in coordination with DSWD, to reach displaced people who are staying with relatives or friends, whose personal resources to help are not infinite.
The humanitarian crisis in Marawi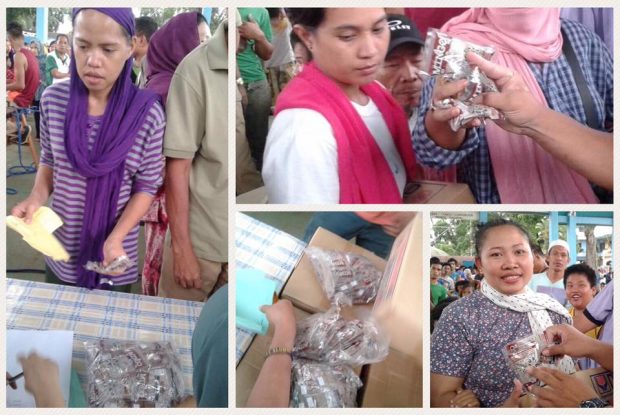 According to the International Committee of the Red Cross, more than 200,000 Marawi residents have been displaced as of June 6, 2017. Thousands have been living in evacuation centers since late May and an even greater number (up to 90% according to some reports) are staying with relatives or friends, unable to return home. Evacuation centers as well as households that have taken in the displaced have limited resources and are getting stretched thinner and thinner as the conflict continues. As more refugees crowd shelters, health risks like diarrhea, fever, and upper respiratory infection also rise.
Emmalyn Macababayao lost her son to fever and diarrhea after surviving a six-day escape from Marawi, as reported by GMA News Online from an AFP report.
Ms. Pandi reports from Iligan that mothers in evacuation centers have resorted to bottle-feeding their babies with coffee or sugared water if no other options are available. As such, the Mingo Meals have been well appreciated.
How is Mingo useful?
Mingo was used extensively to feed displaced people during crises like Typhoon Haiyan and the Zamboanga siege in 2013. During these incidents, it not only filled hungry stomachs but also fortified the bodies of children against infectious diseases, with its nutrition packed ingredients of mongo, malunggay, and rice. Children who were fed Mingo at evacuation centers contracted less diseases.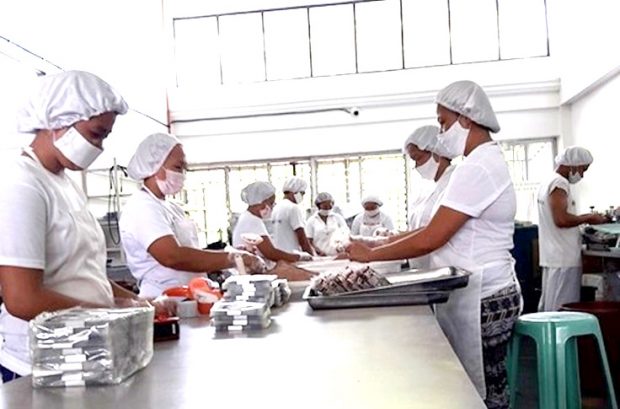 You can help!
NVC will continue the Mingo for Marawi drive while the conflict is ongoing and evacuees remain displaced.
Make a secure online donation to send Mingo for Marawi
You may also deposit your donation at these banks
Account name: Negrense Volunteers for Change Foundation Inc.
BPI
Peso Account: 1320011147
Swift Code: BOPIPHMM
Metrobank
Peso Current Account: 5467546007398
Dollar Savings Account: 5462546008937
Swift Code: MBTCPHMM
Do advise us when you've made the transaction. Please provide the amount and the branch where you made the deposit so that we can earmark the donation in your name.
For more information, email [email protected] or call/message mobile number +63 917-300-0342 for more information.