Our Emergency Response: March-May 2020
NVC Foundation joined the fight against COVID-19 in early March 2020. We focused on two areas: PPE provision and nutrition.
Together with volunteers, we produced personal protective equipment (PPEs) to COVID-19 frontliners in Negros Occidental. In total, we provided 8,467 face shields, 17,040 lab gowns, and 4,643 face masks. We ended the PPE program on May 31, 2020 after having completed a substantial distribution of reusable PPEs.
While much of the Philippines was under quarantine, we provided food to marginalized families. From March to May, we distributed 468,441 Mingo Meals and 4,643 Feeding Force Project meal bags.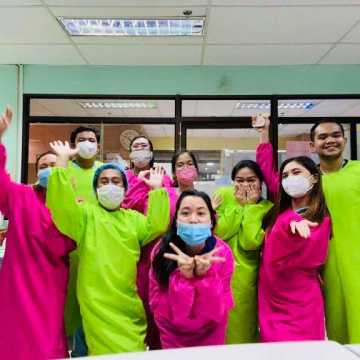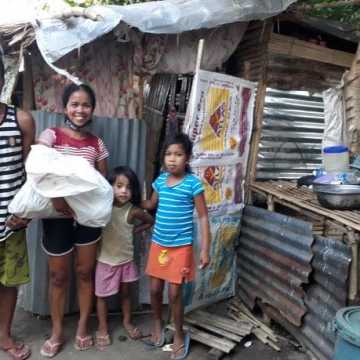 The Fight Isn't Over
COVID-19 quarantines have ended in some areas but the crisis is far from over. Though the economy is slowing opening up again, access to income for the poor is still compromised. We continue to focus on addressing hunger but in a more sustainable way.
The Feeding Force Project continues to provide Emergency Relief in the form of meal bags, veggie bags and community pantry contributions. Those who do not have regular access food are given an ample supply of Mingo Meals to see them through times when nothing else is available. But what if we could provide them with a sustainable food source of their own?
Our work with farmers in Mangkay taught us that sometimes people just need better tools and know-how to support themselves. When the farmers were given new tools and taught new farming techniques, they were able to grow more food for themselves. In such a short amount of time, we saw what a difference the program had made and we dubbed the program Farmers of Hope. We successfully replicated the program in two other communities. This inspired us to do something similar for people living in urban areas.
For those who have access to empty lots, we began Gardens of Hope. But hope was not lost for those living in very cramped urban settings. For them, we started Pots of Hope. Even in the tiniest homes, we have been helping people plant crops to eat or sell.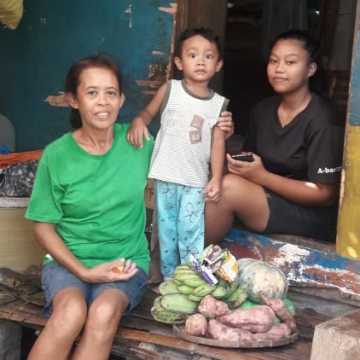 Emergency Relief
Our farm-to-table meal bags for marginalized families contain rice, vegetables from small farmers, and fish from marginal fishermen The bags also include Mingo Meals for the children. We distribute these bags to some communities. To broaden our reach, we also supply these same food items to community pantries all over Talisay, Silay and Bacolod. Communities with access to fish receive veggie bags.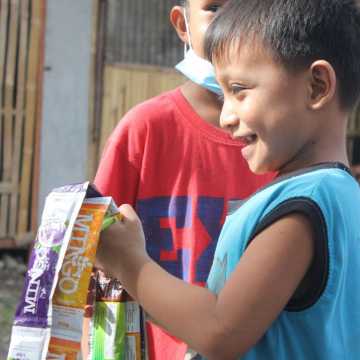 Mingo Meals
An extra supply of Mingo Meals is given to families whose access to food is compromised. Since Mingo has a shelf life of 6 months, the families have a source of sustenance when other sources of food are not available.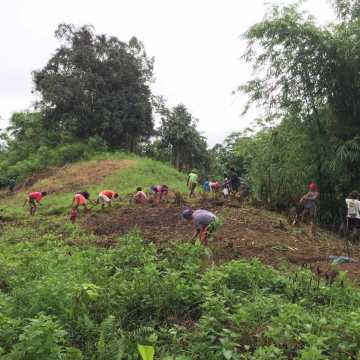 Farmers of Hope
We provide assistance to communities of small farmers in the countryside. The short-term goals are to improve their internal food supply as well as provide opportunities to take crops to market. See this project at work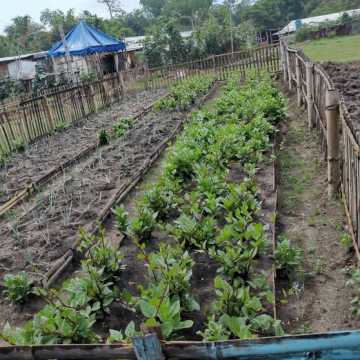 Gardens of Hope
We help For communities with access to empty lots do small-scale vegetable gardening. We provide seeds, simple tools and training to improve their own food supply. They can earn income by selling produce they do not consume.
Now that hospitals have a sufficient supply of PPEs, we support hospitals in a small way by providing food for frontliners. As often as we can, we send MingoBuns and donations in kind to partner hospitals in Bacolod and Manila.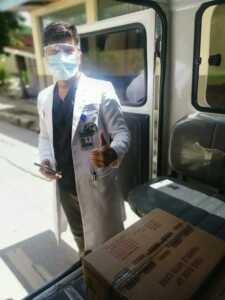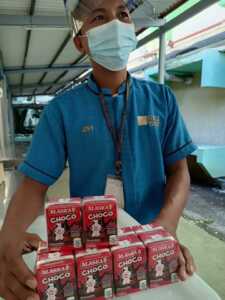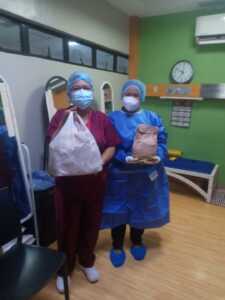 Combat the Covid-19 Crisis: Phase 2